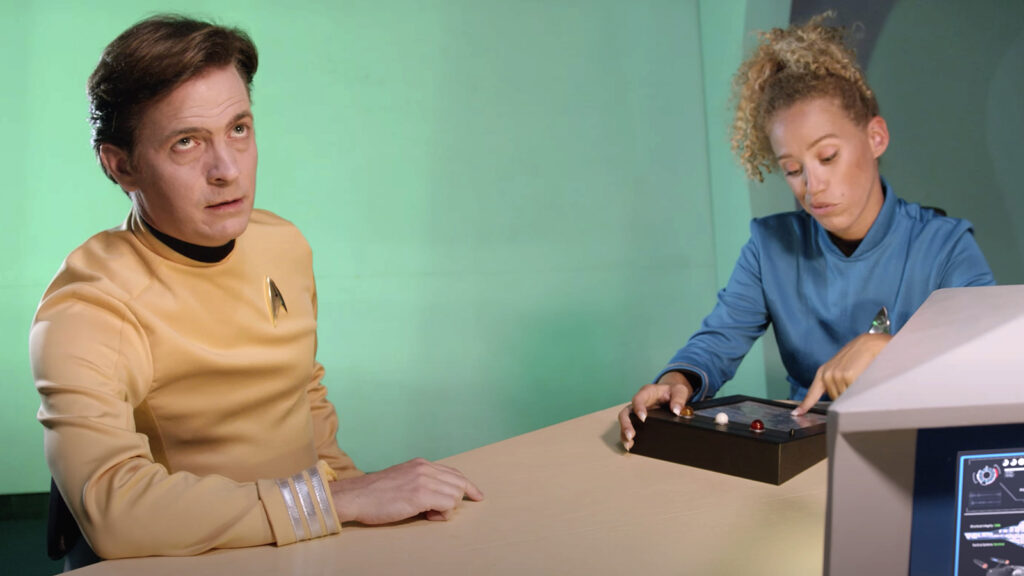 Back in July, I was pushing my blogging warp engines to the red line trying to help my friends over in the AVALON UNIVERSE reach their green line goal of $20,000 for their current GoFundMe campaign. The money raised will go toward production costs on THREE separate fan films, including the upcoming AGENT OF NEW WORLDS, set to debut on October 31 (and it looks amazing with breathtakingly beautiful desert cinematography that includes aerial drone footage).
Anyway, when your crowd-funder is trying to reach $20K these days, it's more of a marathon than a sprint. Heck, it took me more than three months to reach that amount with my fan film INTERLUDE back in 2019.) So it wasn't surprising to find the Avalon campaign stalling out at about $5.5K…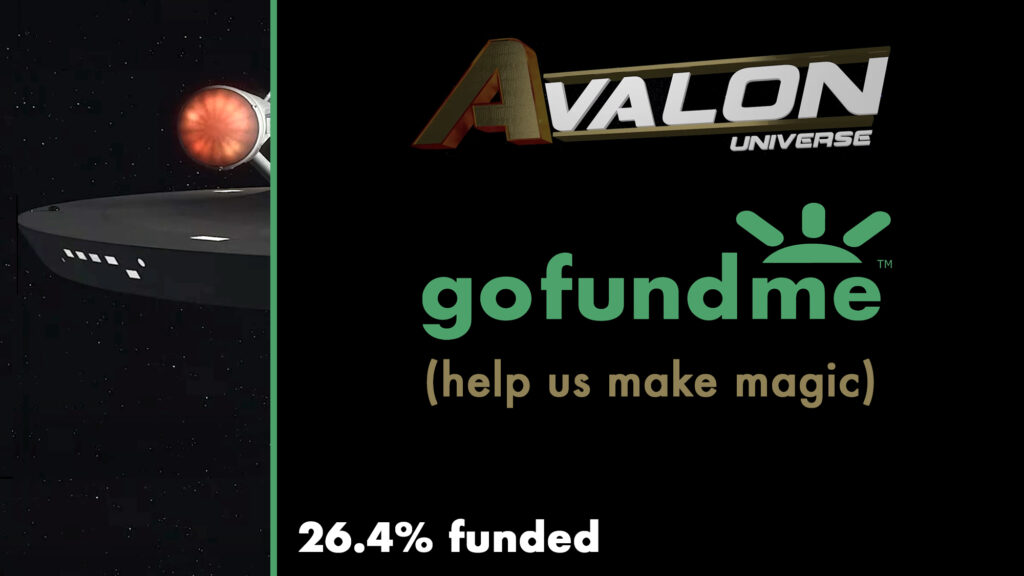 Obviously, however, it's critically important to get the campaign back into gear and raising more donations again. And that's why it came as quite a surprise on Friday morning when showrunner JOSHUA IRWIN posted the following video telling fans NOT to donate to the campaign—at least not until this coming Monday…
It's a fun little video, showing actor TLYER DUNIVAN (who plays Captain Derek Mason) struggling to get his lines right while PIXI NEREID (Commander Micaela Allenby) is just her usual perky, playful, patient, and positive self…lighting up the room with her smile. It's candid moments like this that just make me love all these guys and their wonderful enthusiasm.
Anyway, this afternoon saw the second video in what I suspect will be a trilogy leading up to the big reveal on Monday. Video #2 was much shorter but still included some fun chuckle moments…
So what's the big announcement? Why should fans and supporters not donate just yet and instead wait until Monday? I guess we'll find out in just two more days, folks!