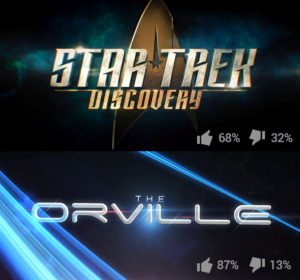 Before I begin, please note that the title of this blog is the question "Should CBS be worried?" and not the statement  "CBS should be worried."  I'm pondering, not preaching.
Also, I want to mention up front that I personally enjoyed the new trailer for Star: Trek Discovery and am looking forward to at least checking out the new series.  People seem to think I'm just another Discovery hater/detractor.  Not so!  I am very much keeping an open mind.  But I'm not blind to the reality of the situation either, and that's what this blog is about.
(And yes, I know that this is a site about fan films.  But it's also a site about Star Trek…and it's my blog, so I can editorialize whatever I want to.)

---
Last week, all of the major networks unveiled trailers for shows that will premiere during their upcoming 2017 season.  Naturally, Star Trek fans were eagerly expecting to see their first extended glimpse of the new STAR TREK: DISCOVERY series…coming to the subscription-based CBS All Access.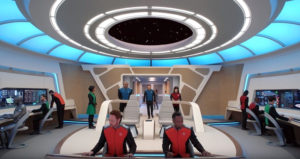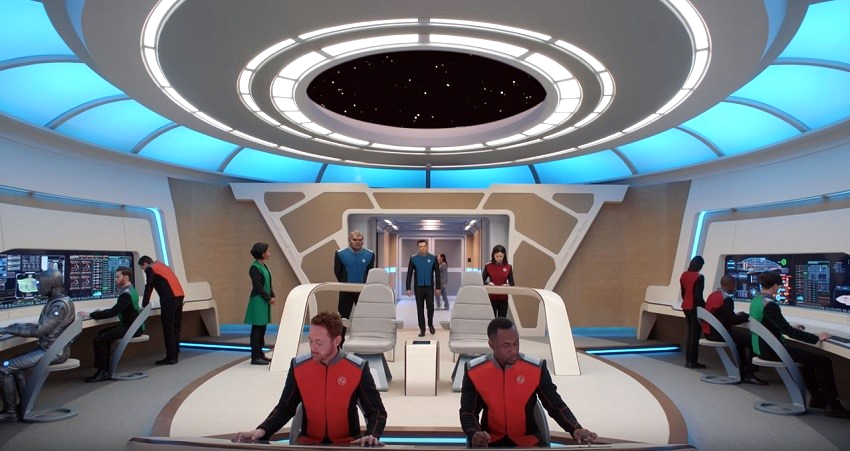 What fans weren't expecting, however, was a new Star Trek-ish series from FOX starring and produced by Seth MacFarlane (Family Guy, Ted) and directed by Iron Man's John Favreau.  Titled THE ORVILLE, this new hour-long series looked more like the Star Trek of yore: bright sets, colorful uniforms, chest emblems with division insignia, sleek and over-lit starships (some filmed from actual physical models!), and a token alien species or two with big bumpy foreheads.  The Orville is obviously meant to be a campy tongue-in-cheek comedy, but the production values, sets, costuming, make-up, and visual FX looked like…well…WOW!
For two days, fans were aflutter with comments about this surprise new sci-fi series.  And the comments were nearly all positive, with many Trekkers suggesting that THIS was the Star Trek we'd wanted all along (minus the implied parody, of course), and wondering why CBS just didn't get it.
Then, last Wednesday, CBS had their turn to say, "Hey, we DO get it…and here's what OUR new Star Trek will look like."  But did they really get it?
Continue reading "STAR TREK: DISCOVERY vs. THE ORVILLE – Should CBS be worried? (Part 1)"