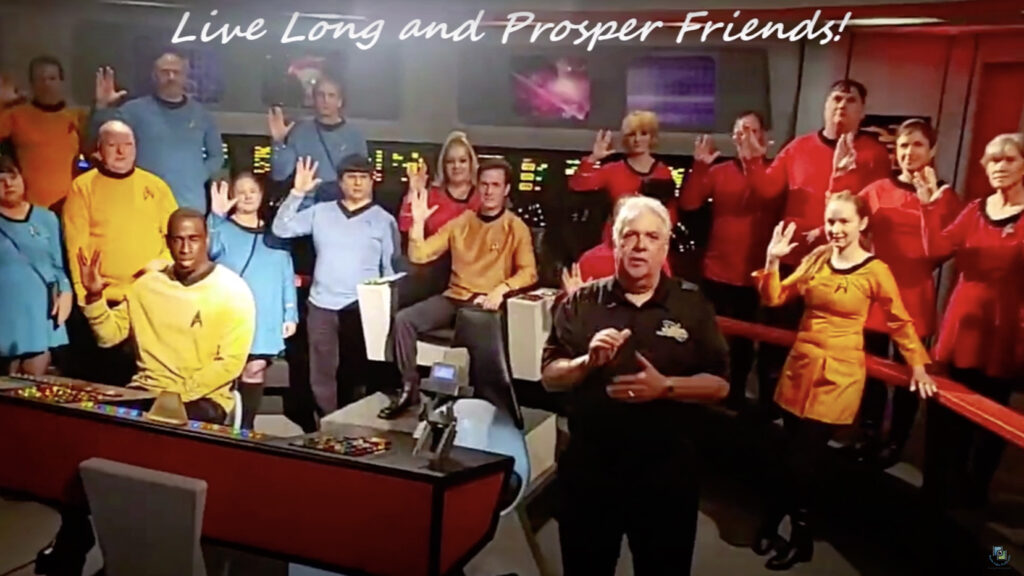 Now, THIS is something really cool!
On Saturday, November 6, a truly unique (and busy!) event happened at NEUTRAL ZONE STUDIOS in Kingsland, GA. Star Trek fans from around the world, sitting at their computers or watching from their smart devices, got to experience the amazing TOS sets while cosplayers played the roles of crewmen in what was a combination guided walk-though plus live performance.
Originally constructed for the fan series STARSHIP FARRAGUT and later STAR TREK CONTINUES, the contents of what is now known as Neutral Zone Studios were sold by VIC MIGNOGNA to Florida resident RAY TESI in 2018. Since then, Ray has opened up the sets to any fan filmmaker who wants to shoot there, and they've been used by DREADNOUGHT DOMINION, AVALON UNIVERSE, as well as others, including a series of fan films from Ray himself under the banner of TALES FROM THE NEUTRAL ZONE.
Because JAMES CAWLEY in Ticonderoga, NY has the license from CBS to host the exclusive STAR TREK Original Series Set Tour, Ray has to limit himself to fan film productions and free fan appreciation weekend events. And if Ray does provide a guided walk-through, then it must be completely free of charge to not compete directly with James' commercial license.
The fan appreciation weekends have been a blast for visitors…or so I'm told, as I haven't been able to make the trip yet (to either Kingsland or Ticonderoga). And indeed, that has been a reason for many a Trekker to feel frustrated. But what about getting a set walk-through without ever leaving your house? It's now possible thanks to a relatively new website called Heygo.com.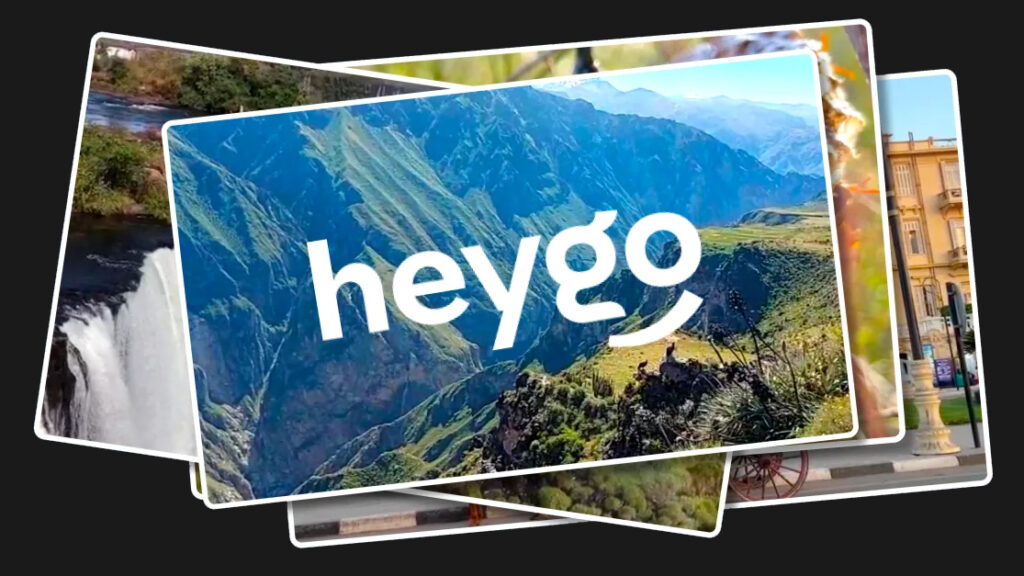 Heygo was founded in May 2020 by LIAM GARRISON and JOHN TERTAN, two world travelers who met at Oxford University about ten years ago. As the global pandemic wore on and tourist travel became a distant memory, Liam and John realized how much not only they but the world as a whole was losing by no longer being able to connect with people in exotic lands with fascinating cultures. So they started a website—originally called VirtualTrips.io—to offer live virtual tours, 24/7, to destinations all over the planet. Tour guides would be English-speaking locals who knew the landmarks and histories and other fascinating aspects of the people and their customs. Their guided tours would be livestreamed to small groups of people who could sign up for free through the website.
Wait…free? Why would anyone spend their time giving tours to virtual strangers for no money??? The answer in that the site runs on "tips," which are optional. But giving $5 to a tour guide in Slovenia or Egypt or Vietnam could help someone feed their family for a week. Indeed, one formerly homeless man in Edinburgh, Scotland has been using the Heygo service to help other homeless people get off the streets by training them to give virtual tours for tips!
So what does any of this have to do with Star Trek???
Continue reading

"Wanna see NEUTRAL ZONE STUDIOS turned into a live STAGE PLAY???"