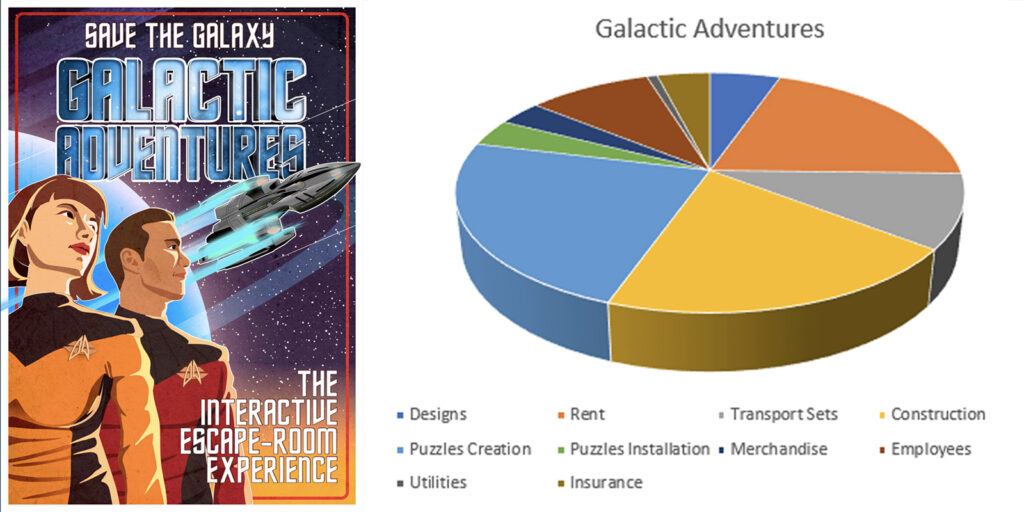 I bet you didn't see THIS coming! Neither did I, and my reaction quickly went from surprise to overwhelming curiosity…which I'm sure must be true for a number of you folks, as well.
NEUTRAL ZONE STUDIOS, which houses the TOS sets originally built by STARSHIP FARRAGUT and STAR TREK CONTINUES and is now offered to any Star Trek fan film that wants to use them by current owner RAY TESI, will be moving from Kingsland, GA about 180 miles south to Orlando, FL in late April. (Man, that was a long sentence!) Once relocated, the TOS sets will be repurposed into two sci-fi themed "Escape Room" attractions with video hints recorded by sci-fi celebrities, including NICHELLE NICHOLS, WALTER KOENIG, MARINA SIRTIS, and/or TIM RUSS.
The TOS sets will be divided into two scenarios with three rooms each plus a newly-created bridge control room where players will start their adventure. Customer participants will then experience an hour-long, immersive sci-fi "mission" with puzzles and mysteries to solve. This new business venture will be called GALACTIC ADVENTURES and is set to open on July 1, 2020.
Later on, joining the TOS sets from Kingsland will be the alien bar sets originally constructed in Los Angeles for STAR TREK: RENEGADES and later used for the crowd-funded independent sci-fi comedy COZMO'S from the ATOMIC NETWORK. At some point in the near future, those sets will form a third Escape Room scenario.
(You're going "WTF" right now, aren't you?)
To find out some specifics, I went to the source and asked Ray Tesi himself, who told me…
We will not be using the bridge in the escape and instead will keep it in pristine condition. We will be constructing a new bridge with a different look and feel for the escape. We'll also be re-purposing some of the other sets for the escape and introducing some new sets that are remnants of other productions. Our Escape Room isn't the Enterprise and instead will feature missions on a new starship (we are creating original stories) because we don't want it to look like Star Trek.
I can understand why they'd want to change the look, as CBS might not appreciate an unlicensed Star Trek-themed Escape Room…even if the words "Star Trek" don't appear anywhere.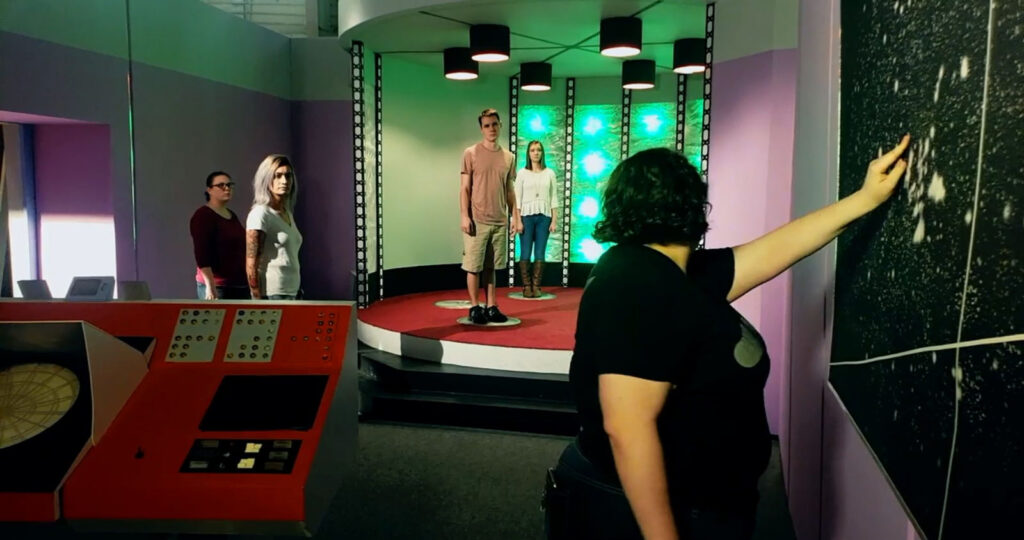 But where does that leave Neutral Zone Studios and the many fan films that rely on it? Will fan productions still be able to film there? And even though the bridge won't be a part of the Escape Room scenario, will the rest of the sets still look enough like TOS to be recognizable? Ray responded…
We want it to look like our own starship, but it can change back for fan films. The studio will remain available for fan film productions, and if and when that happens, we will close the Escape Room during filming. But we have a long way to go before any of that happens.
A long way indeed! But they're off to an impressive start…
Continue reading

"NEUTRAL ZONE STUDIOS is becoming an ESCAPE ROOM???"