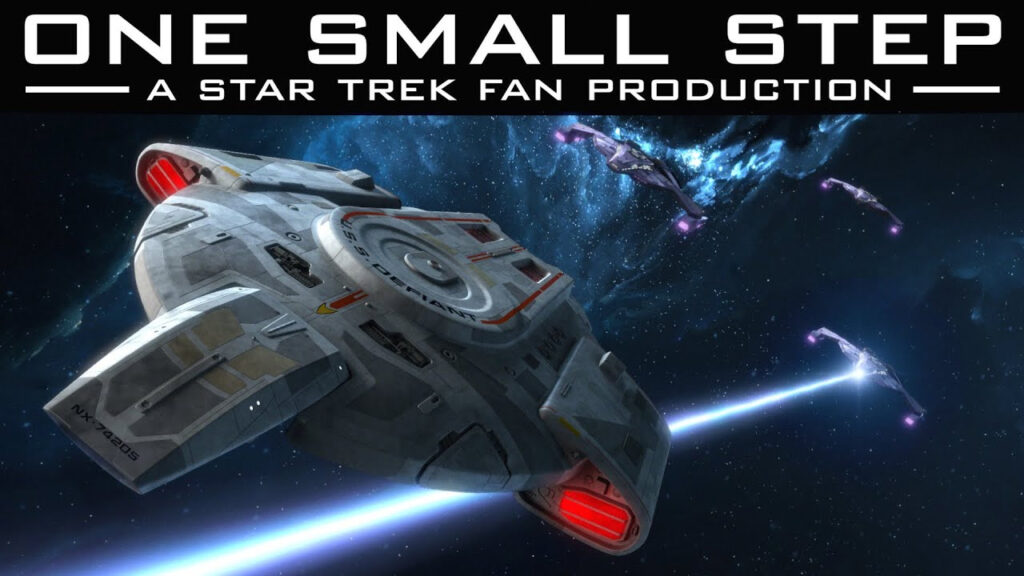 We don't see much Deep Space Nine in Star Trek fan films. Sure, we get the occasional reference to the Dominion War, as in the Czech fan film SQUADRON, but we typically don't get to see the U.S.S. Defiant or Deep Space Nine itself. Part of the reason is that it would be nearly impossible for fans on a tight budget to recreate those massive Promenade and Ops sets on the station, or even the smaller bridge of the Defiant. And up until now, there hasn't really been a decent virtual option to show a CGI background behind an actor filmed against a green screen.
You did notice that I said, "up until now," right?
CGI Master of the Universe SAMUEL COCKINGS has already become legendary in our community for supplying industry quality visual effects at ridiculously affordable prices for countless Star Trek fan productions (way too many to list, so don't ask…just look on his IMDb page). Now Sam is becoming just as well known for compositing green screen footage of actors against elaborately realistic 3D backgrounds of familiar starship and shuttlecraft interiors…and his latest interior is the bridge of the Defiant.
Sam pioneered and refined this skill in time collision Star Trek fan film TEMPORAL ANOMALY. He then crowd-funded a crossover film, CONVERGENCE, combining characters and story elements from five different Star Trek fan productions. Unfortunately, repeated COVID quarantines in the U.K. and Europe have prevented all of the actors from getting together in the same place at the same time for filming, and that project remains still in production.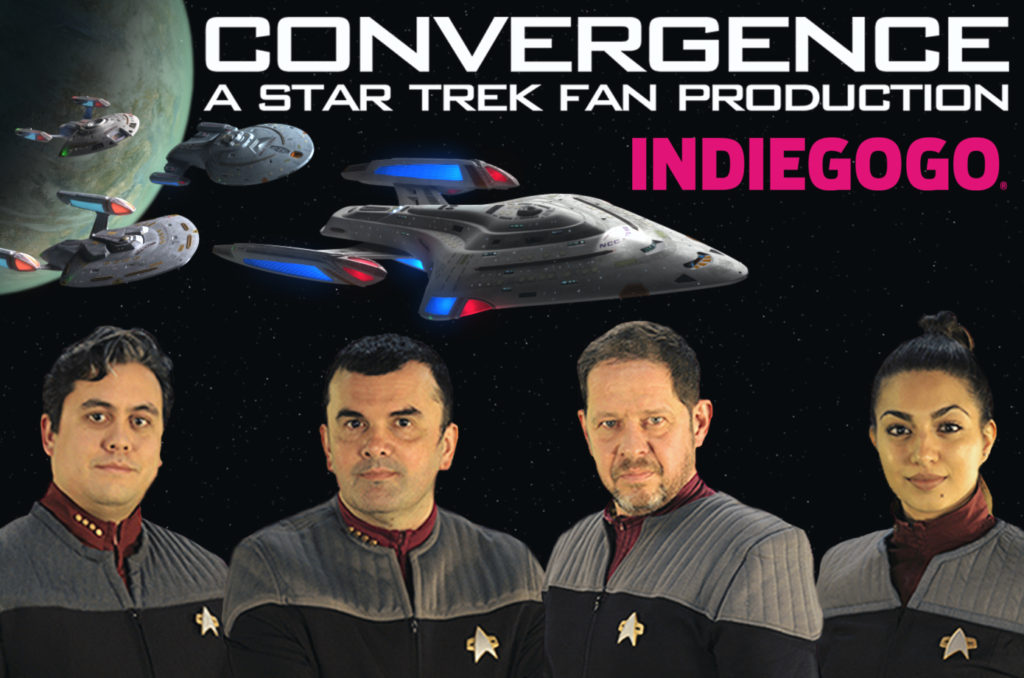 However, that didn't stop Sam from crowd-funding a second project…or rather, a set of projects. TREK SHORTS would be a series of vignette fan films, shot with smaller casts featuring only one or two actors on screen at once. The successful Indiegogo campaign took in $12.7K intended for the production of SIX separate short fan films. One of those films, the 19-minute A LONG WAY FROM HOME (did I say "short"?), premiered during the campaign and featured four actors, none of whom appeared on screen at the same time…making this technically a "fandemic" film.
But even isolating the actors from each other didn't solve all of Sam's COVID problems. On multiple occasions, an actor would test positive, and plans needed to change…often a the last second. This resulting in two "bonus" Trek Shorts releases, HOURS AT WARP and STARGATE SG-1: NEW MISSION (a prequel to a Trek Shorts universe crossover fan film).
Most recently, Sam released yet ANOTHER "bonus" Trek Shorts episode, not previously announced in the Ingiegogo campaign. It features scenes on the U.S.S. Defiant bridge plus a shot of Deep Space Nine at the end, a true rarity in fan films. Take a look…
Continue reading

"ONE SMALL STEP is one giant leap for DS9 fan films! (interview with SAMUEL COCKINGS)"