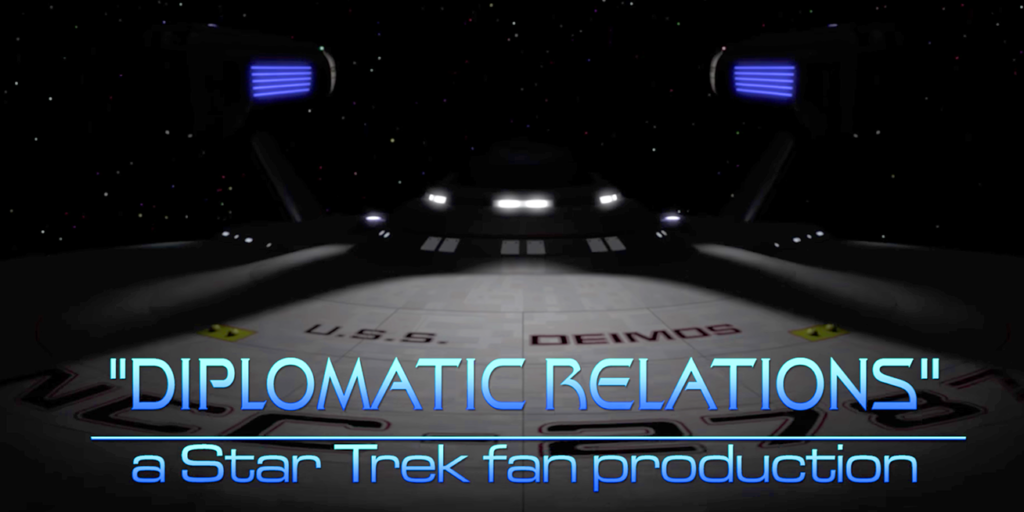 This blog might be called Fan Film Factor, but POTEMKIN PICTURES is a fan film FACTORY…having produced about 70 different fan films for six active (and one completed) fan series. You can view all of their releases on their website. Show-runner RANDY LANDERS manages to release an average run of twelve episodes each year, although last December he finished with a bang, posting four fan films in four days to bring Potemkin's 2018 total to FIFTEEN fan films!
Of course, all of the various Potemkin productions are ultra-low budget. The actors are a mix of local community theater folks from Alabama and neighboring southern states, drama school students, and fans who just want a chance to have some fun acting in a Star Trek fan film. The same is true of the production crew, who are about as far from being "Hollywood professionals" as you're likely to find. They're just in it for the fun and the love of Trek.
Of course, not everybody "gets" Potemkin Pictures. Compared to the sleek, semi-professional fan series like Star Trek Continues and Renegades, or the ultra-polished looking productions like Horizon and Axanar, Potemkin's offerings don't even come close. And they're not meant to. If you want to watch those top shelf fan productions, then by all means, do so. But don't judge Potemkin for all they don't achieve. Look at what they DO achieve.
To provide a better perspective into what I mean, I'm doing something a little unusual with the most recent release from STARSHIP DEIMOS, one of Potemkin's six ongoing fan series. "Diplomatic Relations" debuted in February, less than 9 minutes in length and attracting a respectable 1,370 views over the past six weeks or so.
Typically with Potemkin Pictures, I post a short blog announcing the latest release, complimenting the creative team, and getting a brief quote from sh0w-runner Randy Landers. But this time, when I asked Randy to say a few words, he wrote back: "Interview LEE DREW about his personal project. "Diplomatic Relations" is his baby. Starred, wrote, directed, choreographed the fight."
Great idea! So I reached out to Lee to talk about what went into what looks like such a simple fan film to have made. Take a look at the finished production itself and then read about what went into it. I think you'll be very surprised…
And now, here's Lee…
Continue reading

"A closer look at STARSHIP DEIMOS: "Diplomatic Relations" (interview with LEE DREW)"