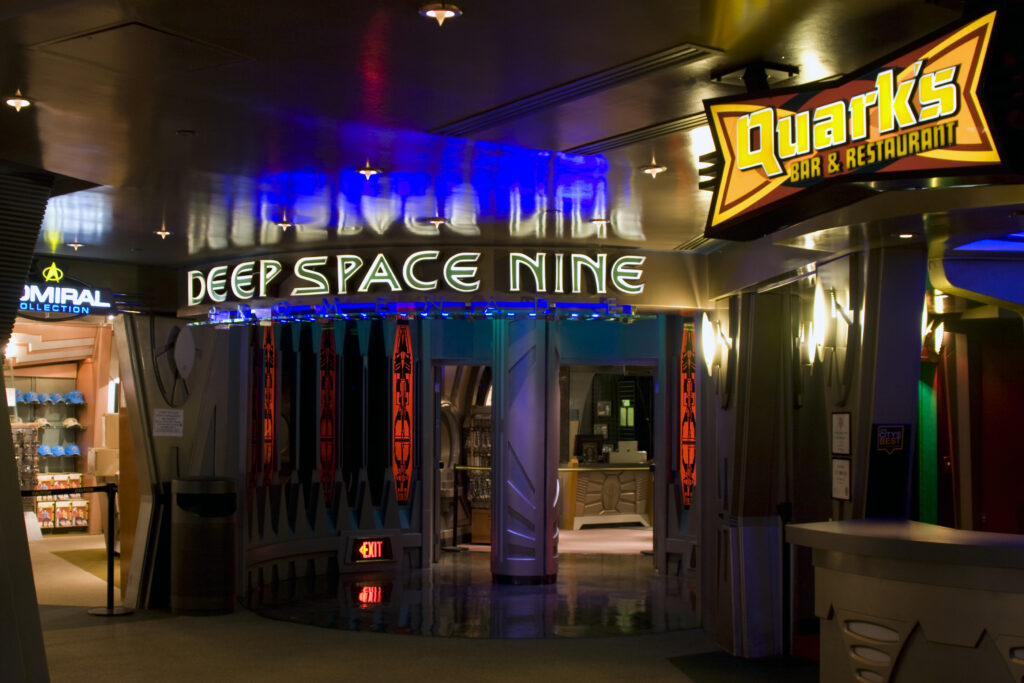 My first biography blog was posted on January 11, 2016, a day after Fan Film Factor first launched. It described how I turned down a job working for MICHAEL OKUDA in the Star Trek Scenic Art Department at Paramount Studios back in 1993. A year and a half later, I published my second biography blog, describing how I came to work as a freelance "professional Trekkie" fan consultant for Viacom Consumer Products starting in 1997. It was a gig I'd have for another six years.
It's now 2022, today is my birthday (January 17), and I am going to indulge myself by finally publishing my THIRD biography blog, explaining how I ended up writing the menu for QUARK'S BAR & RESTAURANT at Star Trek: The Experience at the Las Vegas Hilton. And as a special treat, here is a high-quality PDF file of the original menu for you to read and enjoy…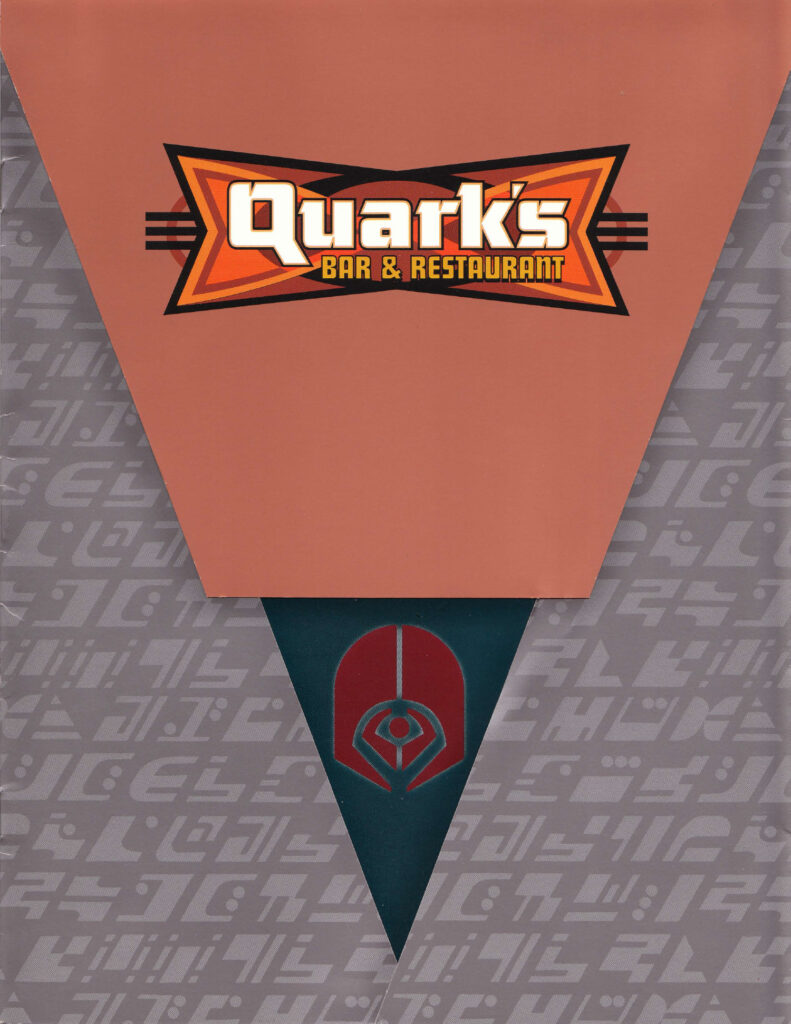 It was the summer of 1997, and I'd been working with JULIET DUTTON of Viacom Consumer Products for about 8 months, reviewing submitted Star Trek CD-ROM game scripts for accuracy, since Juliet wasn't a Trekkie and didn't know an Andorian from a Tellarite. Another person in licensing, KIRSTI PAYNE, was assigned to PARAMOUNT PARKS, a licensee that was finishing construction on a new Star Trek attraction at the Las Vegas Hilton that was scheduled to open early the following year. It would have an immersive virtual reality motion simulator ride, a Star Trek prop and costume museum, a gift shop (of course!), and even Quark's Bar and Restaurant.
There was just one problem: their proposed menu was a complete disaster.
It wasn't the food that was the issue so much figuring out what to call the various items. Uninspired names like "Cosmic Burger" and "Galaxy Fries" were falling far short of being Star Trek enough, and the menu just sounded boring. They needed help—badly! During a weekly staff meeting, Kirsti asked her fellow licensing staffers if anyone knew a creative Star Trek fan with a good sense of humor who was also able to write well.
Juliet said, "I have just the person for you…!"
Continue reading

"How I ended up writing QUARK'S MENU at STAR TREK: THE EXPERIENCE in Las Vegas! (biography blog #3)"