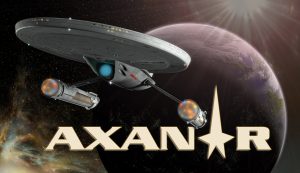 On February 22, 2016, the legal team for Axanar Productions and Alec Peters, the firm of Winston & Strawn LLP, filed a response to the copyright infringement complaint that was brought by Paramount and CBS on December 29, 2015.  The response seeks a dismissal of the complaint on a number of legal grounds.
Here is a link to the text of the original lawsuit.
Here is a link to the text of Axanar's response.
Please note: Fan Film Factor is taking a neutral stance regarding this lawsuit and will simply announce developments as they happen.
For a more complete list of media coverage of this story, Axanar has provided this Press Room Page full of links to news reports and editorials regarding the lawsuit.