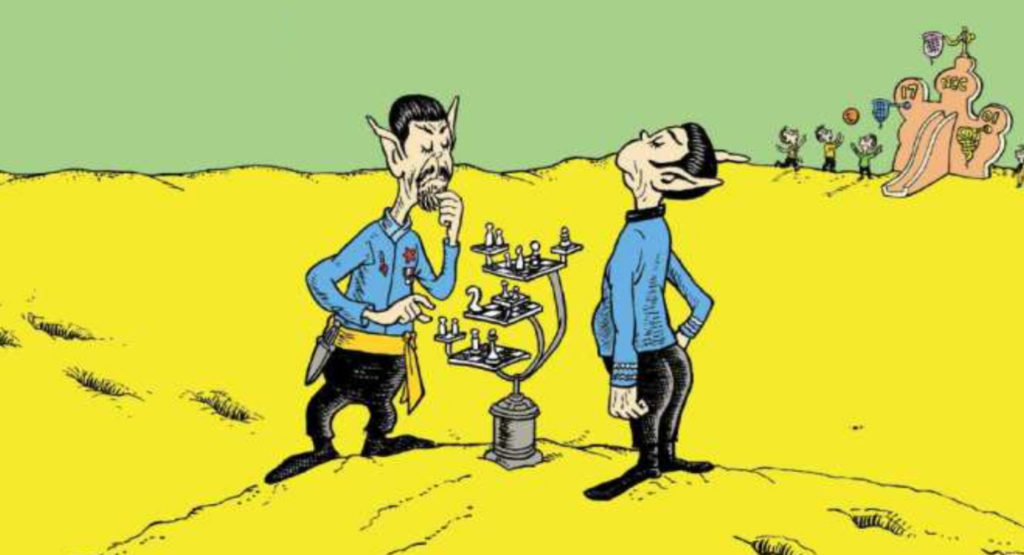 In the summer of 2016 when the AXANAR infringement lawsuit was still in full swing, I drove to the Federal Courthouse in downtown Los Angeles to attend a hearing of the Ninth Circuit in that case. I was the only guest in the "audience" and the only person in the courtroom other than the clerk who didn't have a law degree!
Nearly all legal proceedings in America are open to the general public, but few citizens avail themselves of this right because—for non-lawyers and non-participants—most of these proceedings are nigh incomprehensible and boring.
But I was personally invested in the Axanar case and found the hearing absolutely fascinating! In fact, I suspect that, had more Axanar supporters lived close to downtown L.A. and didn't have work commitments, they would have flocked to watch the trial…had the case not settled.
Now the COVID-19 pandemic has offered a unique opportunity to watch Federal Court hearings remotely. The judges and lawyers are all working from separate locations and dialing into a video conference, and those proceedings are being broadcast live to YouTube so the public can observe. The conference videos are also being recorded and kept available on YouTube. Nothing like this has ever happened before! [CORRECTION – Oops, got that one wrong. Then Ninth Circuit (and possibly some other courts) has been streaming oral arguments since 2014.]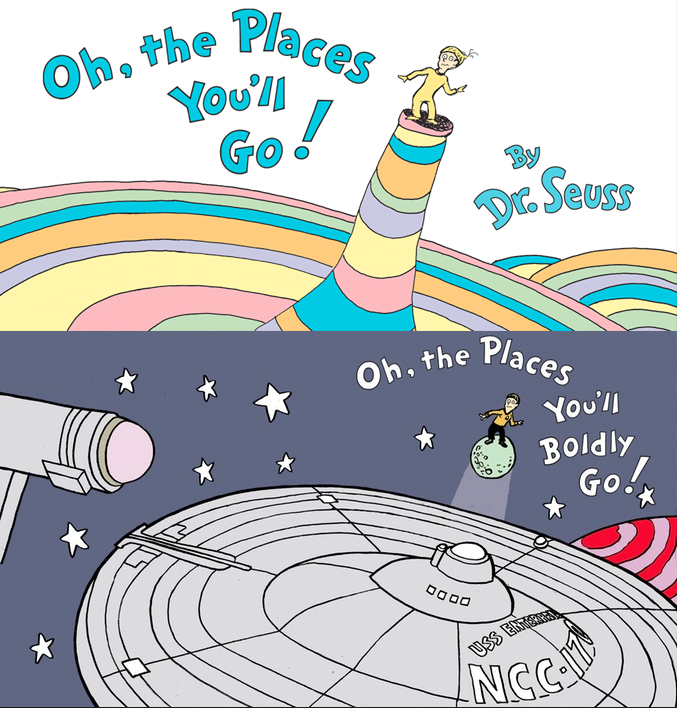 As many of you know, I've been closely following the infringement lawsuit where DR. SEUSS ENTERPRISES (DSE) has sued COMICMIX and author DAVID GERROLD, artist TY TEMPLETON, and publisher GLENN HAUMAN for violating DSE's copyright in trying to publish Oh, The Places You'll Boldly Go! mashing up Star Trek and Dr. Seuss.
Long story short: DSE lost. (Long story long: read this.)
With a pre-trial summary judgment, Judge JANIS SAMMARTINO ruled that "Boldly" (as it was shortened) qualified for First Amendment protection on the doctrine of Fair Use. That was in March of 2019. In August, DSE filed an appeal of that decision. (And here's a blog explaining that in detail.)
The thing about an appeal is that you can't just say, "Hey, we didn't like that verdict, so we want a do-over with a new judge!" Nope, you can only appeal if you feel the first judge made a mistake in interpreting or applying the law in some way (other than just deciding against you.)
In DSE's case, the biggest mistake they felt was made by Judge Sammartino was in determining that they (DSE) had to prove that they would suffer financial harm if Boldly were to be published and sold. DSE felt that ComicMix should have had to prove that DSE would not be injured by the mash-up. But because the district judge reversed the direction of burden of proof, and DSE failed to meet that burden, they lost and Boldly was ruled Fair Use. (DSE also felt that Boldly wasn't transformative and also used too much of the original Dr. Seuss source material, which they contend should overturn any Fair Use ruling.)
Continue reading

"Pandemic gives fans a rare glimpse into a FAIR USE courtroom hearing!"