Things got very interesting on Sunday morning after STAR TREK CONTINUES posted this message on their Facebook page overnight:
Got CBS All Access yet? STC has been invited to join the affiliate program, so you can sign up through our website now. Sign up today!
Almost immediately, fans started conjecturing what this meant for STC.  Were they suddenly being accepted by CBS?  Would they now be allowed to complete their cancelled 12th and 13th episodes?  Were they getting a kickback from CBS?  Would STC be shown on All Access?
The answers to all of these questions appear to be "no."  Apparently, STC was simply contacted by a division of CBS (likely CBS Interactive or else someone in marketing) and offered the option of becoming a CBS All Access Affiliate, promoting subscriptions to the network's streaming service through online banners on their startrekcontinues.com website.  (Note to CBS Interactive: the hyperlinks aren't working from Mac browsers.)

It's unclear whether or not STC will be receiving a commission for any fans who sign up for CBS All Access.  STC posted on their Facebook pages that they are not being compensated.  However, I just signed up Fan Film Factor for the same program and was required to agree to terms that included the following (which I screen capped)…

So it's unclear how one would sign up to be an affiliate through this program and not be paid the commission.  (For more information about the CBS All Access Affiliate Program, click here.)
Some fans raised an eyebrow when they noticed the words "invited to join" in the STC announcement.  But according to James Hams of trekfanproductions.com, "Trekgeeks, TrekZone and STC were asked to be affiliates…these 3 have like thousands of people to help pull in new signups."  That actually makes sense for STC, whose website has 200K-300K visits per month, but the other two sites have less than 5K (possibly significantly  less, as the SimilarWeb.com tracking site doesn't provide data for sites that fall under 5K).
But to be honest, it makes sense that CBS Interactive would reach out to a wide range of Trek fan sites like Trek Today and TrekMovie.com to blanket the demographic with affiliate advertising.  After all, it's free unless and until there is a conversation of sale, in which case, the ad has paid for itself anyway.
As for whether or not this will have any specific effect on fan films, remember that CBS is a very LARGE corporation, All Access is being handled through CBS Interactive, and the guidelines fall under CBS Consumer Products Licensing.  So no, I doubt STC's (or any fan film's) involvement as an affiliate would have any effect on their treatment should they violate the guidelines in any significant way.
I did reach out to STC on Sunday to ask for an interview, but as of right now, I have not heard anything back.  I am curious to know how they were contacted and whom by, and if they were given an alternative pathway to register as an affiliate that did not require them agreeing to terms of payment of $9.00 per confirmed sale (because the system seems to be automated).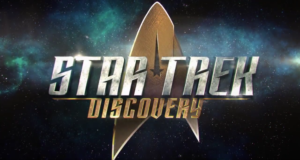 In the meantime, I did find one final thing very interesting…and perhaps something that CBS marketing might want to take notice of: negativity.
I'm writing this blog entry at 10:00 pm Pacific Time Sunday night…24 hours after the announcement was posted by STC to their Facebook page.  And the comments were coming in fast and furious (mostly furious) all day long.  More than 200 primary comments have been posted posted with another 100 or so replies to various ones.  And just on a lark, I counted how many posts were positive toward All Access and Star Trek: Discovery, how many were negative, and how many were either neutral or unrelated.  And here's what I found:
31 POSITIVE posts
91 NEGATIVE posts
189 NEUTRAL posts
The positive posts were mostly things like "I plan to subscribe" or "I'm really looking forward to this new show" or "I'm already a subscriber."  The negative posts were anything from a short "No" or "Nope" to explosive rants about the audacity of making fans pay to see Star Trek on TV (with commercials, no less!), how much Discovery was going to suck, and how they were already paying for things like Netflix and Hulu and Amazon and didn't see a reason to subscribe to yet another service.  Some people were going to wait for the DVD/Blu-ray, and about 7% were discussing/providing ways to acquire the episodes in a less than legal way.
As for the "neutrals," those were posts that didn't commit one way or the other to either subscribing or not.  Some of these posts simply asked questions like "What is the Affiliate Program?" or "Does this mean STC will…?" (insert question about the future here).  There were, of course, posts bashing Alec Peters and Axanar (although not nearly as many as I get here…I was surprised), posts bashing the "LGBT liberal slant" of the new series (seriously?), and ones simply pointing out that the new series would be available on Netflix outside of the U.S. and Canada.  And of course, about a fifth of those "neutral" posts were just people being nasty to each other because…yeah…this is the Internet.
For me, though, I was mainly curious about how many fans of STC (which, one would assume, are the majority of folks visiting that Facebook page) were trash-talking All Access and Discovery now that STC was an affiliate…and how many were planning to jump on board the All Access bandwagon.
And these results should be VERY concerning to CBS.
The 3-to-1 ratio of outright negativity might be expected on the Axanar Facebook page, with Axanerds still resentful over the lawsuit.  But with STC, they have always purported to have an excellent relationship with the studio(s), and even though the guidelines curtailed their series prematurely, fans only lost two of thirteen episodes…and it seems, at least for now, that CBS is looking the other way and allowing the final four episodes of STC to be released without a legal challenge.  So really, one would expect STC fans to be a bit less negative about CBS than a 3-to-1 ratio.
If this is a trend that expands outward beyond just STC to Star Trek fandom in general, that ratio represents the potential loss of revenue in the millions of subscribers and the tens of millions (possibly even hundreds of millions) of dollars!
Signing up affiliates is a good first step for CBS, and I applaud them for utilizing fandom, social media, and even fan films to help.  (See?  We CAN be useful!)  But will it be enough to overcome the headwinds of fan resistance?
As the late, great Yogi Berra said, "If the people don't want to come out to the ballpark, there's no way to stop them."