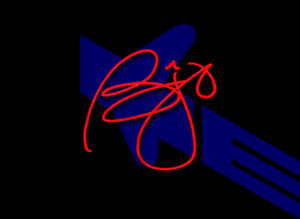 For the past four years, the annual TREKLANTA Convention has hosted an awards ceremony for the best Star Trek fan films released during the previous year.  Initially called the "Independent Star Trek Film Awards," the name was shorted to "The Bjo Awards" last year in honor of Bjo Trimble, the woman credited with saving Star Trek from an early cancellation by NBC by coordinating the great letter-writing campaign back in 1968.
The Bjo's for 2018 were awarded this past weekend in a variety of categories (see the full entry rules here).  Each category had four-to-six finalists selected from the following list of 21 nominees:
You might have noticed that all four Star Trek Continues episodes from 2017 are on this list, meaning that there was definitely an 800-pound mugato to contend with this past year (four mugatos, in fact!).  As such, many of the results below might not seem all that unexpected.  That said, there were still a couple of surprises.
Also, I'd like to add, on a personal note, that who won isn't as important as who participated and, most of all, that these awards are given out annually in the first place.  All Star Trek fan films are worthy of our respect and celebration because, whether slick and polished or just grass roots with some soil showing, these productions each resulted from hard work, dedication, and love Star Trek.
So if you haven't seen some of the nominees above, think about clicking on a few of the links.  You just might be pleasantly surprised!
By the way, a big thank you to Treklanta coordinator ERIC L. WATTS for organizing the Bjo Awards and for supplying me with the list of nominees, finalists, and winners And also the photo at the bottom)…
---
BEST SPECIAL & VISUAL EFFECTS
FINALISTS
Star Trek Continues  "Still Treads the Shadow"
Star Trek Continues  "To Boldly Go, Part I"
Star Trek Continues  "To Boldly Go, Part II"
Star Trek Continues  "What Ships Are For"
 Survivors

WINNER
Star Trek Continues  "To Boldly Go, Part II"
Marc Bell, Stephen Bailey, Daniel Dod, Gabriel Koerner, Michael Struck, Matt Boardman, John Knoll, Tom Martinek, Kenneth Thomson, Jr.
---
BEST SOUND DESIGN, EDITING & MIXING
FINALISTS
Star Trek Continues  "Still Treads the Shadow"
Star Trek Continues  "To Boldly Go, Part I"
Star Trek Continues  "To Boldly Go, Part II"
Star Trek Continues  "What Ships Are For"
Starship Tristan  "Between Two Worlds"
Survivors

WINNER
Star Trek Continues  "To Boldly Go, Part II"
Stephen Cevallos, Ralph M. Miller, Dan Scanlan, Michelle Sile
---
BEST ORIGINAL MUSIC
FINALISTS
Star Trek Continues  "To Boldly Go, Part I"
Star Trek Continues  "What Ships Are For"
Starship Intrepid  "Duty of Care"
Starship Tristan  "Departures"
The Federation Files  "Walking Bear, Running Wolf"

WINNER
The Federation Files  "Walking Bear, Running Wolf"
Konora, Dan R. Reynolds
---
BEST MAKEUP & HAIRSTYLING

FINALISTS
Star Trek Continues  "To Boldly Go, Part I"
Star Trek Continues  "To Boldly Go, Part II"
Star Trek Continues  "What Ships Are For"
Starship Intrepid  "Duty of Care"
The Derelict

WINNER
Star Trek Continues  "To Boldly Go, Part II"
Genie Bolet, Crystal Broedel, Amanda Denkler, Lisa Hansell, Monique Paredes, Thomas E. Surprenant, Matthew Turull, Tim Vittetoe, Aubrey Warner, Randilee Warner, Hillary Warren
---
BEST COSTUMING

FINALISTS
Star Trek Continues  "To Boldly Go, Part II"
Star Trek Continues  "Still Treads the Shadow"
Star Trek Continues  "What Ships Are For"
Starship Intrepid  "Duty of Care"
The Derelict

WINNER
Star Trek Continues  "To Boldly Go, Part II"
Ginger Holley, Hannah Barucky, Nora Brand, Michelle Brooks, Hiba Faouri, Miguel A. Moreta
---
BEST GUEST ACTOR OR ACTRESS

FINALISTS
Nicola Bryant as Lana
Star Trek Continues  "To Boldly Go, Part II"

John de Lancie as Galisti
Star Trek Continues  "What Ships Are For"

Anne Lockhart as Thaius
Star Trek Continues  "What Ships Are For"

Elizabeth Maxwell as Sekara
Star Trek Continues  "What Ships Are For"

Amy Rydell as Romulan Commander
Star Trek Continues  "To Boldly Go, Part I" & "To Boldly Go, Part II"

WINNER
Amy Rydell as Romulan Commander
Star Trek Continues  "To Boldly Go, Part I" & "To Boldly Go, Part II"

---
BEST SUPPORTING ACTOR OR ACTRESS

FINALISTS

Kipleigh Brown as Smith
Star Trek Continues  "To Boldly Go, Part II"

Grant Imahara as Sulu
Star Trek Continues  "To Boldly Go, Part II"

Michele Specht as McKennah
Star Trek Continues  "What Ships Are For" & "To Boldly Go, Part I"

M. Brooke Wilkins as Kira
Quark's Space Station  "Too Much Traffic"
WINNER
Michele Specht as McKennah
Star Trek Continues  "What Ships Are For" & "To Boldly Go, Part I"

---
BEST LEAD ACTOR OR ACTRESS

FINALISTS
Christopher Doohan as Mr. Scott
Star Trek Continues  "To Boldly Go, Part I"

Todd Haberkorn as Mr. Spock
Star Trek Continues "Still Treads the Shadow" & "To Boldly Go, Part II"

Roisin McCallum as Parker
Starship Intrepid  "Duty of Care"

Vic Mignogna as Captain James T. Kirk
Star Trek Continues  "What Ships Are For",
"To Boldly Go, Part I" & "To Boldly Go, Part II"
Hayward Morse as Dr. Goode
Chance Encounter
WINNER
Vic Mignogna as Captain James T. Kirk
Star Trek Continues  "What Ships Are For",
"To Boldly Go, Part I" & "To Boldly Go, Part II"

---
BEST DIRECTOR

FINALISTS
Matthew Lee Blackburn
Survivors

Nicholas J. Cook
Starship Intrepid  "Duty of Care"

Julian Higgins
Star Trek Continues "Still Treads the Shadow"

James Kerwin
Star Trek Continues  "To Boldly Go, Part II"
Vic Mignogna
Star Trek Continues  "What Ships Are For"

Aaron Vanderkley
The Derelict
WINNER
Vic Mignogna
Star Trek Continues  "What Ships Are For"

---
BEST ORIGINAL STORY OR SCREENPLAY

FINALISTS
Paul Laight, Gary O'Brien
Chance Encounter
Robert J. Sawyer, Vic Mignogna, James Kerwin
Star Trek Continues  "To Boldly Go, Part I"

Robert J. Sawyer, Vic Mignogna, James Kerwin
Star Trek Continues  "To Boldly Go, Part II"

Kipleigh Brown, Vic Mignogna, James Kerwin
Star Trek Continues  "What Ships Are For"
Aaron Vanderkley
The Derelict

WINNER
Kipleigh Brown, Vic Mignogna, James Kerwin
Star Trek Continues  "What Ships Are For"
---
BEST DRAMATIC PRESENTATION, SHORT FORM

FINALISTS
Chance Encounter
Star Trek: The Mirror Frontier
Starship Deimos"The Archive"
Starship Intrepid  "Duty of Care"
Survivor
The Derelict
WINNER
The Derelict
Aaron Vanderkley
---
BEST DRAMATIC PRESENTATION, LONG FORM

FINALISTS
Quark's Space Station  "Too Much Traffic"
Star Trek Continues  "To Boldly Go, Part I"
Star Trek Continues  "To Boldly Go, Part II"
Star Trek Continues  "What Ships Are For"
Starship Tristan  "Between Two Worlds"

WINNER
Star Trek Continues  "To Boldly Go, Part II"
Vic Mignogna, Steven Dengler
---