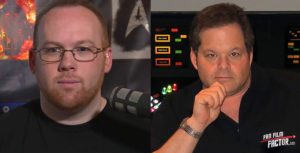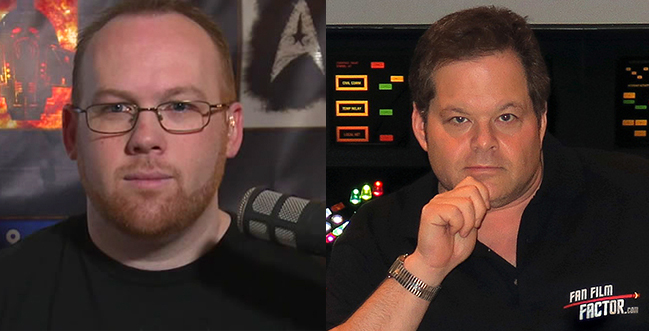 Congratulations, folks, you've made it to Part 3! I'm assuming you've already sat through Part 1 and Part 2 of the debate about all things AXANAR between myself and Australian blogger MATTHEW MILLER of Trekzone.org. The first two parts have received a few hundred views each, with lots of comments made on both sides of the Axanar controversy. But now it's time to wrap things up with some of our most controversial discussions yet…
We begin by shifting our focus from CARLOS PEDRAZA and Axamonitor to Matt's own Trekzone.org blog? Is he providing fair coverage, or does Trekzone suffer from the same skewed "telling only half the story" that Axamonitor (and some would say Fan Film Factor) suffer from?
Then we move onto one of the most controversial hot-button questions: have the Axanar detractors gone too far in their stalking and cyberbullying? How far is too far? And is the behavior just as bad on the supporter side, or is that sinply the false equivalency of "what aboutism"? And what does coffee have to do with anything?
Of course, we spend a little time debating whether ALEC PETERS paid himself a salary or just reimbursed himself for out-of-pocket expenses. And did other folks like VIC MIGNOGAM or JAMES CAWLEY ever earn anything personally from money paid by donors?
Moving on to the future of Axanar, we discuss the USS Ares bridge set. After hundreds of thousands of dollars in fan donations and out-of-pocket payments by Alec himself, and after thousands of man-hours in labor…will the bridge ever be used to film any scenes of the Axanar story?
And finally, even if Axanar never gets made, does Alec still deserve credit for making it as far as he did…despite all of the headwinds, a year-long lawsuit from two billion-dollar corporations, a move across country, and the almost constant attacks by dozens of detractors?
And what if Axanar does get made? What will it take to get a positive comment out of a detractor like Matthew Miller or Carlos Pedraza?
Is there ANY common ground to be had? Find out as the Blogger-Battle of the Axanar concludes…