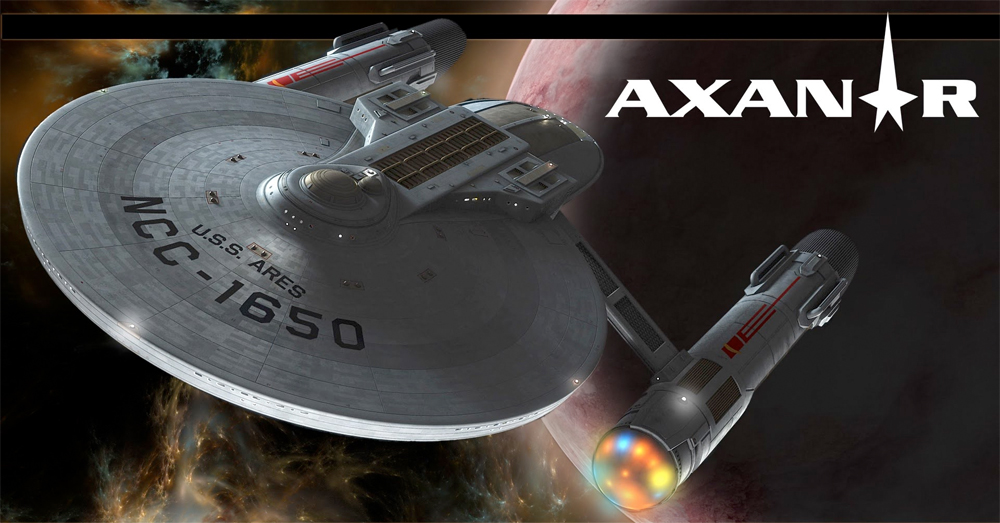 Earlier today, the AXANAR YouTube Channel was temporarily "terminated" (according to messaging displayed when users visited the web page). Numerous recent video updates with tens of thousands of views each were suddenly gone and inaccessible…along with Prelude to Axanar, the Vulcan scene, and numerous behind-the-scenes videos.
There was immediate conjecture that some kind of violation of the YouTube community guidelines or terms of service led the the termination of the channel. Needless to say, the fan film community exploded with activity as Axanar detractors salivated at the possibilities for happy dances and supporters panicked among uncertainty and confusion.

And then, less then three hours later, the Axanar YouTube channel was back up and running as though nothing had happened.
So what did happen?
All of this kerfuffle occurred while ALEC PETERS was at the gym on Sunday morning. When he got home—amid countless emergency IMs and e-mails from concerned supporters and team-members—he logged into his YouTube (Google) account, and all was restored instantly. Alec never received any notice or warning from YouTube or Google about violations. However, he did receive the following message (e-mail address redacted)…

In addition to the Axanar YouTube channel, the new Ares Studios YouTube channel was also deactivated and then reactivated with Alec's sign-in. Most members of the fan community weren't even aware that there was an Ares Studios YouTube channel (it's still being set up), and so didn't realize the extent of the hacking.
Although not confirmed, it seems that YouTube's takedown was pre-emptive in avoiding the potential damages of a more serious, successful hack. Once the account was secured by the user (Alec), the channels were reactivated.
Naturally, the prime suspect(s) is/are one or more of the detractors, although there is currently no proof who specifically is behind the hacking. Obviously, Alec has changed his password and will continue to do so regularly.
But if I may speak freely for a moment, my friends…
It's hard enough to make a fan film with everything going your way and no headwinds. Add in a lawsuit plus nearly constant attacks in social media plus websites dedicated to keeping you under a magnifying glass and publicizing every misstep and set-back…and completing your project becomes nearly impossible.
AND NOW HACKING????? Seriously, is this what it's come to? Is this what's necessary to stop a fan film from getting made?
The detractors are convinced Axanar will never be completed. If that comes to pass, I think it's now safe to say that it won't be Alec's fault. Instead, it will be because of the almost constant efforts of those detractors who are desperately trying to sabotage this project.
And that's not only sad, it's just plain cruel. The real people stealing money from the Axanar donors are those who are working tirelessly to ensure that no Axanar fan film ever gets made. That is the true crime here.
---