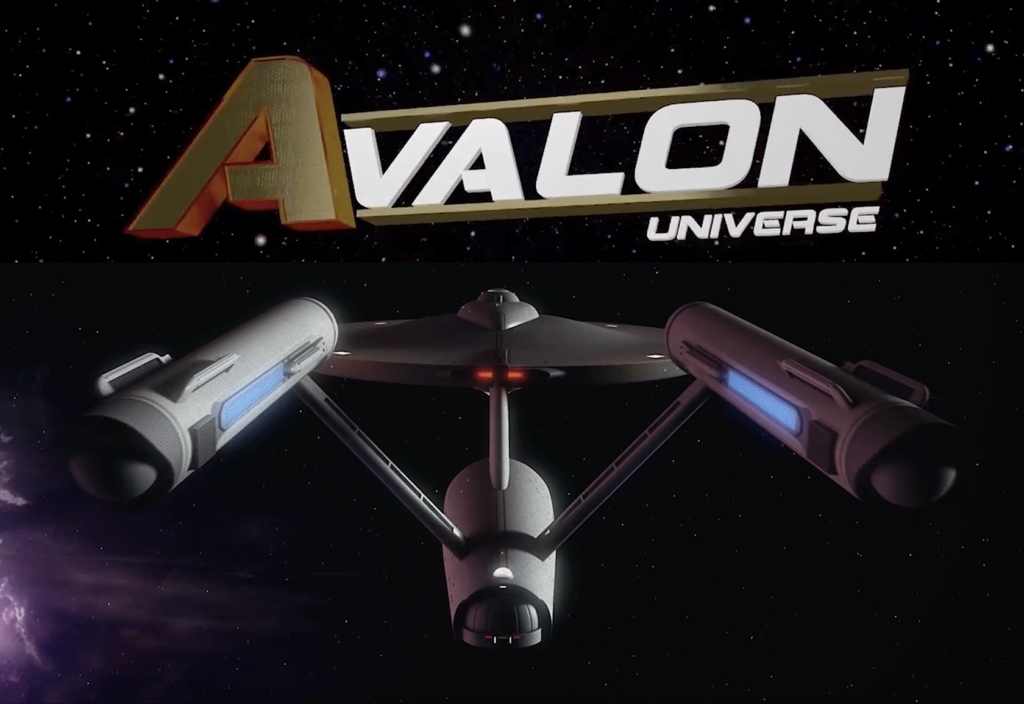 It's here! The first new 2019 Indiegogo campaign for a Star Trek fan film is now live and taking donations. Why should YOU donate? Lemme tellya…
THE AVALON UNIVERSE kicked off its debut last Halloween with a complete surprise for most fans: the 2-part GHOST SHIP, a sort of "Star Trek meets The Walking Dead" hybrid fan film that quickly went viral and now has a combined 280K views on YouTube!
Filmed both in Kingsland, GA on the old Star Trek Continues TOS sets and also in the new WARP 66 Studios in Arkansas, Ghost Ship looked amazing. Lighting, make-up, directing, editing, music, VFX, acting…everything came together flawlessly to present fans with one of the most polished-looking set-based fan films in a long time.
The only thing fans found a little odd were the uniforms worn by the Starfleet crew: a mix of the first two Kelvin-verse styles with Star Trek Beyond and TOS uniforms, all in a classic TOS setting. Even the USS Excalibur looked somewhat strange with a blue glow on the nacelles.
But then fans discovered that this was yet another alternate universe, the Avalon Universe, where things are a little different. (Avalon was the island on which King Arthur's sword Excalibur was forged.) Fair enough; Trekkers are used to alternate universes by now.
Then, on February 2, the second Avalon Universe fan film, AVALON LOST, premiered., and it's already up to nearly 35K views! This time, it was a one-parter with a very unexpected ending. Before you listen to my audio interview with the two Avalon show-runners at the end of this blog, I invite you to watch their most recent offering because there WILL BE SPOILERS in there interview…
Pretty awesome, right? I love that shuttlecraft! Anyway, I chatted with Josh and Victoria about their latest fan film, their new Indiegogo campaign, and their plans for future episodes from the Avalon Universe. Enjoy…