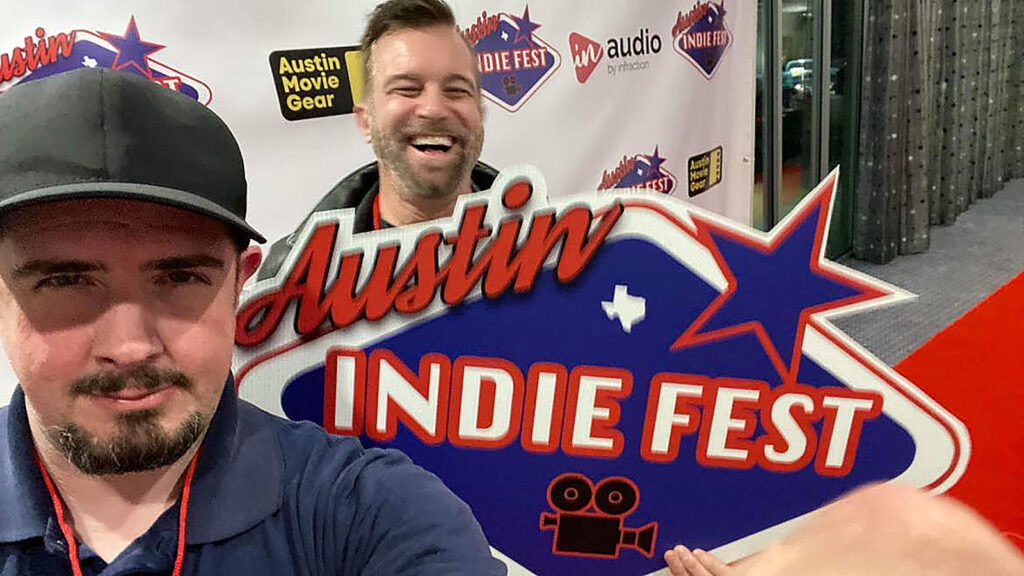 It's been a little over a year since I've written an INTERLUDE CONFIDENTIAL blog. It's not that I was finished with them (I was almost finished)—I still had a few left to do, including an interview with our musical composer KEVIN CROXTON, a blog about sound-editing, and a video compilation of the second day of filming. And I was also planning to write a blog about entering fan productions into film festivals…and that's what I'm writing about today.
This past weekend, Interlude won it's ninth film festival award (not counting those contests exclusively open to fan films). Our latest award was won this past weekend at the Austin Indie Fest for "BEST FAN FILM," a category which is appearing ever more often in mainstream film festivals. In fact, one of Interlude's other three wins was the EUROPA PRIZE for "Best Fan Film" in the L.A. Sci-Fi & Horror Festival. And if you're curious, Interlude also won these six awards in the following two film festivals…
Cult Critic Movie Awards
• Short Film
• Best Cinematography (Fiction & Documentary)
• Best Sound Designing (Fiction & Documentary)
• Best VFX Artist
Venice Shorts
• Best Science Fiction Film
• Best Short Film Cinematographer
There were five festivals we entered where Interlude was NOT selected:
Film Invasion Los Angeles, Etheria Film Festival – Genre Films Directed by Women, Under Worlds Film Fest, Cannes Short Film Festival, and Cannes Independent Film Festival. Interlude was also a selection but didn't win the Tri-Cities International Film Festival…and there's three film festivals I entered that will be choosing winners next month.
But what I've come to realize is that entering film festivals is a bit of a financial black hole. There are literally hundreds of them each year! And they all cost money to enter. Granted, I limited myself primarily to those offering special 50% discounts on submission fees, but that still started adding up, and by late last summer, I went cold turkey on entering any more film festivals.
But honestly, they make it just so darn easy to enter!

When I say "they," I mean the people at Film Freeway. Just about every film festival uses that website to advertise their show and collect entrance fees. So if you've produced an independent film, all you have to do is set up a Film Freeway page like I have for Interlude (click here to see it). A film's Film Freeway page contains everything a film festival needs to judge it:
The film itself
The trailer
Summary overview
Director(s) bio and statement
Behind-the-scenes stills
Link to the film's website
News and reviews
Credits
Specifications (like country of origin, runtime, color or black and white, genre, completion date, and budget)
As long as you have a Film Freeway account and page, you can enter any contest as easily as you make a purchase from Amazon.
Continue reading

"INTERLUDE Confidential #24: We just won our NINTH film festival award!"