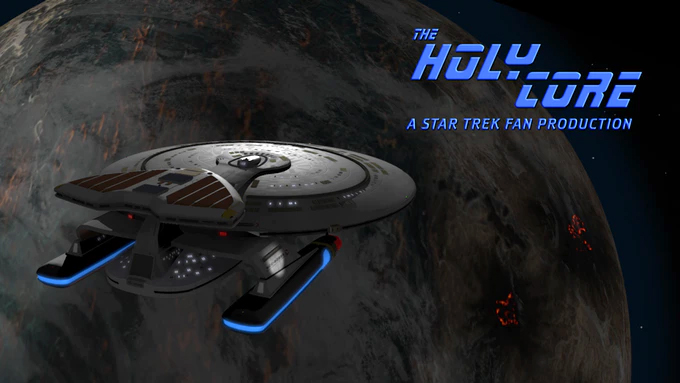 In any list of the top 10 Star Trek fan films of all time, I will always include CHANCE ENCOUNTER, from British writer/director GARY O'BRIEN and co-writer PAUL LAIGHT. It doesn't have dazzling VFX or edge-of-your seat action. In fact, it's a "quiet" story that treats viewers to some top-level acting, emotionally engaging characters, and lovely music…all wrapped in a skillfully directed and edited package that I consider to be a MUST-SEE fan film.
So naturally, I and others have been most eager to see what Gary and Paul do for an encore! A year ago, Gary launched a Kickstarter for what was, at the time, about $12,000 (American). But it failed to get even half-way to its goal, and so Gary received nothing…since Kickstarter requires a project to fully fund before awarding pledged donations.
However, a single "angel donor" came forward in May with an offer to fund the entire production, and Gary was now set up to create THE HOLY CORE, a TNG-era fan film with more action and VFX than his previous release…but the promise of the same great level of acting, directing, engaging characters, and quality of presentation.
This project also called for the construction of some ambitious TNG-era sets for a Nebula-class starship…including the captain's ready room, deflector control room, and even the engineering station on the bridge! Could Gary and his team pull it off? A series of production updates teased us with quick glimpses into how good these sets were looking. I posted a blog back in December collecting all of these updates in one place. It's worth checking out.
In the meantime, Gary has just released his first official trailer for The Holy Core, and it looks really impressive (especially all of those amazing sets)…!