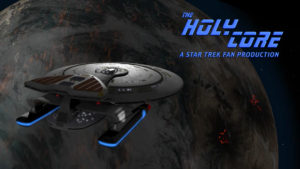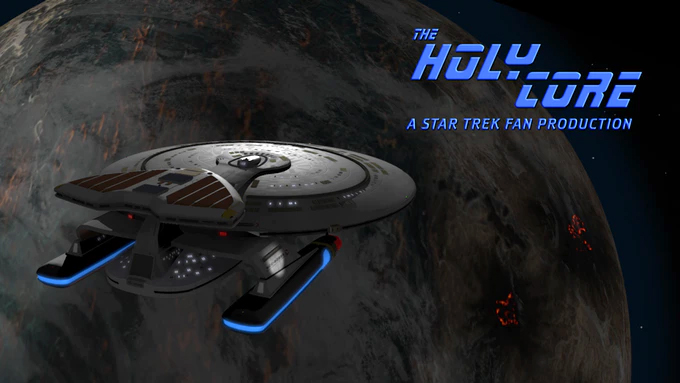 One of the best TNG-era fan films I've seen is Chance Encounter, co-written and directed by GARY O'BRIEN out of Great Britain.  It was crowd-funded in mid-2016 for a measly $2,500 (£1,700) and released in February of 2017.  Since then, it's piled up nearly 85K views and was a finalist in three different categories in this past year's BJO Awards.
So what is Gary doing for an encore?
The answer to that was almost a very disappointing "nothing," as a Kickstarter campaign at the beginning of this year for THE HOLY CORE resulted in pledges that didn't even reach half-way to Gary's $11,000 (£8,700) goal…and with Kickstarters, if you don't make it to your goal, you get zero.  But then, a month later on May 7, Gary announced that an angel investor had given him the full amount necessary to complete the entire Holy Core production…!
"The Holy Core" is now fully funded! 🙂 Stay tuned for more news and updates coming soon! #TheHolyCore pic.twitter.com/oSqXXFOUBL

— StarTrekShortFilm (@StarTrekFilm) May 7, 2018
As you can see from the above Twitter video, there were quite a number of ambitious sets planned for this project, all of them shown with exciting-looking virtual CGI animations.  But could Gary pull off building all of these sets for real…?
Continue reading "HOLY CORE! This is gonna be an AWESOME-LOOKING fan film!"