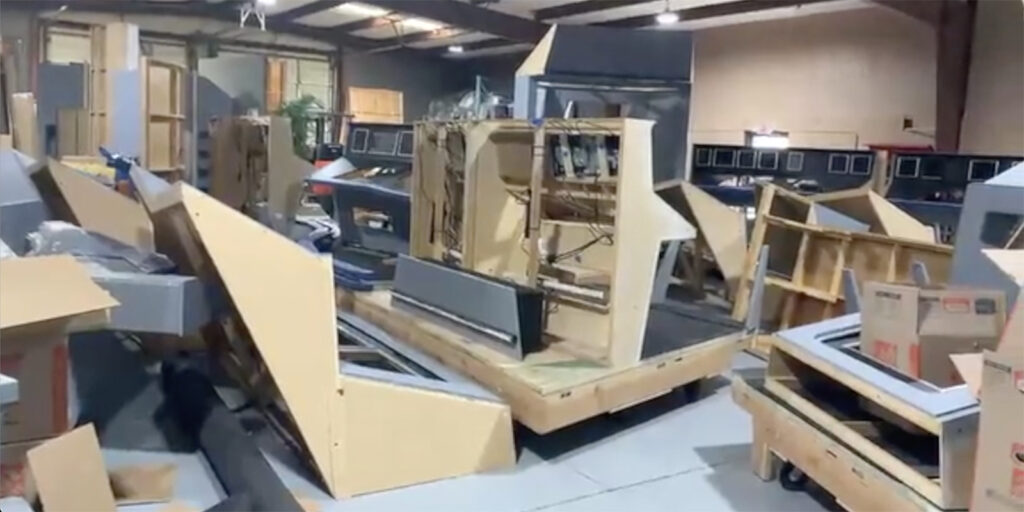 Back in 2017, ALEC PETERS closed down the massive INDUSTRY STUDIOS in Valencia, CA and moved all of the AXANAR assets—including the massive and still unfinished Ares bridge set—2,500 miles across the country to Lawrenceville, GA. The new and much smaller facility was dubbed ARES STUDIOS, and the bridge set was effectively completed and debuted to the public by AXACON in November of 2018.
Since then, Ares Studios has hosted film shoots for the two upcoming Axanar sequels, my own Axanar Universe fan film INTERLUDE, a smattering of other fan film projects, a couple of sci-fi parody projects, and a number of student films for high schoolers in the Gwinnett County School District.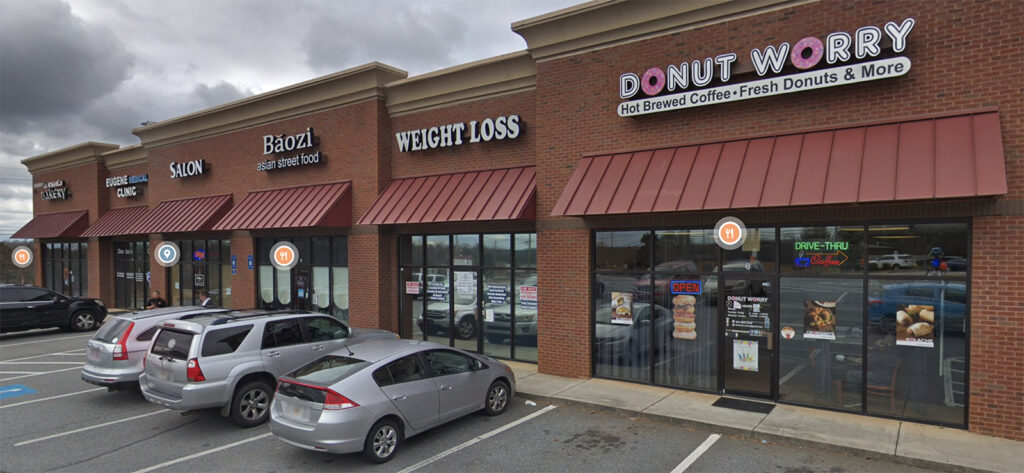 Located in a small industrial area nestled behind a strip mall featuring (among other businesses) a donut shop situated NEXT TO a weight loss center(!!!), the 6,000 square foot space was perfect for housing the bridge set, the captain's quarters set, other set pieces, props, costumes, and a seemingly endless supply of patches and other perks. The facility also had a front office, reception area, a second office that was often used for a changing room, a small kitchenette, and of course, a restroom. You can see Ares Studios in this video I posted for Interlude Confidential…
As great as the space and location was, the main drawback was the rent+utilities, which came to about $4,000/month. And even with a Patreon providing monthly donations from hundreds of donors covering about half of that cost, it's been a huge drain on Alec's personal financial resources to the tune of about $20K a year!
Alec was (and still is) looking for property to purchase and construct a small metal building to hold the sets, lowering his monthly expenses. But that in and of itself is a time-consuming process, maybe 2-3 years out. In the meantime, the lease on his current space was about to run out, and his landlord had another tenant looking to take over (meaning there was no real pressure on Alec to renew). So a few months ago, Alec and DANA WAGNER began looking around for a new location, preferably less expensive but still large enough to fit the sets, props, costumes, and perks; provide space for an office and make-up/dressing room; and still be practical and functional for filming.
Many facilities were visited, but one was perfect. Located only about 2 miles down the road, and approximately a 1,000 square feet smaller than the previous space, the overall layout was actually much better. The new space would allow for the sets to all be in the back and the office space and make-up/dressing room to be out in front. It was a bit of a fixer-upper—the restroom was a disaster, and the place needed some walls moved, painting, carpeting, etc. But all of these things were relatively easy to deal with. And best of all, the monthly rent was $1,000 less!
Now, the biggest challenge was moving that incredible bridge set…!
With the help of about 10 volunteers over the course of three weekends, and under the meticulous direction of Dana Wagner, the bridge set was carefully dismantled, lifted onto a moving truck using two forklifts (one borrowed from the new tenant moving into the old Ares Studios facility…'cause everyone's friendly there in Lawrenceville), and driven to the new space and just as carefully unloaded. Additionally, the other sets and set pieces were also transferred, along with countless boxes full of supplies, perks, costumes, and various other items.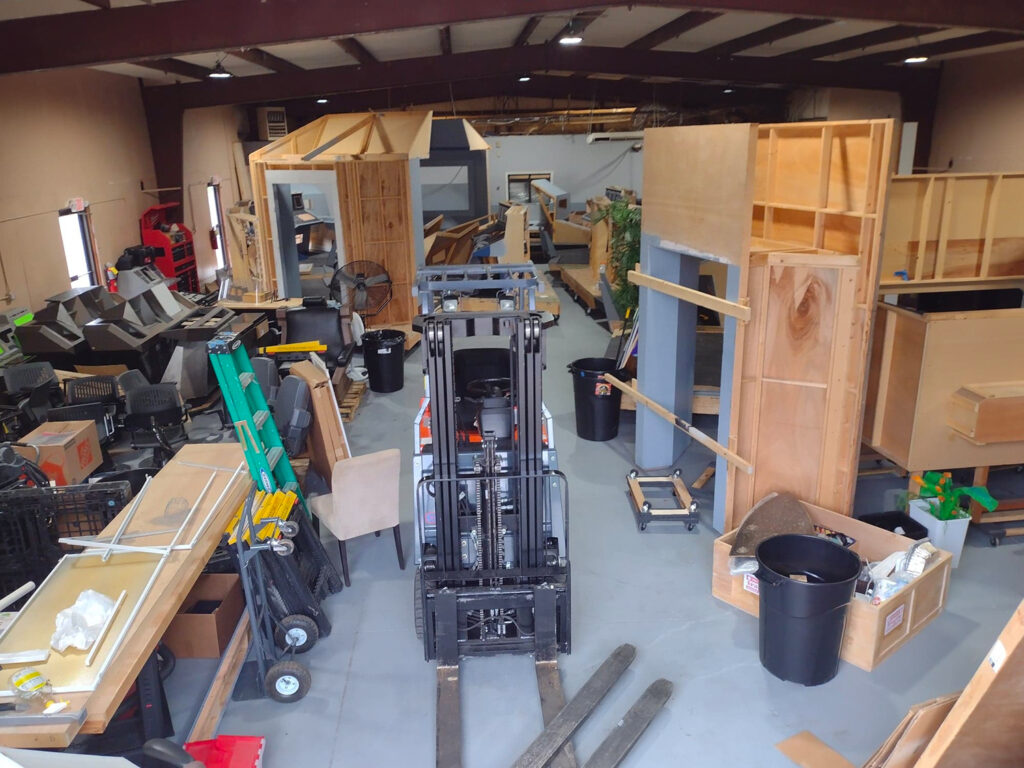 Right now, the various pieces of the bridge (dozens and dozens of them), monitor screens, and other electronics are scattered across the floor in the back of the facility, carefully placed relative to each other as they await reassembly. Dana estimates that process will take about two months until the bridge is completely back together and ready for filming once again. By that point, the hope is that vaccinations will be much further along, COVID restrictions for filming in Georgia will be significantly eased, and the final shoots for the Axanar sequels at Ares Studios can be scheduled and filmed. (There will also be another significant shoot in Los Angeles.)
In the meantime, Alec reports that work is progressing nicely on the Axanar audio drama, a cast reading of the full Axanar script. Even though fans won't ever get to SEE the whole 2-hour Axanar feature film, at least we'll get to HEAR it. It's being produced by the team behind the long-running Excelsior, Lost Frontier, and Continuing Mission fan audio dramas, with Dana serving as recording engineer and MARK EDWARD LEWIS (who was my sound designer on Interlude) doing the sound editing. Along with the full script reading, the performance will include music and sound effects. Alec estimates the project is at about the half-way point and hopes to have it completed and released to fans by the end of the summer.
For a look at the new facility on the day after the last moving day, take a look at this video that Alec posted to YouTube…