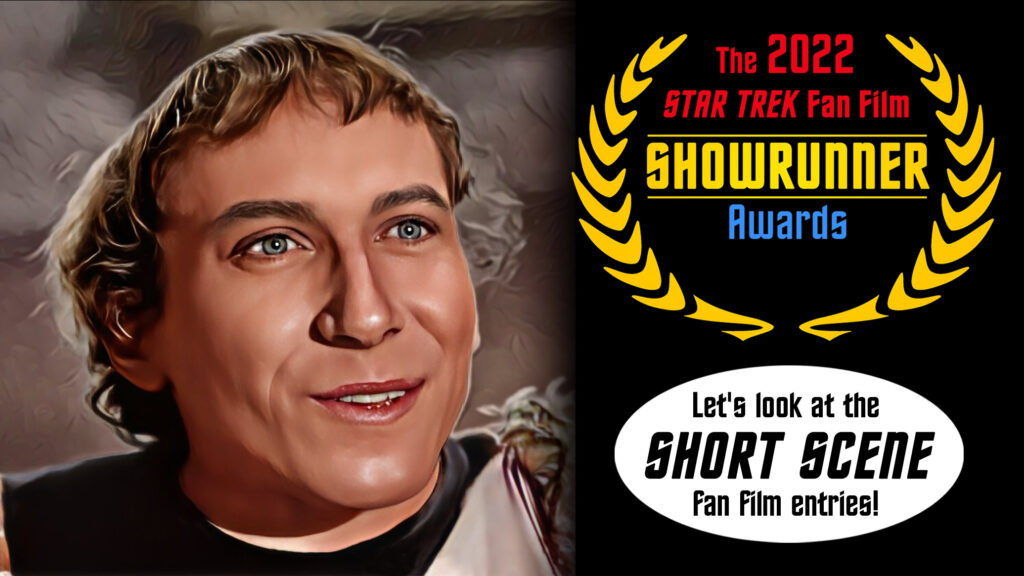 As I announced last week, the final submissions for the 2022 Star Trek Fan Film SHOWRUNNER AWARDS were made official on June 1, and now the panel of twelve judges—each the showrunner of a Star Trek fan film or series—get to have their chance to pick the winners in 18 different categories…
Best Fan Film
Best Director
Best Writer
Best Lead Actor
Best Lead Actress
Best Supporting Actor
Best Supporting Actress
Best Cinematography
Best Film Editing
Best Sound Design/Mixing
Best Visual Effects (CGI)
Best Special Effects (non-CGI)
Best Musical Score
Best Costuming
Best Hair & Makeup
Best Original Character
Best Micro-Budget Fan Film (total production cost $1,000 or less, not including set construction)
Best Short Scene (up to 2 minutes)
This final category is one that I personally find fascinating!
Think abut the long history of Star Trek, and there are some amazing episodes. But there are also some really impactful SCENES, as well. Let your mind and memory wander back to the scene of Edith Keeler being killed and Kirk's reaction ("You deliberately stopped me, Jim. I could have save her. Do you know what you just did?" "He knows, Doctor. He knows…"), the scene of Kirk relieving Matt Decker of command on Kirk's personal authority as captain of the Enterprise ("You're bluffing…" "Vulcans never bluff…"), Khan stranding Kirk in the middle of a dead planet ("Buried alive…buried alive…" "KHANNNNNN!!!!!!"), Picard appears as Locutus for the first time ("From this time forward, you will service…us." "Mr. Worf, fire…"), and the list goes on and on.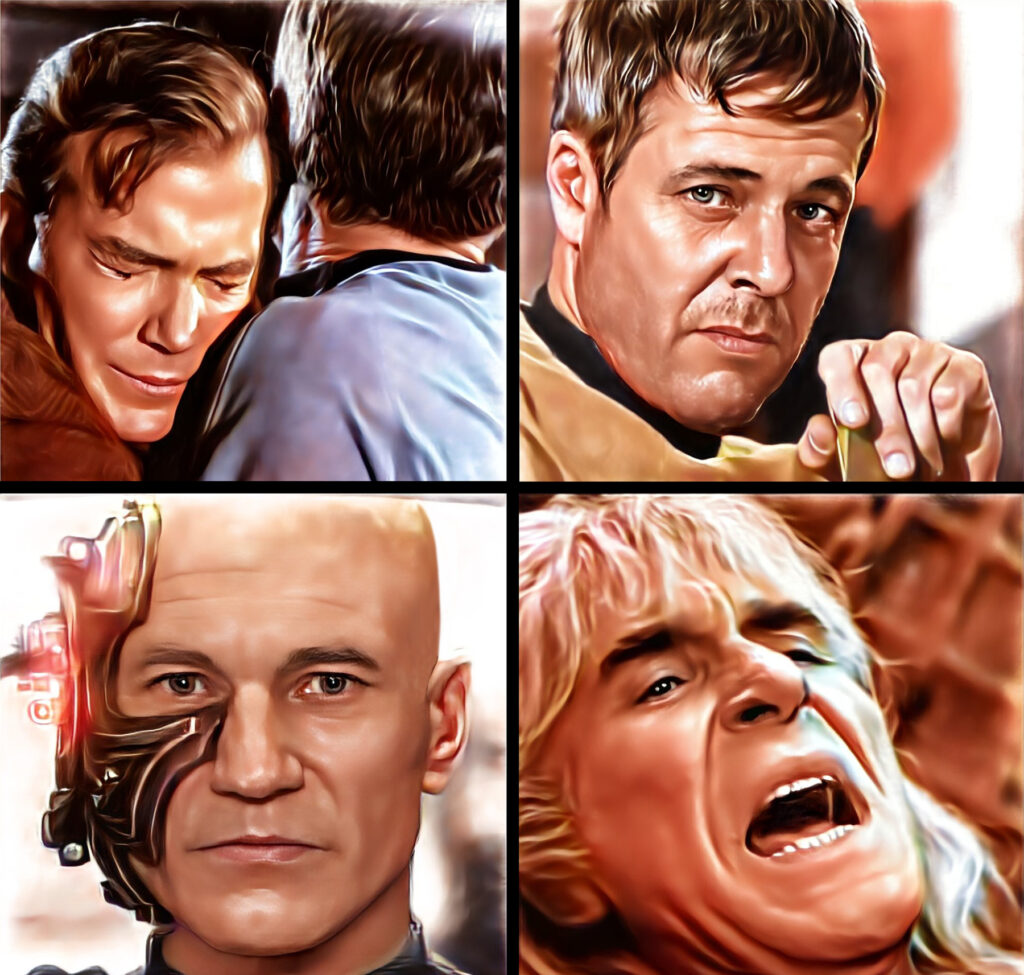 Yes, those impactful scenes were from some of the best episodes and movies—but not always. The climactic scene of three Losiras about to touch Kirk, McCoy, and Sulu o the shoulders just as Spock and a security guard beam in and shoot the Kalandan computer in "That Which Survives" was an exciting scene in an otherwise average episode.
And what about Star Trek fan films? Do WE have really exciting, dramatic, and impactful scenes? The judges and I decided to find out by offering the category of Best Short Scene (up to two minutes) for all entries. In retrospect, two minutes may have been a tad too short, and perhaps two and a half or even three minutes would have produced more submissions in the category. So we'll probably increase the runtime limit next year as we figure out ways to improve the contest going forward.
But for this year, we received 10 solid submissions for Best Short Scene out of the 38 total fan films entered. And it's an interesting collection of scenes—some serious, some funny, some exciting and suspenseful, some poignant and intense. Take a look at the following, and feel free to share in the comments which one(s) YOU think is/are the best and why…
---
From AGENT OF NEW WORLDS…
---
From AVALON LOST…
---
From BEYOND THE SUN…
---
From INTERLUDE…
---
From LAST SURVIVOR…
---
From PACIFIC 201…
---
From STAR TREK: FIRST FRONTIER…
---
From TEMPORAL ANOMALY…
---
From THE FEDERATION FILES: "EXTRACTION"…
---
From THE MORE THINGS CHANGE…