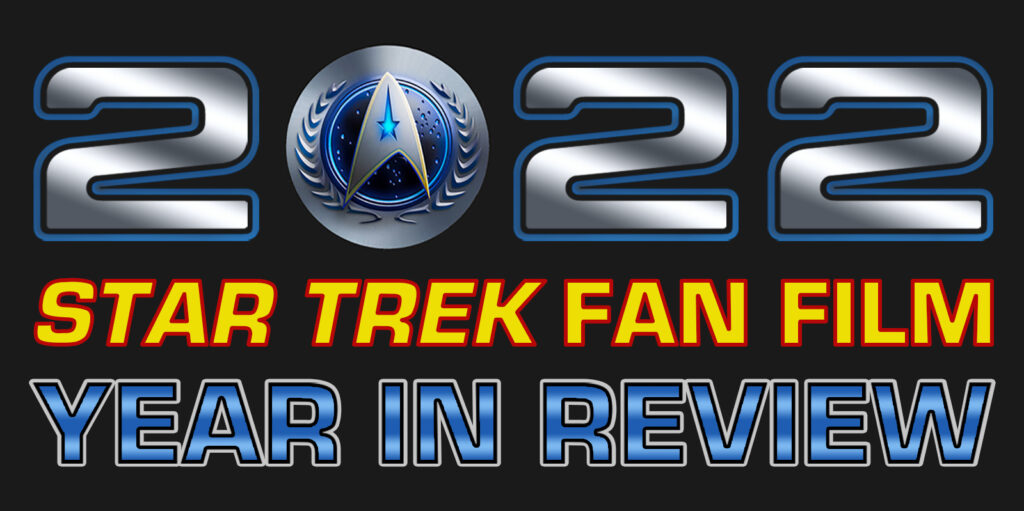 Ladies and gentlemen, as I begin my seventh (sheesh!!!) year publishing this blog site, I am very pleased to announce that neither the CBS/Paramount guidelines, the AXANAR lawsuit, COVID-19, the Russian invasion of Ukraine, high gas prices, the collapse of the crypto market, crazy conspiracy theories, nor Elon Musk buying Twitter have managed to destroy our little niche of a niche of a niche community of Star Trek fan films!
In fact, I'd say we're as strong as ever!
The challenge I always face when writing these year-end blogs is having waaaaaay too much to cover properly. There are literally hundreds of fans involved in making Star Trek fan films…from writing and directing to acting and producing to building sets and making costumes to doing make-up and writing music to editing and creating amazing visual effects. And there's no way I can possibly cover everyone and everything that deserves mention.
So once again, I'm going to spotlight a few of the biggest stories and trends of the past year. And thus, without further ado…
Continue reading

"2022 Star Trek Fan Film YEAR IN REVIEW!"