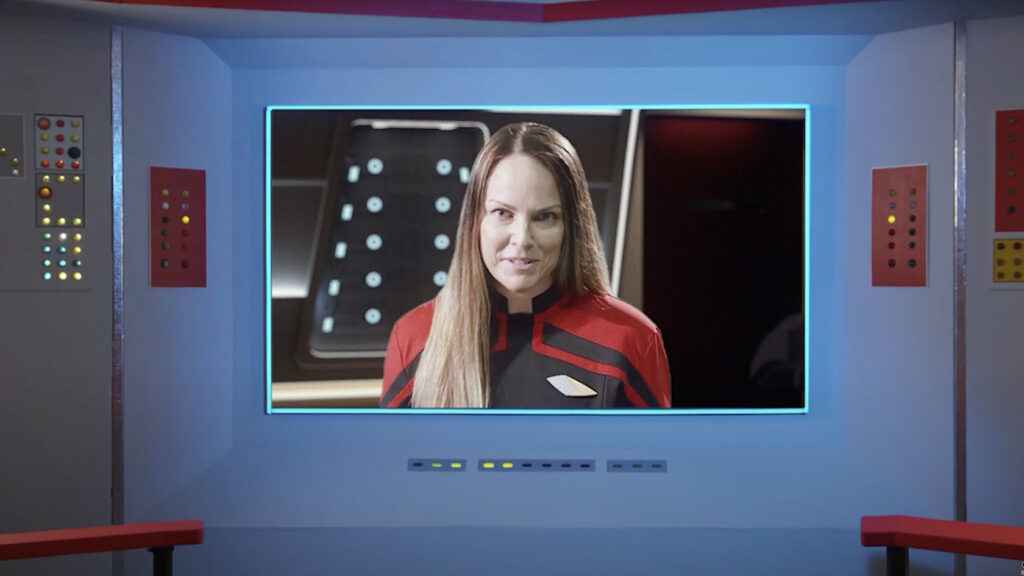 These days, it'll cost you $50-100 just to get a decent TOS tunic from the Internet. But now you can get one (with chest patch and rank braids included…any size) and feel good about donating to the latest crowd-funder from NEUTRAL ZONE STUDIOS—all for as little as $150.
Or if you don't have that kind of cash available, maybe you'd like a T-shirt for $75…or maybe a set of TOS data disks and console button replicas. Still too much? $25 gets you two digital prints and a 1080p digital download of the final film. And heck, even $10 gets you your name in the credits! (Actually, any donation of $10 or more gets your name into the credits.)
Here's the link to the campaign…
https://www.indiegogo.com/projects/the-test-of-time-a-star-trek-fan-film-production
Neutral Zone Studios scored a major hit on April 5 of this year with the release of the TOS-era fan film DOOMSDAY, which is currently nearing 90K views on YouTube after just two months. That production was directed by JOSHUA IRWIN (of AVALON UNIVERSE fame, who will be launching an Avalon crowd-funder of his own in a few weeks) and looked amazing! Josh has returned for this new fan film, THE TEST OF TIME, as director of photography, so you can be certain it will look just as good.
Actually, a majority of this new project has already been filmed, with some pick-up shots still needing to be filmed. Most of the work remaining is VFX by the Q of the CGI Continuum, the omnipotent SAMUEL COCKINGS, who will be rendering starships from multiple centuries plus incorporating green screen actor footage against a modified virtual background inspired by the U.S.S. Stargazer from season two of STAR TREK: PICARD…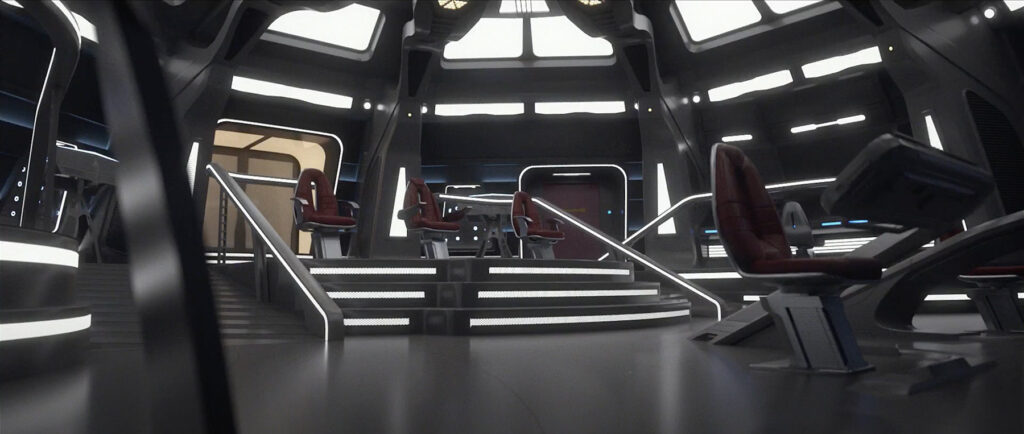 Plus there's post-production editing, music, and sound still to do. Indeed, the funds raised from the current Indiegogo will be going to a mix of covering the upcoming post-production costs as well as offsetting expenses that were already paid upfront by showrunner and Neutral Zone Studios owner RAY TESI, who uses his own money to pay most of the rent on the studio.
The $6,000 goal of the campaign isn't particularly ambitious, and already five donors (including me) have taken the total up to 19% of the money needed. Granted, four of those TOS tunics are now gone, but nearly twenty still remain for the fleet of finger!
Meanwhile, speaking of Ray Tesi, I asked him why he's willing to risk his own money shooting The Test of Time BEFORE successfully crowd-funding it? After all, if they fall short of their goal, Ray's on the hook for potentially thousands of dollars.
"I believe in the fans, and I believe in what we're doing," he answered. "Star Trek enables creative people to express themselves, to tel their stories. And that's how I feel…that we have become a benefit to the fan film community. Right now, I'm confident that our fans and supporters will come through for us."
And again, if you'd like to be one of those supporters, here's the link to donate…
https://www.indiegogo.com/projects/the-test-of-time-a-star-trek-fan-film-production