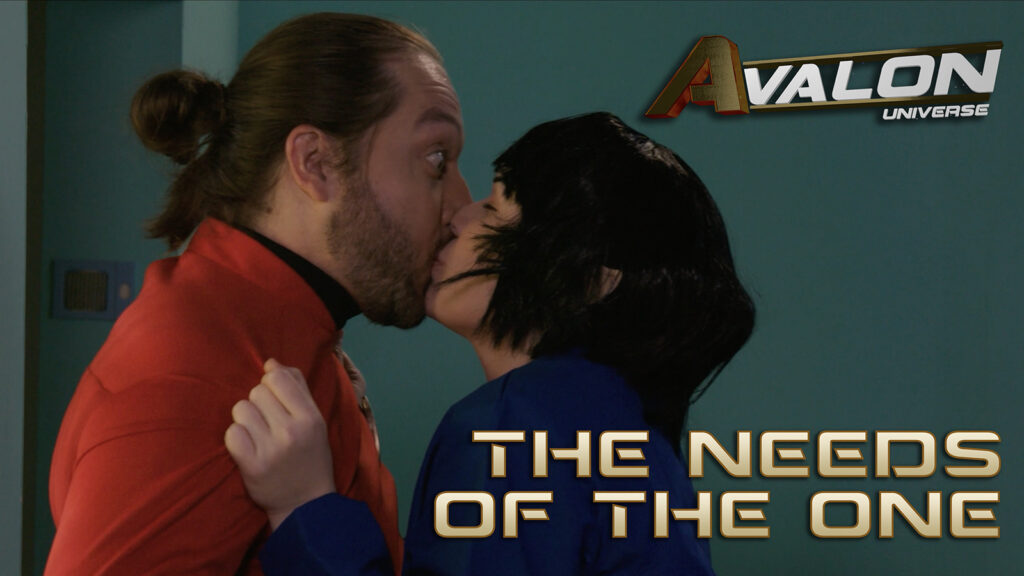 First of all, here's a quick update on the current AVALON UNIVERSE Indiegogo for their wildly-ambitious, multiverse crossover fan film CRISIS ON INFINITE EXCALIBURS. With about six weeks left (one-quarter of the way through their campaign), Avalon is sitting at an impressive $$3,345 dollars, or 41% of the way to their $8K goal. This includes a weekend donation from a first-time Avalon mega-donor of $1,500, which gets her an Executive Producer credit and an on-camera appearance in the final film.
Also, don't tell anyone, but if donations exceed $8K, there will likely be a very fun stretch goal involving Marty McFly, Captain Derek Mason, and Elvis Presley, but we're waaaaaay too early to discuss that…yet!
Anyway, if you can afford a few bucks to support this campaign, it'll be money well-spent (I know 'cause I've read the script!). And if not, if you could at least see it in your heart to share the following link with friends and family and friends of family and family of friends, it would be sincerely appreciated by the fine folks at Team Avalon:
https://www.indiegogo.com/projects/crisis-on-infinite-excaliburs-a-star-trek-fan-film
And now we return to our regularly-scheduled blog, already in progress…
---
The latest release from the Avalon Universe is THE NEEDS OF THE ONE, and it's proving to be quite the hit with fans! YouTube views have already exceeded 10,000 in less than three weeks, and showrunner JOSHUA IRWIN reported that he'd been contacted by the LORE RELOADED YouTube channel (114K subscribers) to partner up with Avalon and produce a series of behind-the-scenes features on the fan production to try to generate more donations for the Indiegogo campaign. So some exciting news there!
Equally exciting is the video interview that I have for you today, featuring actors CORA WILSON, who plays the the Vulcan Nurse T'Prin, and WADE KING, who plays Security Officer Williams. If you haven't watched the episode yet, check it out now because the two of them are absolutely adorable as a couple…!
In addition to being adorable, the two provide incredibly strong performances and equally amazing stunts. Fight scenes in fan films are, not surprisingly, rare and often rather limited because Trekkies aren't necessarily known for our martial arts prowess. But Cora and Wade are both very skilled fighters, and their abilities are on full display in this impressive fan film. AND they can both act!
It's seldom that I say an interview is a "MUST WATCH," but my recent conversation with Cora and Wade was really awesome. (Also awesome was my video interview from two and a half weeks ago with ALEXANDRA REXFORD, who just stepped into the role of Commander Mikaela Allenby.) Like Alexandra, Cora and Wade are both such warm and wonderful people, full of positive energy, with intriguing insights, fascinating personal histories, and some great stories from the production itself.
I thoroughly enjoyed talking to both of them, and I suspect you'll enjoy watching our lively chat…