SPOILERS? HOW COULD THERE NOT BE SPOILERS?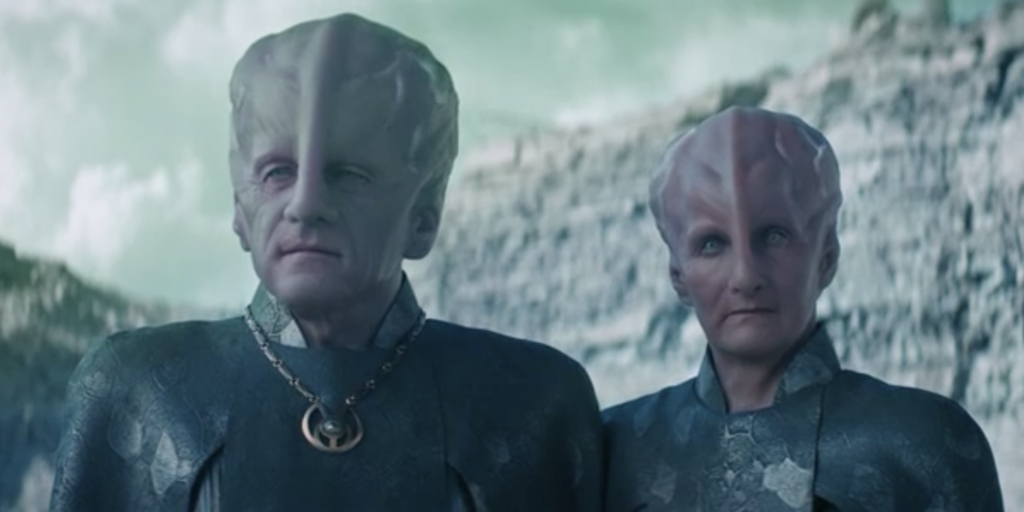 I wasn't gonna blog about this week's episode. I really wasn't. We were at Disneyland all day Friday and Saturday, and that's usually my prime reviewing time. But OMF-ingG! What did I just watch????
It was STAR TREK. REAL Star Trek. The kind of Star Trek that gets me all excited and emotionally engaged and dying to see more. It was the kind of Star Trek that has me caring about the characters and not giving a crap that the uniforms are all shiny or the Tellarites now have tusks or the lens flares are multiplying like tribbles. Who cares??? This was a friggin' STAR TREK!
If you hate Discovery or refuse to watch it or you stopped watching it in (or after)season one…I totally get and respect that. I spent nearly the entire first season kvetching, feeling angry and frustrated and even a little betrayed as a fan over CBS "ruining" this thing that I'd loved for the entire five decades of my life.
And honestly, I went into season two doubting that they could pull the rabbit out of their butts and fix things. Some "true believers" made the argument that TNG and DS9 weren't exactly firing on all thrusters in their first seasons either, and they all got a lot better. But in my mind, Discovery was so far down into the hole that I didn't think they would ever make it back into the light.
So if you're wondering if Jonathan has been brainwashed by the CBS Talosians and tricked into typing a blog that raves about the eight episode of Discovery's second season, I invite you to check it out for yourself—just this one episode "If Memory Serves"—and see if you feel as surprised (and impressed!) as I do.
This was the kind of episode that I used to watch back in college…where it ended and I just wanted to TALK about it with other fans! And that's why I'm writing this even though the episode aired three nights ago.
Continue reading

"HOLY $#@*! When did CBS suddenly learn to make STAR TREK???"