SPOILERS? WE'VE GOT A FEW. BUT THEN AGAIN, TOO FEW TO MENTION…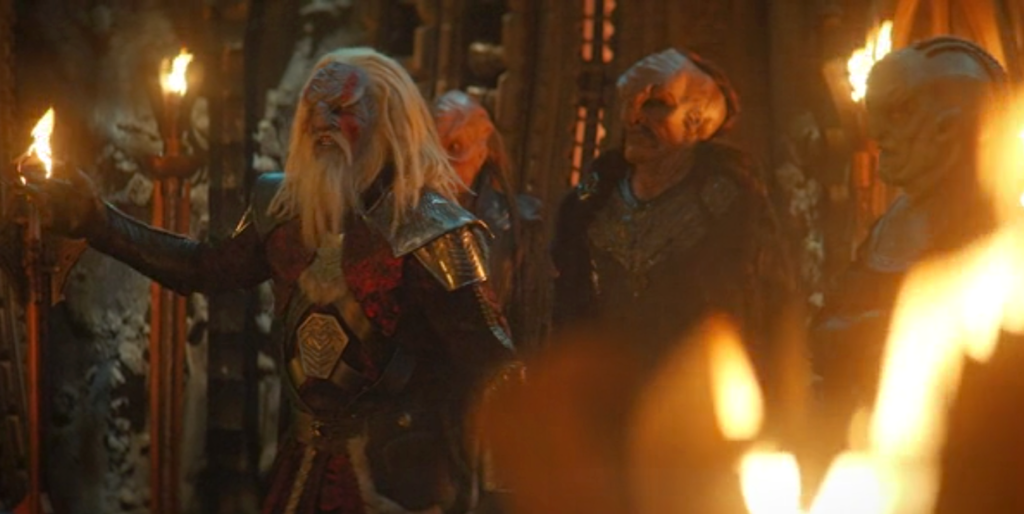 Along with much of the United States this past week, hell has frozen over yet again as Jonathan Lane writes a THIRD consecutive mostly-positive blog about STAR TREK: DISCOVERY! Granted, my first blog of season two was more noncommittal…yet hopeful. But my second blog was 100% raving praise.
So what about the third episode, "Point of Light"?
I wasn't prepared to like it. In fact, after watching the manic first three minutes where the camera NEVER ONCE STOPPED MOVING (seriously, watch it again), I was feeling carsick…or maybe starship sick. I knew the Klingons were coming this episode, and I really hated them and their incessant subtitles in season one.
So I was prepared to write a blog titled "Two Out of Three Ain't Bad…" or "Well, that Didn't Last Long…" full of disappointment that Discovery had stumbled and slipped back into the same old problems. I began to mentally compose my opening complaint that saying, "Attention: trainee half-marathon approaching!" should NEVER be followed by turning OUT the lights so you can't see what's coming! "Starfleet stupidity or just idiotic writing?"
Yep, I was totally gonna write a blog like that—but then Amanda happened…
Continue reading

"STAR TREK: DISCOVERY makes a major KLINGON KOURSE KORRECTION! (editorial review)"