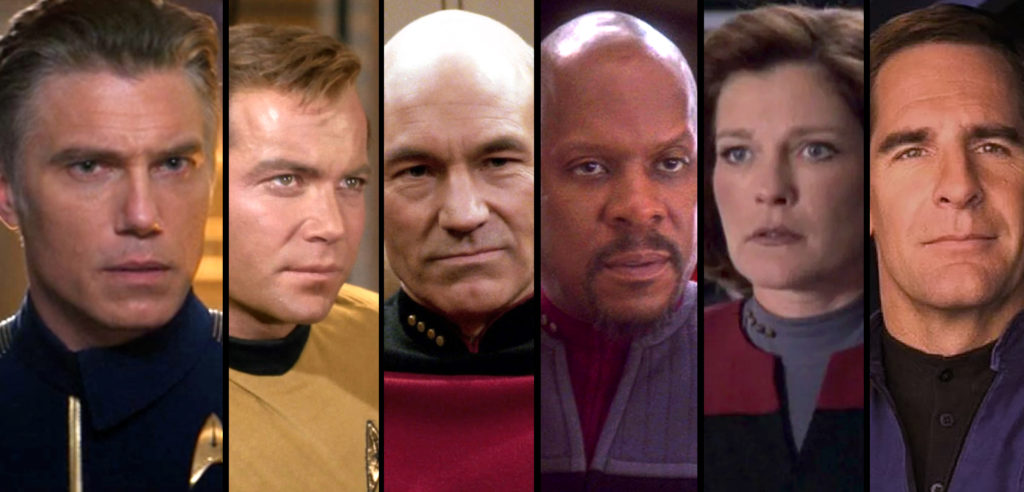 I usually write my weekly STAR TREK: DISCOVERY review editorials on Fridays and Saturdays after the new episodes premiere on Thursday night. But the family and I are leaving on tonight for the weekend. So I've decided to pre-write my weekly blog—not about the latest episode—but about a character who is rapidly becoming my favorite starship captain in Star Trek: actor ANSON MOUNT's portrayal of Christopher Pike.
It was literally the last thing I expected going into season two. I mean, I hoped that the show would course-correct after the disappointing and often frustrating season one (at least in my opinion, but I'm not alone). I was curious to see how they'd handle Pike and some of his crew—Number One, Dr. Boyce, Yeoman Colt, and of course good ol' (young) Spock. But never in a million years would I have predicted falling in love with Captain Pike and having him rapidly take his place as my favorite Starfleet captain!
Granted, it's still early. We've only had 7 or 8 episodes featuring Pike…versus a hundred hours of Kirk, nearly twice that for Picard and Sisko and Janeway, and about the same amount for Archer. Upcoming episodes could ruin the character or make me start counting the minutes until Pike goes back to the Enterprise.
But I doubt it.
Part of the reason I like Pike (and so do MANY others) so much is the outstanding performance of Anson Mount. He really is an amazing talent…and if you haven't watched his previous series Hell on Wheels, then you are missing some amazing television and yet another awesome character.
But it's not just that Pike is being played by a top notch actor. William Shatner, Sir Patrick Stewart, and the others are all stellar performers portraying iconic captains. So why have so many fans (even ones like me who couldn't stand Discovery a year ago) fallen in love with Captain Pike so quickly?
I think I know…
Continue reading

"The right captain at the right time – WHY WE LIKE PIKE! (Discovery editorial)"