SPOILERS WITH A CAPITAL "A"!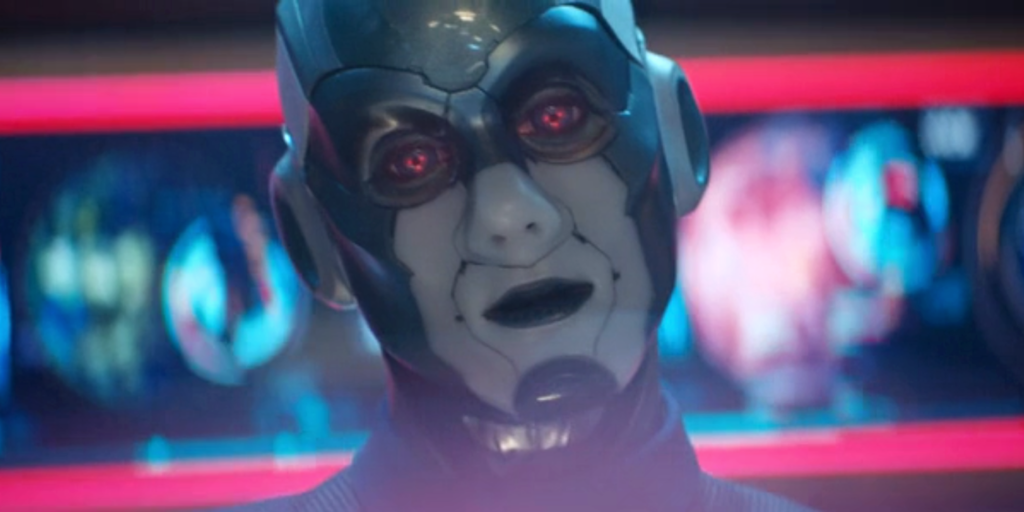 Remember last week when I said the eighth episode of STAR TREK: DISCOVERY season two was the best one yet? Well, the ninth episode, "Project Daedalus" just blew the eighth one away! I mean…WOW!
After the announcement last June of the firing of Discovery's previous showrunners, GRETCHEN BERG and AARON HARBERTS, fans were nervously awaiting the sixth episode of season two, the first to be produced entirely under the stewardship of new showrunner ALEX KURTZMAN, who was also officially named the Tsar of Trek (actually, only I named him that). Would Kurtzman save Discovery or ruin it? And once the sixth episode (which took Saru back to his home planet) showed a return to Star Trek values of hope and optimism, the next question became: was this one episode just a fluke, or is this the new normal for Discovery?
Well, it wasn't the new Discovery normal; it was the starting point of a turbolift that has been ascending ever higher with each successive episode—with a trip home to Vulcan for Burnham (where she finds Spock), a trip to Talos IV (where we find Vina, and Spock finds himself), and now a trip to the very heart of Section 31 where we find…um, I did mention there would be spoilers, right?
Anyway, for a third week in a row, I watched the episode all the way through without stopping. I couldn't look away! And with four episodes in a row that have each been, in succession, the best of the series, I feel that I can finally feel confidence in Alex Kurtzman. YAY!
Of course, a show-runner doesn't work alone. But he does determine which people to hire and who does what. This episode was written by MICHELLE PARADISE (yes, she was born with that name) and directed by JONATHAN FRAKES. I don't need to tell you about Frakes, as he's done a little work in Hollywood before. But Paradise was just named as co-showrunner for Discovery in season three…and fans were again worried that this newcomer Paradise not be up for making Star Trek. Well, after this episode, as with Kurtzman—I'm not really worried anymore!
Okay, let's start talking about this little gem…
Continue reading

"ALEX KURTZMAN goes FOUR-for-FOUR in rescuing DISCOVERY! (editorial review)"