YAY – NO SPOILERS!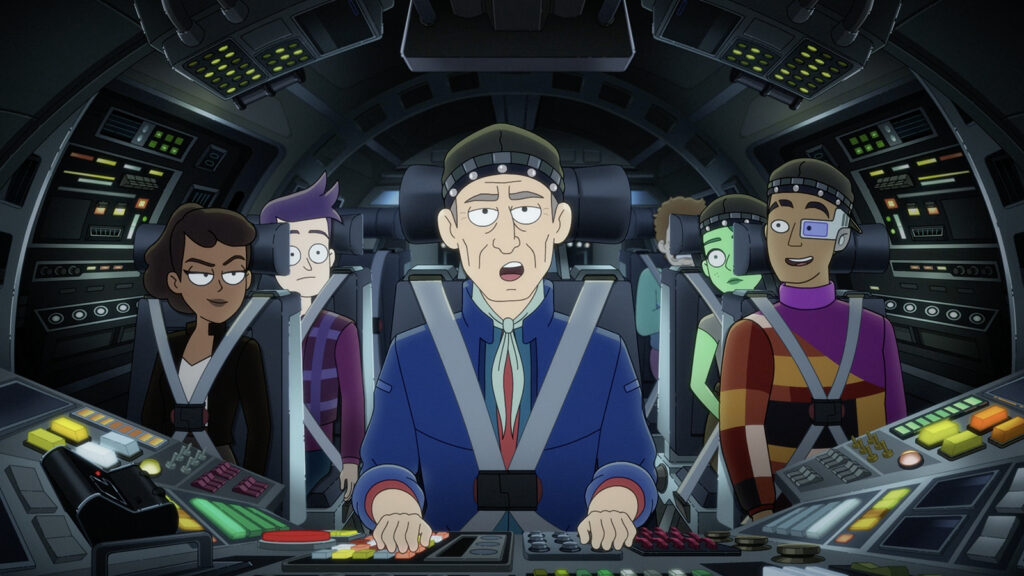 If you're one of those people who can't understand why folks like me and many others absolutely love STAR TREK: LOWER DECKS while you just can't accept it as Star Trek, I might have a simple solution for you…
Just think of it as a holo-comedy-adventure sitcom set in the late 24th century!
Seriously, this makes so much sense if you think about it. Many of the complaints I hear about this satirical animated series center around the issue that not only does the show not take itself seriously, it goes overboard in…
Making fun of Star Trek and Starfleet and most of the races we know from the various series, and
Presenting totally unrealistic and unbelievable scenarios that would never happen in "real" Star Trek.
In other words, it's too stupid/ridiculous/nonsensical to be taken seriously as part of Star Trek canon.
Fine. You win. It's not canon. Have a beer to celebrate.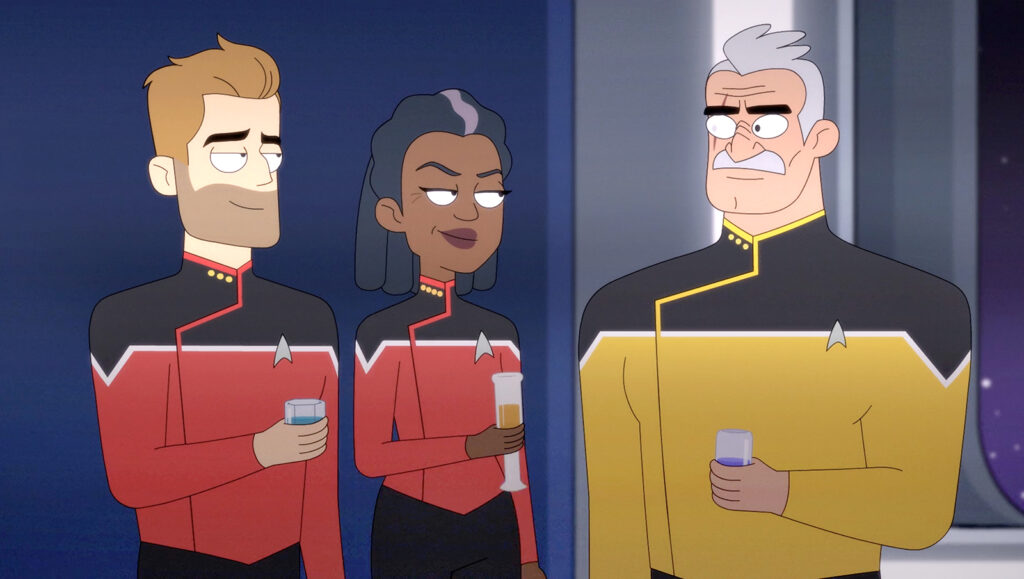 So if Lower Decks isn't canon, then what is it? Well, maybe it's the 24th century equivalent of a sitcom. I mean, we already know there's lots of holodeck entertainment by then—everything from murder mysteries to Victorian romances to campy 1940s black and white sci-fi classics. So why NOT a satire about Starfleet and the Federation, its allies and enemies, its most famous officers, and its most well-known missions?
After all, in the future, folks like Kirk and Picard and their crews are probably pretty well known, like the star players of the top sports teams are today (assuming you like sports—and one would assume that officers in a future Starfleet would be just as well-versed in the most famous officers and their missions).
Of course, I know there's gonna be people out there who say, "Yeah, but the show is just so inane! Why would anyone want to waste their holodeck time on something so stupid? It's not even that funny!"
Hey, if you personally don't think Lower Decks is funny, that's fine. You do you. I personally think the show is hilarious and brilliant, so please don't assume your opinion is fact. Different people find different things funny.
In fact, comedy comes in all shapes, sizes, genres, and styles….from a classic like Shakespeare's Twelfth Night to the raucous slapstick of the Three Stooges. Comedy can range from the dry subtlety of Monthy Python to the riotously raunchy Benny Hill. American TV sitcoms evolved from I Love Lucy to Dick Van Dyke to All in the Family to Friends to The Office. Heck, at one point in time, television's comedies included (during the same years) Three's Company, Taxi, and M*A*S*H…how's that for variety! From crass comedies like Married with Children to more erudite sitcoms like Frasier, from Saturday Night Live to In Living Color, and from The Flinstones to The Simpsons to Rick and Morty…comedy caters to many different tastes and audiences. So why wouldn't at some folks in Starfleet want to tune in to Lower Decks?
But you wanna hear something mind-blowing? Lower Decks isn't simply a comedy…
Continue reading

"If you don't like ST: LOWER DECKS but still want to ENJOY it, here's what you can do…"