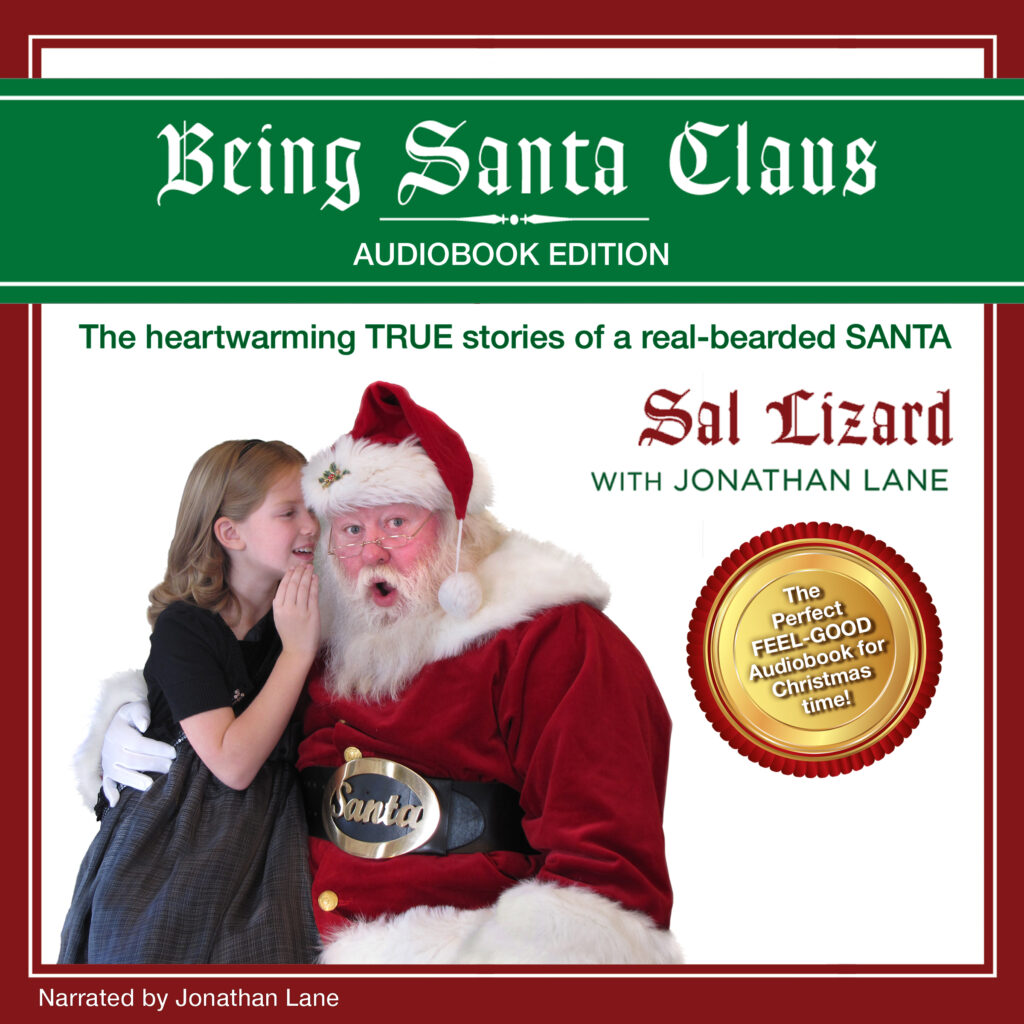 If you'd prefer to skip the blog and just order the audiobook (so that net revenue can go directly to "SANTA" SAL LIZARD and his family), please click here to get to the Amazon webpage. And thank you.
Below you can read more about Santa Sal…
---
Some of my readers might aware that I became a professionally published author (more precisely, co-author) back in 2012. A year earlier, Gotham Books (a division of Penguin Publishing) purchased the rights to an autobiographical memoir of a professional real-bearded Santa by the name of Sal Lizard. Sal spent more than 50 hours on the phone with me—over the course of two and a half years!—telling his amazing, hilarious, and heartwarming Santa stories in astounding detail, and I turned them into a full manuscript. Titled BEING SANTA CLAUS – What I Learned About the True Meaning of Christmas, the hardcover was released the following November, and a paperback version came out in late 2013.
And that was pretty much that.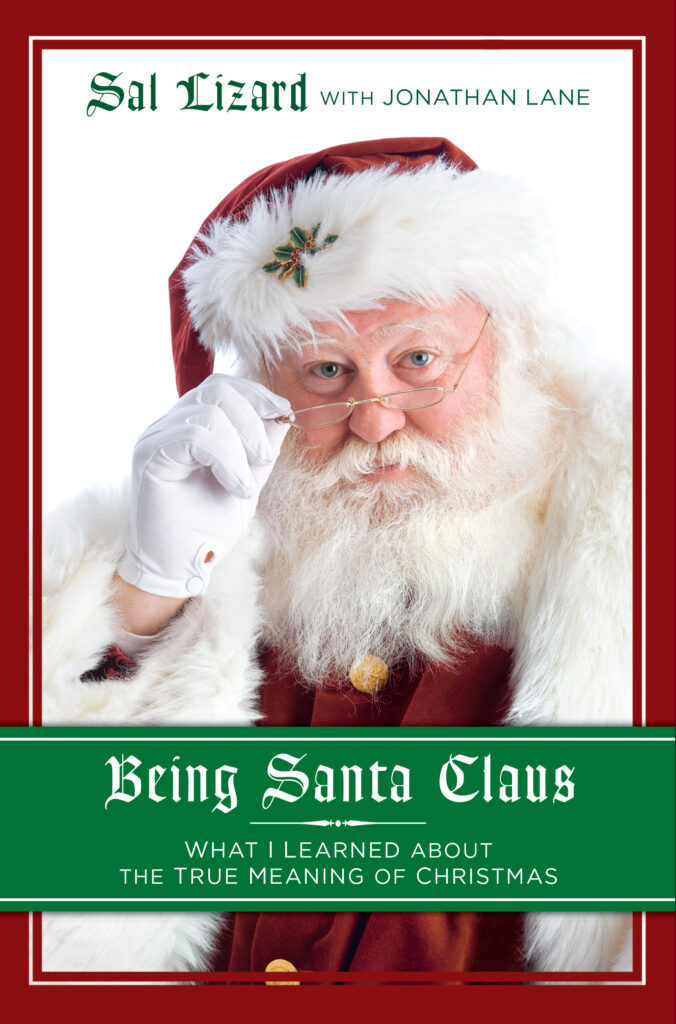 It was cool becoming a published author, and the book was very well-received (4.8-out-of-5 stars on Amazon). In fact, the only complaint we ever got was that the book was too short. And indeed it was! Our editor at Gotham helped us trim an 83,000-word manuscript down to about 79,000 words, which everyone thought was perfect…including the president of of the publishing company. But the managing editor decided to trim it further…all the way down to 47,000 words(!!!), and a lot of wonderful Santa Sal stories got left on the literary cutting room floor. However, they were paying us a ridiculously huge advance, and we had little choice other than to let the managing editor have her way.
A few years later, though, Being Santa Claus was no longer in print, Penguin had shuttered Gotham, and the rights to our book reverted back to Sal and me. It was at that point that I thought about creating a "director's cut" audiobook out of the 79,000-word version that everyone loved.
But how exactly does one go about recording an audiobook?
Good fortune fell upon us when I met the father of one of the kids in my son's school and discovered that he owns a sound studio here in Los Angeles, and he offered me the use of it. For the next few years—which included a frustrating hiatus during the lockdown—I recorded all 35 chapters in a series of reading sessions when my sound engineer, JAE KIM, was available (which wasn't often, as he travels the world doing sound for concert tours and film shoots). But a few months ago, we finally finished!
Continue reading

"Please help SANTA SAL by getting the new audio version of our book BEING SANTA CLAUS…"