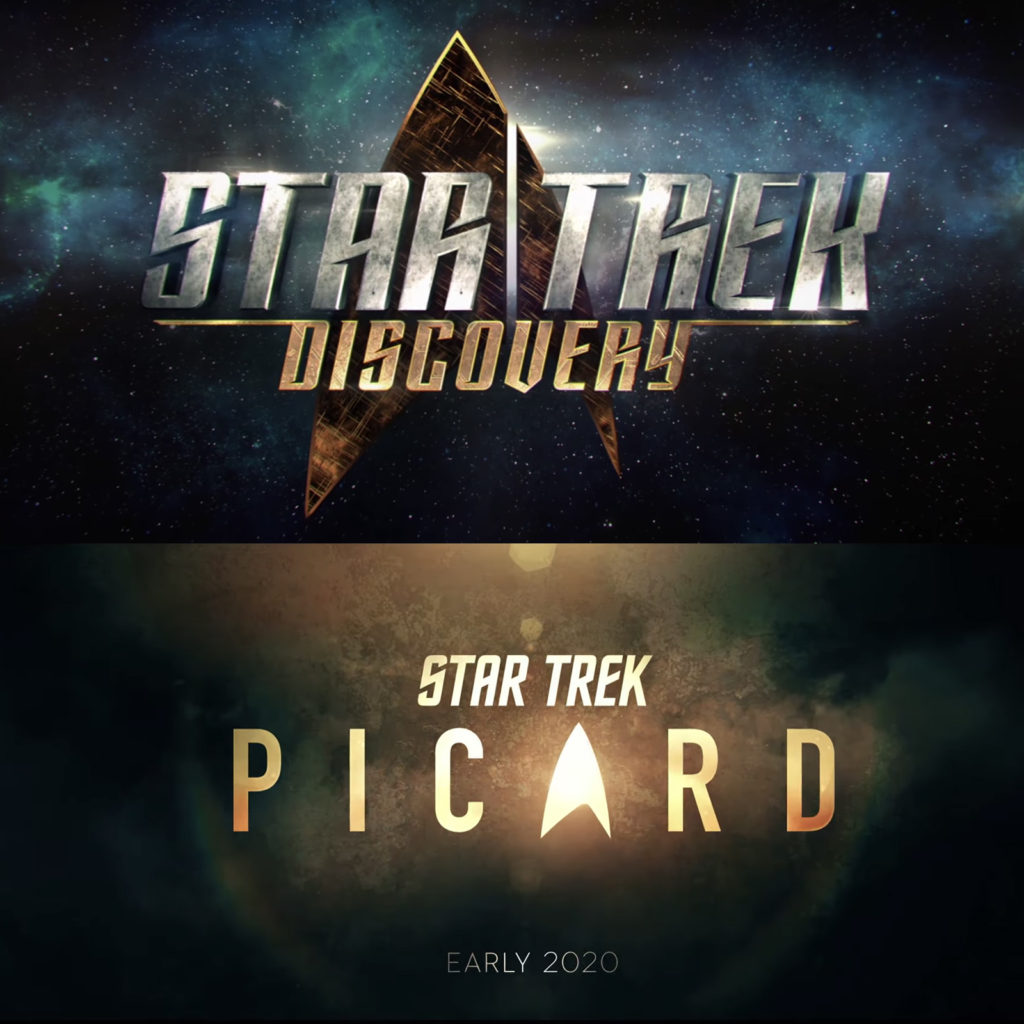 It's hard to believe that it was only three years ago that fan got their first glimpse of the new STAR TREK: DISCOVERY at San Diego Comic Con 2016. And when I say got our first glimpse, I don't mean of the show itself. That wouldn't happen until the following summer. I mean we got our first look at what a disorganized mess CBS was in dealing with the launch of their first-ever Star Trek TV series that would also be the first-ever Trek series to air only on subscription-based services (All Access, SpaceTV, and Netflix).
Let's take a moment to compare the two Star Trek series trailers that premiered at San Diego Comic Con to give fans their first look at the new show. The first debuted in July of 2016…
The Discovery trailer was obviously a rush job. The marketing department knew they needed something to show at Comic Con because that has become THE place to premiere the big sci-fi and related genre movies and shows. But there was nothing ready yet! No footage had been shot because, unbelievably, no actors had yet been cast! The sets and uniforms were still being designed.
Remember that, at the time this trailer was first screened for fans, Discovery was still scheduled to debut in January of 2017…just six months after Comic Con. As a comparison, the new STAR TREK: PICARD series is currently set to premiere in January 2020—just six months after Comic Con. So really, no one (especially CBS) should have been surprised when Discovery ended up launching nine months behind schedule.
Still, desperate to show SOMETHING, the show-runners of Discovery decided to render out a quick CGI animation revealing the look of the new starship. Of course, even the ship wasn't fully designed yet…as you can see from the "rocket" nacelles and the fact that the saucer section was still all one piece. But at least CBS would have something to get the fans excited. (Whether or not it succeeded is still up for debate.)
But what isn't up for debate is how excited Trekkers have been for the last few days after seeing the extended trailer for Star Trek: Picard that debuted this past Saturday at Comic Con…
What a difference three years makes, huh?
Let's take a trip down Memory Lane (no relation to me) and look back at the CBS of 2016 versus 2019 and what has changed for Star Trek in that time…
Continue reading

"SD Comic Con PICARD Trailer 2019 vs SD Comic Con DISCOVERY Trailer 2016 – What has CBS learned…?"