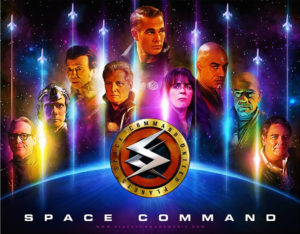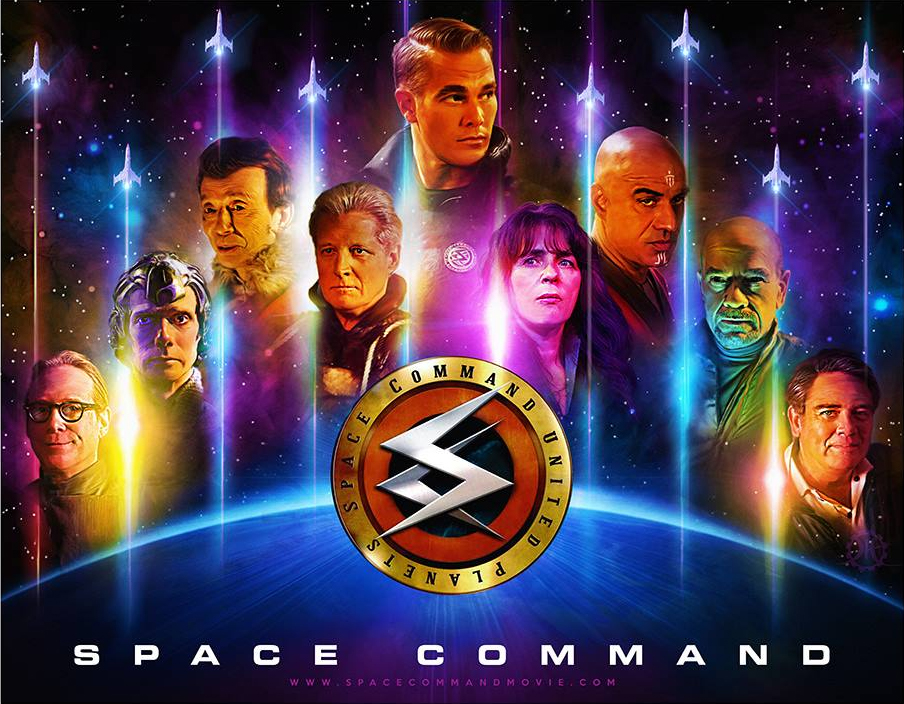 WOW!  Just three days ago, I wrote a blog about two Kickstarter campaigns that each had less than a week left: STALLED TREK (which wraps up early this Thursday morning in the U.S.) and SPACE COMMAND (which ends at 9:06pm Pacific Time on Monday night…tonight!).
At the time I wrote the blog, Space Command had well exceeded its $45,000 goal…insuring they would collect the donations and locking in post-production on Part 3 of their 4-part, two-hour pilot "Redemption."  In fact, by that point, they'd raised $73,581 from 921 donors with four days to go…very impressive!
The hope of writer/director/show-runner MARC SCOTT ZICREE (whose birthday was this past Saturday) was to reach all the way to the $100,000 stretch goal.  This would fund post-production on both Parts 3 and 4, completing the two-hour pilot.
I'll be honest with you: I thought they might get close, but based on needing to increase their total by 35% in just 93 hours, reaching that final stretch goal seemed to be a pretty remote possibility at best.
Not anymore!
The Kickstarter has taken in a staggering $20,000 from nearly THREE HUNDRED new backers in the last 72 hours…leaving them only $6,000 short of their $100,000 stretch goal (as I write this) with just 21 hours to go!  Can't they make it to $100,000?  Possibly even by the time I wake up in seven hours…we shall see!
How did they manage to attract 300 new donors in just three short days?  Those of you trying to fund projects of of your own might want to take note.  During those three days, Space Command managed to get a "shout out" from two other successful crowd-funding campaigns with large donor lists (in the thousands each).  Renegades and The Circuit both issued e-mail updates to their donors—which they do periodically—and mentioned the Space Command Kickstarter.  Since actors from those two projects also appear in Space Command, the shout-out is actually relevant.  (By the way, Renegades' update was a simple one: "September 8th, 2018 – RENEGADES RETURNS…"  Oh, wow!)
Anyway, if you haven't donated to Space Command yet and want to get something in before the deadline, please click here!
And if you still need convincing, listen to this interview I did with Marc Zicree two weeks ago: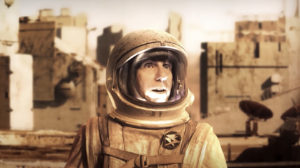 …and/or watch Part 1 of "Redemption":