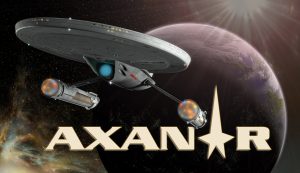 This past Friday, ALEC PETERS published a blog providing the latest "AXANAR Financial Update."  (You can read it here.)  In the blog, Alec explains that Axanar Productions is now serviced by one of Atlanta's largest and most prestigious accounting firms, Frazier and Deeter, and that Axanar Productions owes no taxes currently due to a business loss of more than $150,000 over and above the $1.2 million donated by supporters in 2014 and 2015.  This loss was money put in by Alec Peters personally to cover expenses not covered by contributions.
One would assume that a large and reputable accounting firm would not take on as a client any corporation with obviously shady dealings, potential embezzlement, tax fraud, etc.—and that they would do their due diligence prior to signing up any new client.  So the fact that Frazier and Deeter, which has in the past advised Pinewood Studios where many Marvel movies have been shot in Atlanta, decided to represent Axanar Productions argues against many of the spurious claims of "corruption" by Axanar detractors.
The majority of the numerical specifics of Alec's update were included in a single paragraph:
There were $ 35,103.78 in Axanar expenses in 2017, of which approximately $26,000 was legal expenses left over from the lawsuit.  These were the only legal expenses from the CBS/Paramount lawsuit, as we received over $1M in free legal services from Winston & Strawn.  However, our pro-bono agreement was that we paid all actual expenses which consisted of deposition and expert witness costs.  I personally paid those costs as well as the other costs in 2017 in order to keep the studio and operation going.
While Axanar Productions had attempted to file for 501(c)(3) tax exempt status back in California, those plans were tabled after the move to Lawrenceville, Georgia.  Now, Alec and his advisers are considering starting the process of making OWC Studios into a 501(c)(3) since they're working on an educational program for local high schools and colleges in the Atlanta area that have video and film programs.
In anticipation of that, and in preparation for the upcoming Axacon event from November 2-4 (get your tickets here), Alec and his team are also working to complete the amazing USS Ares bridge set.  There's obviously a LOT going on with Axanar (in addition to ramping up to film the two sequel episodes), and I though this might be a good time to have a little chat with Captain Garth himself, Alec Peters…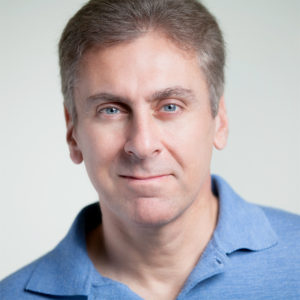 JONATHAN – So now that the donor funds are all gone, why bother issuing financial updates at all?
ALEC – Because it is important that people know how we are managing our finances, who is paying for things, and that when we do go to raise more money, we are doing it in the most transparent and professional way possible.
I am the first to admit we needed to be more buttoned up and have a production accountant when we raised money in 2014 and 2015.  Well, now we have one of the best accounting firms in the Atlanta film market handling Axanar.
And it was important that people know I spent $ 35,000 of my own money last year to pay Axanar bills.  We still have some knuckleheads who think I am living off Axanar donor funds because they don't bother to read anything.
JONATHAN – So no one is giving any money to Axanar or OWC Studios at the moment…other than you, of course?
ALEC – No one is funding Axanar right now except me.  OWC Digital is still sponsoring the studio that bears their name, and they're still very happy with what we're doing both now and going forward.  And we're certainly grateful for their support!
JONATHAN – But don't you still need money to produce the final two Axanar fan films?  Where is that money coming from?
ALEC – Yes, we do!  But until we break down the script and get budgets from each department and decide where we are shooting what, we really don't know how much we need.  We have two big production meetings in conjunction with Axacon when everyone will be here.
JONATHAN – But Axacon is November 2-4, and you start shooting in December/January (according to JG Hertzler in a recent audio interview I did with him).  Can you raise the money you need in that short a span of time?
ALEC – We will see!  I think what we need in order to do so is a good plan.
JONATHAN – A plan for production…or a plan to raise money?
ALEC – Production.
JONATHAN – But you're doing a lot of work on bridge set right now before Axacon.  What specifically are you doing and how much is that costing?
ALEC – Well, we are finishing all the console panels, designing all graphics for all computer screens, choosing flooring, and installing lighting.  Overall it will cost several thousand dollars, which I am paying myself right now.
JONATHAN – And then the bridge is finished?
ALEC – Close.  Good enough for Axacon.
JONATHAN – What will be left still to do?   Tractor beam?  Medical staff?  Torpedoes?  Tuesday?
ALEC – We'll need more lighting.
JONATHAN – What kind of lighting?
ALEC – Everything you need to light a bridge set.
JONATHAN – So which lights are being put in now versus what comes later?
ALEC – Practical lighting now, set lighting later.
JONATHAN – Can you explain to the readers what the difference is?
ALEC – Practical lighting are elements that you would see on an actual starship.  Set lighting would be the lights we use to light the set effectively to film.
JONATHAN – Who is going to do the work finishing up the bridge?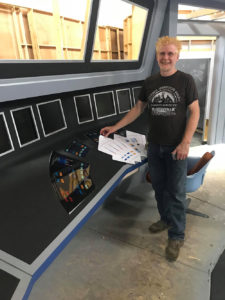 ALEC – There's a whole team of us. Four people in the art department doing graphics, two guys in construction who worked on the upcoming fan film First Frontier doing construction with Dana Wagner, one of our key volunteers, two of us handling floor and three handling electronics and power.  Plus there are another half dozen volunteers doing all sorts of things.
JONATHAN – Does this mean you'll be including some bridge scenes in the Axanar films???
ALEC – Maybe.
JONATHAN – Way to commit, Alec!
ALEC – I'm not trying to be evasive.  Those production meetings we'll be having in six weeks really will solidify a lot of our plans.
JONATHAN – So, will you be able to use the money you make from Axacon to help pay for all this bridge work?
ALEC – Honestly I expect to lose about $5,000 on Axacon.  And that is okay.  But I don't think there is any way we make money.
JONATHAN – You're gonna LOSE five grand on Axacon???
---
Come back tomorrow when we talk about the Axacon schedule, whether or not the final two Axanar fan films have a firm release date yet, coffee shops, moon shots, and Carlos Pedraza.