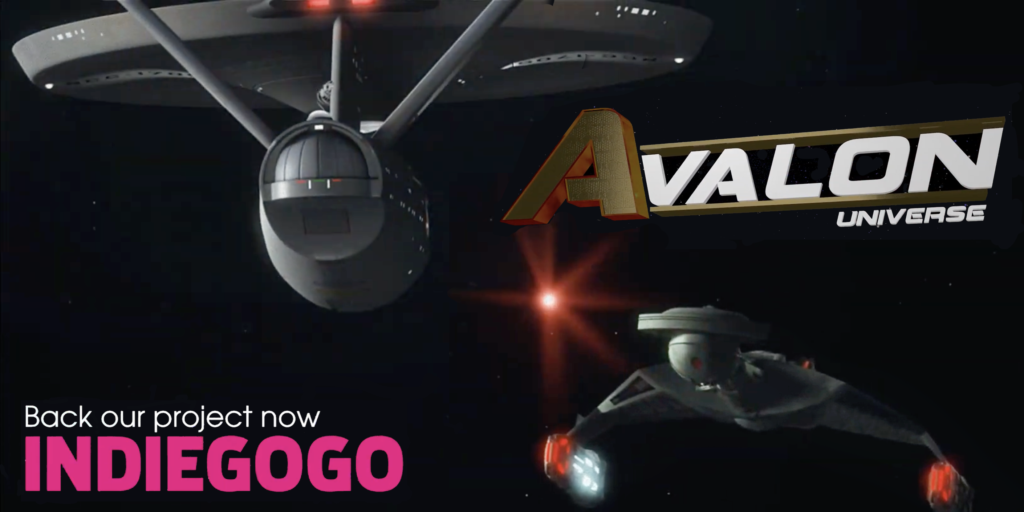 Currently, the Indiegogo campaign for the third AVALON UNIVERSE fan film, "Demons," stands at $5,500 from 86 backers (64% of the way to their $8,500 goal). Actually, there's an additional $500 donation that came in that didn't get recorded (read more about that glitch here), so they're really 70% of the way there!
Last week, show-runners JOSHUA IRWIN and VICTORIA FOX extended their campaign for 8 more days, trying to attract a few extra dollars, if possible. So far, it's worked to get them to where they are, but there's still a way to go. It'd be great to reach their goal, but if that's not possible by Monday, Josh and Victoria are hoping for at least another $500, which will make a really big difference for the production.
So I'm doing my part in sharing the following three videos they've released showing the quality of the visual effects being done by the wizard of speed and time, SAMUEL COCKINGS. These are only pre-visualizations (rough animations to establish motion), but they show what some of the Klingon ships will look like in the Avalon Universe, which is similar to the prime universe but also slightly different in fun and fascinating ways. It gives the producers a bit more creative freedom than fan films that hew more closely to Trek canon usually get with ship and costume design.
Anyway, take a look at these three short videos, because they're really cool…
Excited? Well, the live action scenes are just as well-produced, as Joshua and Victoria are both industry professionals in their "real" lives. You can listen to a great interview I recently did with them here… Jackpot Jill: https://onlinecasinos-australia.com/jackpot-jill-casino.html
$500 in 4 days…and you can help make it happen! Or if you can't, maybe a fan friend of yours can. So please share the link and, if you're feeling generous, help these fan producers make more Star Trek for the rest of us to enjoy…
https://www.indiegogo.com/projects/demons-a-star-trek-fan-film–2