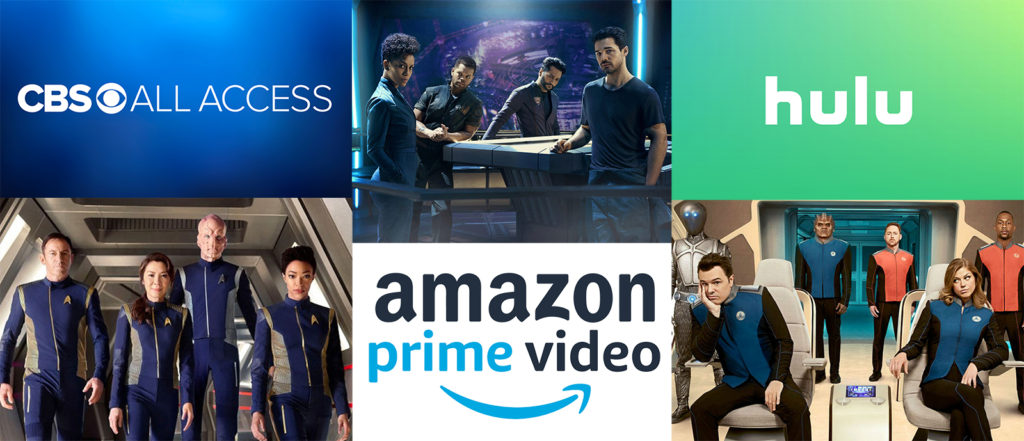 Before I begin, let me explain that the purpose of this unique blog is to bring folks up to speed about what the HECK is going on with all of these new streaming TV services that are suddenly appearing like clowns getting out of a Volkswagen. I'm going to focus mainly on how this is affecting the sci-fi genre of television shows…although the impact is pretty much across the board. Then I want to explain why it's happening so fast, why it's not going away anytime soon, and then speculate on where this is all heading in the future.
I began working on this blog a month ago when Seth MacFarlane announced the The Orville would be moving from the FOX broadcasting network to behind a paywall at Hulu. Since then, I've been researching like crazy! And each time I thought I'd gotten the blog finished, there'd be more "BIG" streaming announcements from folks like NBCUniversal and, just last week, Disney. Eventually, though, I just needed to pull the trigger…knowing that parts of this blog are gonna be old news almost as soon as I hit "Publish."
I do want to apologize if this is a longer blog than usual, but there's just SO much going on, and I want to help you folks process it all like I just managed to do…mostly. Also, I'm going to focus mainly on America only because, once you head internationally, the shows and services all shift around and this poor blog would be six times as long!
Remember when automated teller machines (ATMs) first started being installed at banks? I can't remember if it was still the 1970s or the early 1980s; I only remember that hardly anybody used 'em. Why risk your hard-earned money on a "fallible" computer when you could deal with a competent human being you could talk to?
The same thing happened when e-commerce first appeared. The idea of entering your credit card information onto a website in order to buy something seemed…overwhelming! Was it safe? Would the thing I just ordered even arrive? How long would it take? Why not just go to the store like everyone else, buy something, pay for it, and take it home?
We were so naive back then, weren't we? It just took us a decade or so to get used to the "new normal," and now everything is so much easier, faster, and more convenient.
So is paywall streaming TV the "new normal"?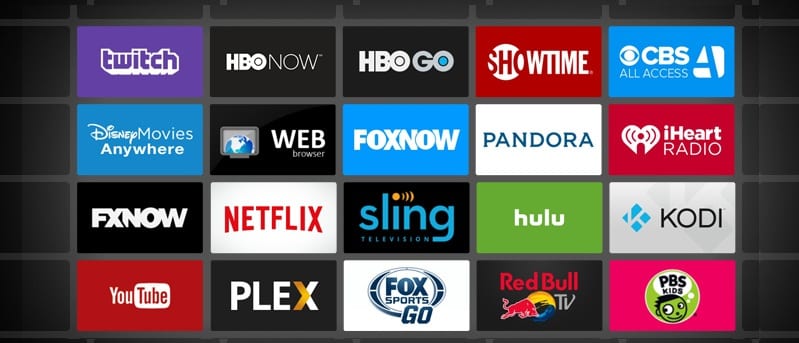 Actually, it appears that the correct term is now OTT (Over The Top) media services and it refers to the streaming video services like Netflix, Hulu, Amazon Prime, CBS All Access, starz encore, and a growing list of others where you pay a monthly subscription for exclusive video content that can be played on your TV, computer, mobile device, or anywhere that has access to the Internet.
The OTT world used to be pretty easy for most of us in America to figure out. We still had cable or satellite TV (like that satellite internet now provides, to name one example) with thousands of channels and all the broadcast networks, 24-hour news, sports, shopping, kids programming, and constant reruns of Friends and Everybody Love Raymond. Maybe you subscribed to HBO or Showtime (or both!), and maybe you added Netflix in order to watch House of Cards and some of the other movies and shows it offered. Sure, Netflix was a little more effort to sign up with, requiring a SmartBox or SmartTV and an additional subscription that you couldn't simply pay to your cable or satellite company, but for millions of subscribers, the extra hassle seemed more than worth it.
Later on, some people added Hulu as another OTT service, and when Amazon bundled their OTT service with free 2-day shipping on anything you ordered online, well, what's another few dollars a month, right?
But then things started getting complicated—to say the least!—and for sci-fi fans, the worst may be yet to come. All of the best shows suddenly seem to be behind a paywall! Don't believe me? Where have the must-see sci-fi shows that everyone is talking about been airing?
Game of Thrones, Westworld – HBO.
Stranger Things, Lost in Space, Black Mirror, Punisher, Daredevil and the rest of the Marvel TV line-up – Netflix.
The Man in the High Castle and the just-launched The Boys – Amazon Prime.
The Handmaid's Tale – Hulu
Sure, AMC is home to The Walking Dead franchise, The Badlands, Preacher, The Terror, and a handful of others. And the CW is DC superhero headquarters with strong shows like Arrow, Flash, Legends, Supergirl (which couldn't survive on CBS' main network), and Black Lightning. There's a few other decent sci-fi shows here and there (and I'm sure I forgot to list your favorite…sorry), but the really good stuff is quickly disappearing from broadcast television.
Now, up until recently, the list of decent sci-fi on broadcast TV was much more, er…expansive. This included The Expanse, SyFy's first truly decent sci-fi offering since the new Battlestar Galactica ended a decade ago. And of course, we can't forget The Orville, Seth MacFarlane's excellent homage to Star Trek (with a dirty jokes thrown in that pretty much no one liked…and they eventually went away).
And then there was Star Trek: Discovery.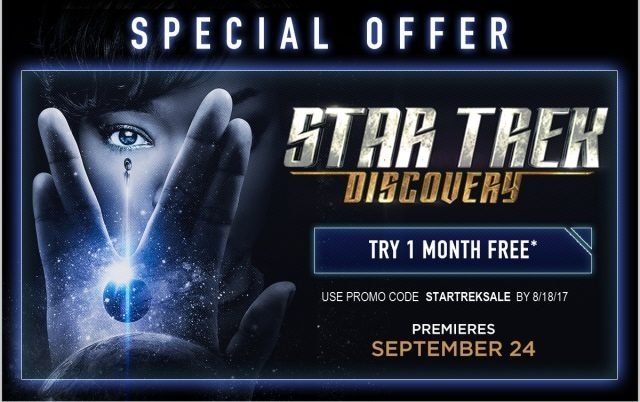 CBS seemed to be trying to have it BOTH ways. They wanted to charge fans a monthly subscription to All Access to watch the first new Trek TV series in a dozen years, but unlike Netflix and all the others, they weren't going to release the 15 episodes of a season all at once to binge-watch over a weekend or two. Instead, the new episodes would come out once a week, forcing fans to subscribe for at least three months at $5.99/month. Yuck! And to add insult to injury, also unlike Netflix and Amazon and Hulu, that $5.99 option INCLUDED commercials! Pay three bucks more, and then you get commercial-free.
Oh, the laughter from the Orville fans who hated CBS and disdained Discovery was deafening! "Nyah, nyah! Our show is better that yours…and we don't even have to pay to see it!" Yeah, um, watch out for karma, guys, because…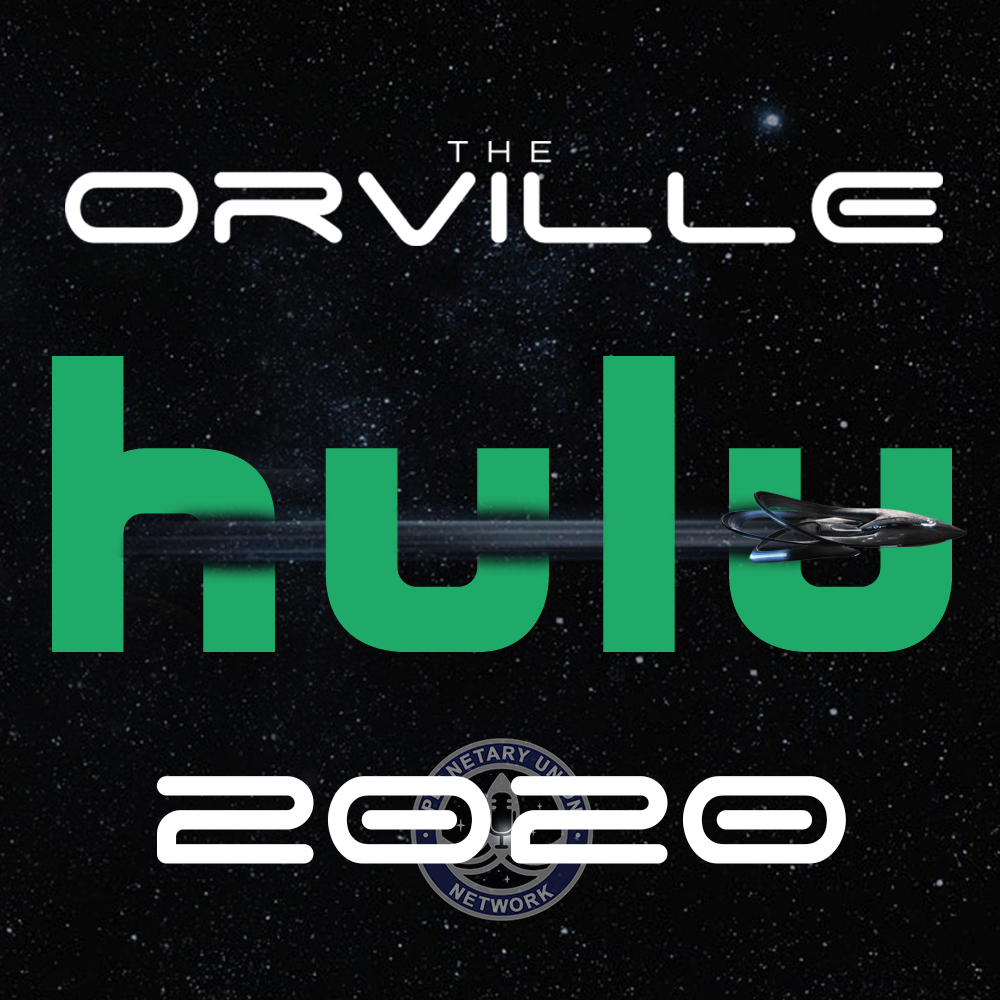 The Orville is no longer going to be free. Disney bought Fox Studios, and the plans are right now to turn the FOX network into all-reality-TV-all-the-time (except Sunday nights where The Simpsons, Family Guy, and Bob's Burgers will be looking for a decent fourth half-hour cartoon show until your grandchildren's grandchildren are in a nursing home). This strategic realignment to the much-cheaper-to-produce reality-TV format led to the cancelation of Gotham, Lucifer, Brooklyn Nine-Nine, and a few other sitcoms.
Now, Gotham was already a dead series walking, slated for a final 13-episode season. But the axe hitting Lucifer was completely unexpected. But with all the carnage, The Orville actually got renewed for a third season. We just all assumed it would be on the regular FOX network. But at San Diego Comic Con in July, it was announced that The Orville would be moving to Hulu (also majority owned by the Walt Disney Company) and now available only by subscription. Suddenly, the "Nyah, nyah!" was coming from the Discovery side of the Facebook flame-wars.
But The Orville wasn't the only FOX show to find its future behind an OTT pay-wall. Although Brooklyn Nine-Nine was picked up by NBC for a sixth season, remaining a "free" show (technically, we pay for satellite and cable, so nothing's really "free" anymore), Lucifer was unexpectedly saved from cancelation hell by none other than Netflix, ordering a 10-episode fourth season.
And remember I mentioned The Expanse earlier? It was one of the best shows on television (sci-fi or otherwise!), but apparently everybody EXCEPT SyFy got the memo because they canceled it after three seasons! But then a grass-roots effort by fans convinced Jeff Bezos and Amazon to pick up The Expanse for a fourth season, which will premiere this December. And just a couple of weeks ago, Amazon announced that there will be a FIFTH season of The Expanse, as well.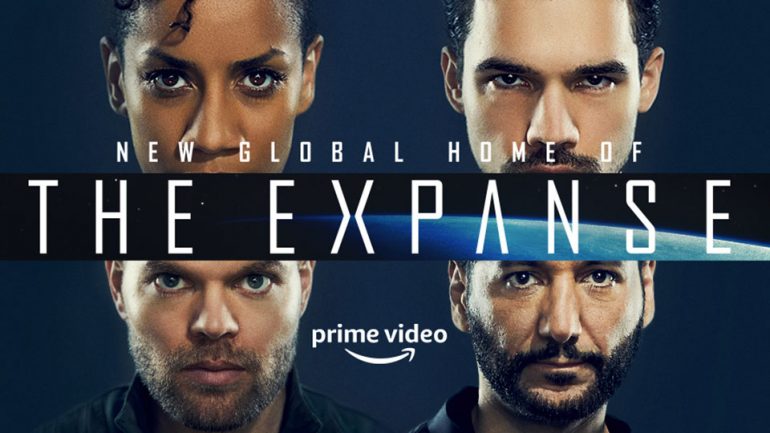 So let's stop for a moment and do a sci-fi census of what subscription services I now have to subscribe to…
Netflix for Stranger Things, Lost In Space, Black Mirror, and probably a bunch of other amazing shows. Netflix, our love is eternal.
Amazon Prime for The Expanse, The Man in High Castle, maybe The Boys (haven't checked it out yet but I hear it's amazing), and because my wife and I are hooked on it, The Marvelous Mrs. Maisel (not to be missed, folks!).
Hulu for The Orville and The Handmaid's Tale.
All Access for Star Trek: Picard and (maybe) Discovery…and later for the other Star Trek series if they don't suck.
HBO for any Game of Thrones sequels, Westworld, and (likely) Watchmen.
Is YOUR head spinning yet? Mine is! That's FOUR different subscriptions in addition to my DirecTV satellite service. And with this many shows to watch, will I even have time in my life to eat, sleep, and breathe?
But wait, there's more!!!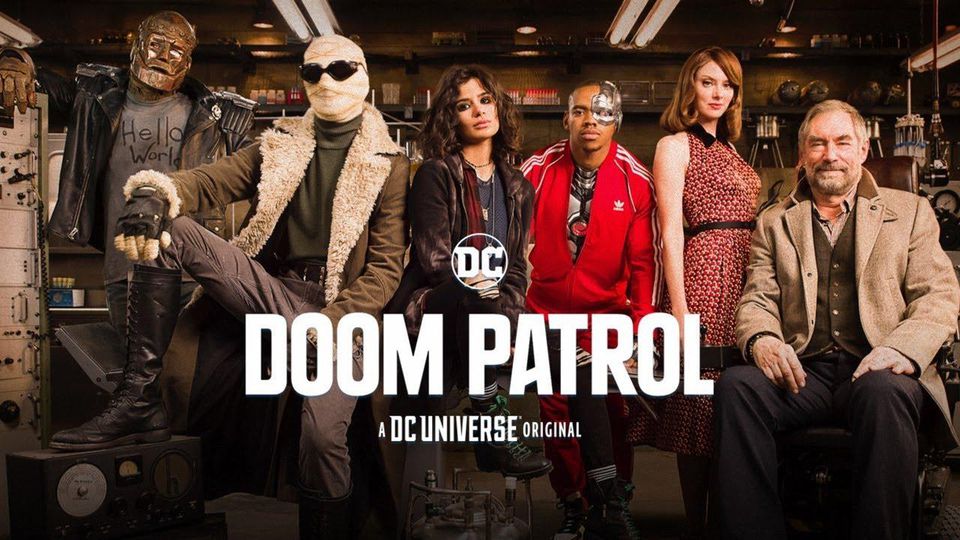 I watched the first episode of Doom Patrol as a free preview and LOVED it…possibly the best-done superhero TV series ever! Where can you find Doom Patrol? An OTT service called DC Universe. They've got lots of DC sSuperhero content, including new live action series Titans and Swamp Thing (which was just canceled after one episode…just two days after I wrote this sentence…ARGH!!!!).
I haven't subscribed to DC Universe because…well…TOO MUCH ALREADY!!!!
But wait, there's even more!
I haven't even mentioned Disney+ yet, have I? That's the 5 million pound gorilla about to take over OTT. Coming on November 12 will be every Disney movie, every Pixar movie, every Marvel movie, every Star Wars movie…and new series for all of the above franchises!!! All in one place. As a sci-fi fan, how can we all not subscribe to that??? Disney announced that it will only be available in a few countries to begin with (North America, European countries, the usual) and then will roll out globally over time. If you can't wait for Disney+ to get to your country then you can use a disney plus vpn to watch Disney movies to your heart's content!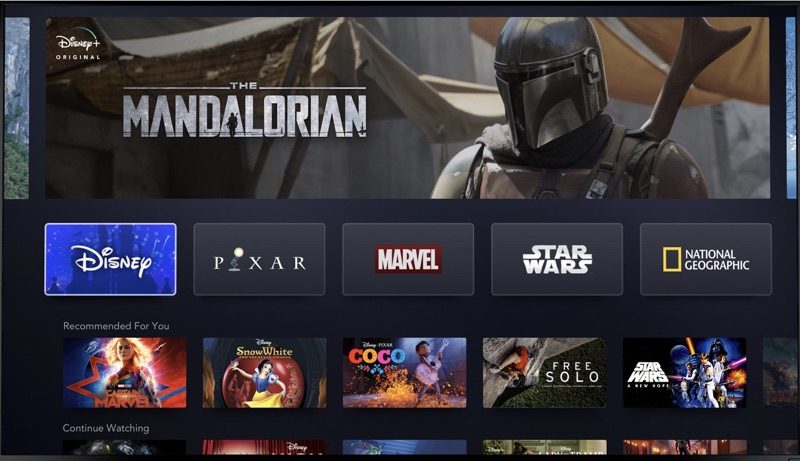 And to make that service even more enticing, Disney just announced last week that they are going to bundle a non-commercial-free Disney+ and Hulu and ESPN+ for just $12.99/month…about the same as Netflix. Now, I don't really give a mouse's tush about ESPN+, but bundling Disney+ and Hulu seems like a no-brainer.
Oh, did I mention HBO Max? It's not just HBO or HBO GO (the OTT for HBO). HBO has teamed with WarnerMedia Entertainment Networks (TNT, TBS, truTV), Adult Swim, Boomerang, CNN, Cartoon Network, The CW, Crunchyroll, DC Entertainment, Looney Tunes, New Line Cinema, Rooster Teeth, Turner Classic Movies and Warner Bros. Got all that? WANT all that? It's gonna have about 10,000 hours of content at launch, including new series AND Doom Patrol.
Wait, I thought Doom Patrol is on DC Universe.
It is. But DC is owned by Warner and Warner is a content partner for HBO Max so Doom Patrol gets to be on both. The only major Warner Bros. movie franchise you won't see on HBO Max is Harry Potter because that's still licensed to Universal though 2025 and…
STOP THE INSANITY!!!!!! PLEASE!!!! It's…hurting…my…brain…!
Oh, wait, did I just say Universal? I forgot NBCUniversal! They just announced a new OTT streaming service coming next April, still unnamed, that be be the home of every NBC show being rerun (just like All Access is for CBS shows). That includes The Office, which used to be one of the most popular streams on Netflix, but NBC didn't renew that license in order to have that show back all to themselves!
RERUNS???? WHO HAS TIME FOR FRIGGIN' RERUNS????
---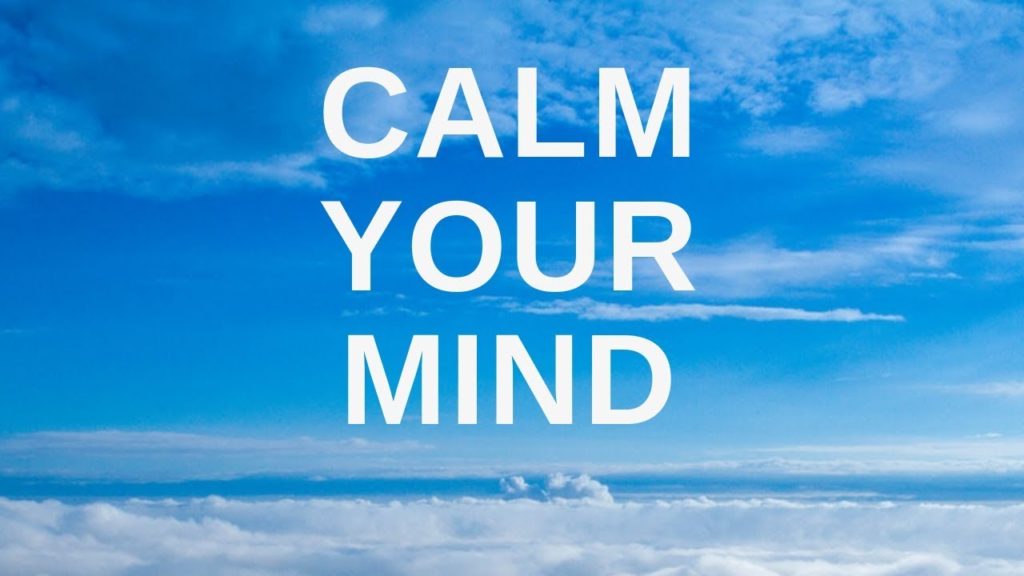 Okay, breathe, Jonathan, just breathe. We've gotten through the hardest part of this blog: reality. Now let's calmly look into our crystal ball at…the future!
Aw jeez, if I knew what was gonna happen in the future, every OTT service would be paying me millions of dollars—because the world of streaming services is potentially worth TENS OF BILLIONS OF DOLLARS right now…and even more in the future! And that, my friends, is why all of this madness is not going away anytime soon…if ever!!!
I'll be honest with you. When CBS first put Star Trek behind a paywall, I prayed at night for All Access to fall flat on its $5.99/month-with-commercials face. And while their numbers are still minuscule next to Netflix (over 40 million accounts streamed Stranger Things 3 in the first four days after it premiered while All Access is still trying to top 5 million subscribers total), the fact is, there is still solid growth for CBS…and streaming is a cash cow. MOO!!!
While broadcast gets its money from advertising, All Access gets money from both advertising AND direct subscriptions. Assuming 5 million subscribers are paying 6 bucks each even for just four months out of each year, that's $120 million in direct revenue! And CBS is still building up a subscriber base. Imagine what happens when they reach 10 million subscribers or 20 million. Can you say "printing money"?

That's why The Orville has been moved from FOX to Hulu…and why Amazon picked up The Expanse after Syfy canceled it. The people who watch sci-fi are, by and large, more likely to be adopters of technology and also loyal enough to follow a show even if it leads them to a paywall.
Also, because sci-fi shows are typically more expensive to produce, they "live better lives" on OTT than on broadcast TV. By this, I mean that most broadcast shows need to produce 20 to 26 episodes per season. That's what Star Trek used to do back when Paramount produced it. But Orville's two seasons on FOX each ran only 13 (actually 12 and 14) episodes. Discovery's two seasons were 15 and 14 episodes, respectively, and season one of Star Trek: Picard will apparently run for 10 episodes. The Expanse ran 10 episodes in season one followed by 13 episodes in the next two seasons, and season four will have 10 again.
While those numbers of episodes are typically "too short a season" for broadcast TV, they are perfect for OTT, especially if all episodes drop at once and can be binge-watched over a weekend. Fans actually love that, and it's becoming the new normal. Meanwhile, budgets for just 10 or 13 episodes (or even as few as 6 or 8) are much more manageable than budgets for 20 or 26 episodes!
---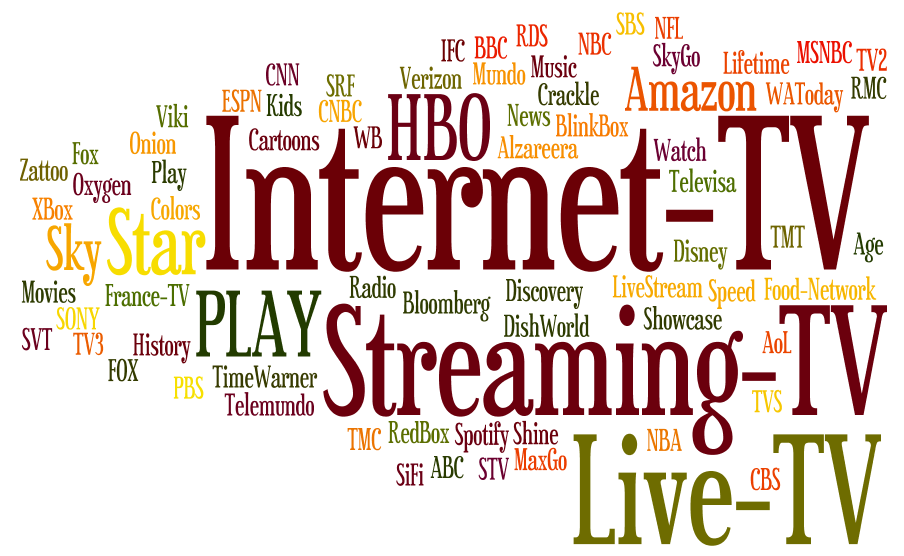 All of this is to say that sci-fi on OTT is probably here to stay, folks…just like ATMs and eCommerce. Get used to it. Netflix just spent $12 billion (yes, with a "B") on creating original content in 2018 and is upping that number in 2019…so they don't have to worry about companies like Disney and NBCUniverse pulling their licenses for movies like The Lion King and shows like The Office, leaving Netflix with nothing competitive. Netflix is sparing no expense to stay at number 1, and Disney+ definitely wants to steal that spot. So does Amazon Prime, Apple TV+, and a host of others.
But the question is: will you end up having to juggle a dozen or more different OTT subscriptions each month just to see all of the best shows that everyone is talking about? As I said, I can't predict the future, but I suspect (hope, pray!) that the dog finally starts wagging the tail again at some point rather than vice-versa…meaning that the marketplace starts determining content again rather than the content determining the marketplace.
Put another way, right now it's a gold rush, with everyone and their subsidiaries and their networks and their studios and majority and minority corporate partnerships trying stake a claim. Some veins will come up golden while others will just require more money to be poured down the empty mineshaft.
I suspect that, eventually, the big fish will start eating the little fish. You can already see the first taste of this with Warner mirroring Doom Patrol on both DC Universe and HBO Max because they know it's a winner series. But what winners will NBCUniversal have besides The Office? Will their service quickly wither and die? And how about everyone else trying to squeeze onto this crowded dance floor: SlingTV, Philo, FuboTV, YouTubeTV, and others?
I just don't know. None of us does.
My hope is that we will eventually see some kind of consolidation. Maybe HBO Max will absorb DC Universe. Perhaps Disney will eventually merge Disney+ and Hulu in some way. And there's currently speculation that AppleTV will somehow aggregate all of this disparate content—where every show is currently living in a different "silo"—back into a single access point…something we used to have to begin with before we began cutting the cord with cable and Satellite providers. Wouldn't THAT be ironic if all of this just brought us full circle!? Maybe you might be very interested in some of the statistics you can read overviewing this source here or similar pages that have compiled data regarding cable TV usage, compared to the viewing of streaming services such as Hulu and others. Maybe you might see something in the stats that leaves you with the conclusion that in the future, all of this could in fact come around full circle and urge us to have (or even need) a single access point. What would you rather? As there could be a disparity in what consumers want from their entertainment sources.
Right now, it's all in the experimental phase, and the madness shows no signs of stopping. And the reason isn't just revenue. Convergence Research estimates that, by the end of this year, nearly 1 in 3 American households will have "cut the cord" and no longer subscribe to a cable, satellite, or telco provider. At the end of 2017, it was only 1 in 4. So while subscriptions to OTT services are growing, traditional television is slowly but steadily on a downslide. Which elevator would you rather be on?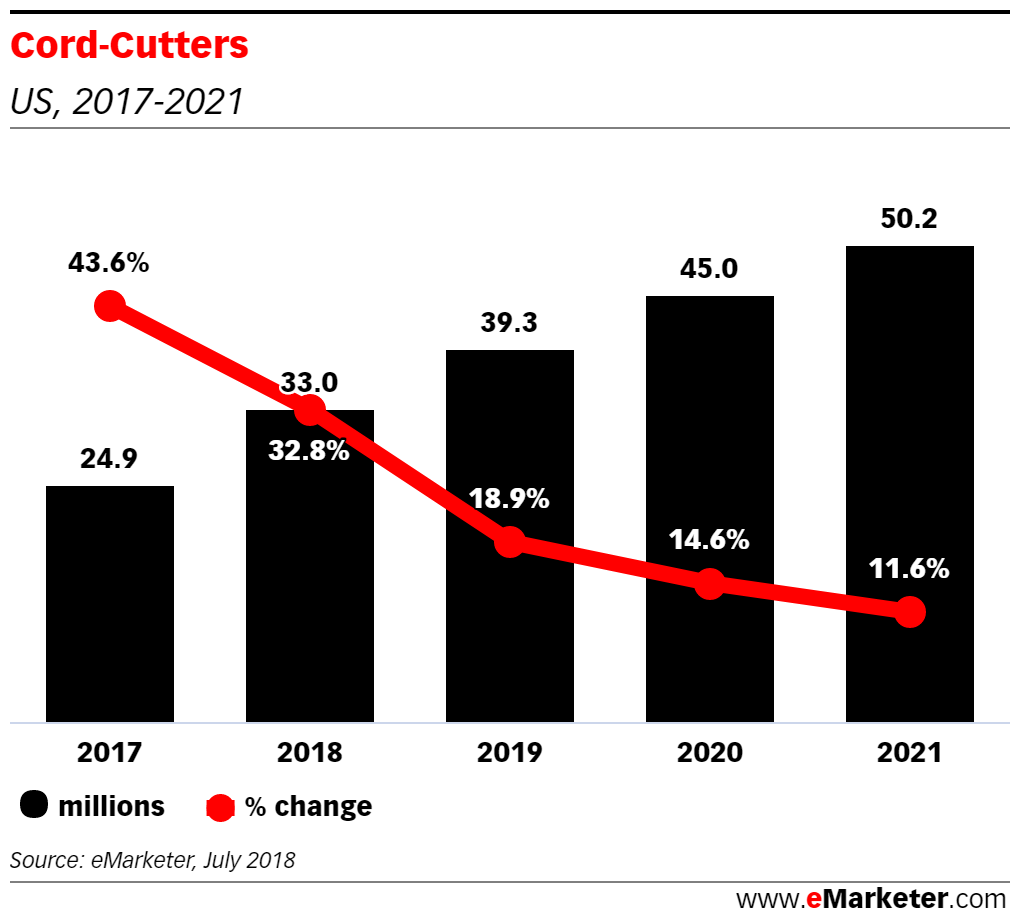 This doesn't mean that cable and satellite TV will be going the way of the dinosaur anytime soon. But the writing is certainly on the wall…and OTT is the inevitable future, folks…at least in these five minutes.
So if you're frustrated by all the really good sci-fi and genre shows migrating behind paywalls and scattering across multiple different services, I'm sorry to tell you that, yes, this is the "new normal."
Welcome to the future. The revolution will be televised…you'll just have to pay a monthly fee to watch it.
---
Author's note – In this article, I purposefully did NOT mention the elephant in the living room: video piracy. There are three reasons for this:
I do not condone such illegal activity.
The article was long enough already.
It's not clear that piracy is going to be much of a factor, at least not in the near future. It seems that most people are inherently honest…or perhaps just too lazy to go through the hassle of pirating videos.
Oh, I am certain many, many people do pirate videos, just as they pirate songs. But this has, by no means, crippled the music industry. In fact, purchases of songs and subscriptions to music services remain quite robust. And I suspect the same will be true with OTT streaming TV services for a while yet. The revenue estimates are still in the tens of billions per year despite the existence of pirating services. So my guess is that the big corporations consider piracy an unavoidable speed bump on what is otherwise a well-paved highway to unimaginable revenue. We shall see…
---
LATE BREAKING UPDATE – Remember when I said the news comes at a frantic pace these days? Well, just hours after I published this blog, the announced merger of CBS and Viacom (reuniting the television and movie ownership rights to Star Trek under one roof for the first time in over a decade) became official. What this means for Star Trek isn't quite clear yet. But what is clear is this statement from the heads of the new ViacomCBS that this merger will "…accelerate CBS and Viacom's ability to deliver an array of compelling content to important and diverse audiences across both traditional and emerging platforms around the world." Emerging platforms…yeah, OTT is here to stay (at least for now).