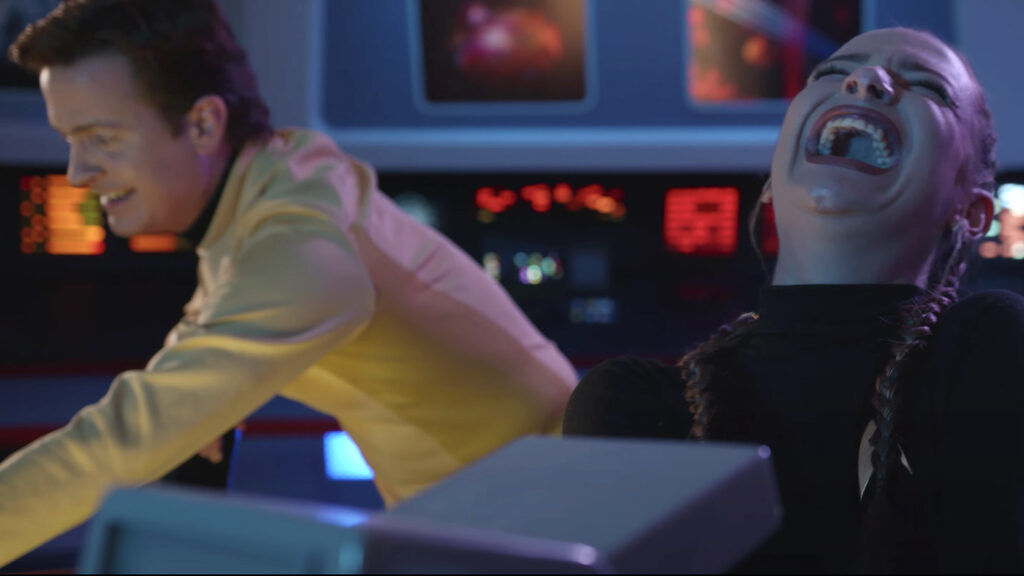 Welcome to day three of "Jonathan-is-talking-about-nothing-other-than-THE-AVALON-UNIVERSE-all-week" week!
Actually, I hadn't planned on blogging about Avalon each day, but so far, there's been at least one newsworthy thing every 24 hours. On Monday, of course, it was the launch of a week-long promotion during which every dollar donated to the current Avalon GoFundMe campaign is being matched by super-supporter RAY MYERS (up to $3,000). Then yesterday, I was shocked and amazed that a whopping $2,135 had been donated just in the first day alone—which doubles to $4,270…all on day one!
Day two wasn't quite as explosive, but nevertheless, a solid $675 more was raised, doubling to an impressive $1,350 to help fund the production of three (possibly four!) new Avalon Universe fan films. At this point, their grand total raised now stands at $11,132 (including matched dollars), and that's 55.5% of their $20,000 goal. Can they reach that ambitious number this week? I suppose we'll find out in five more days!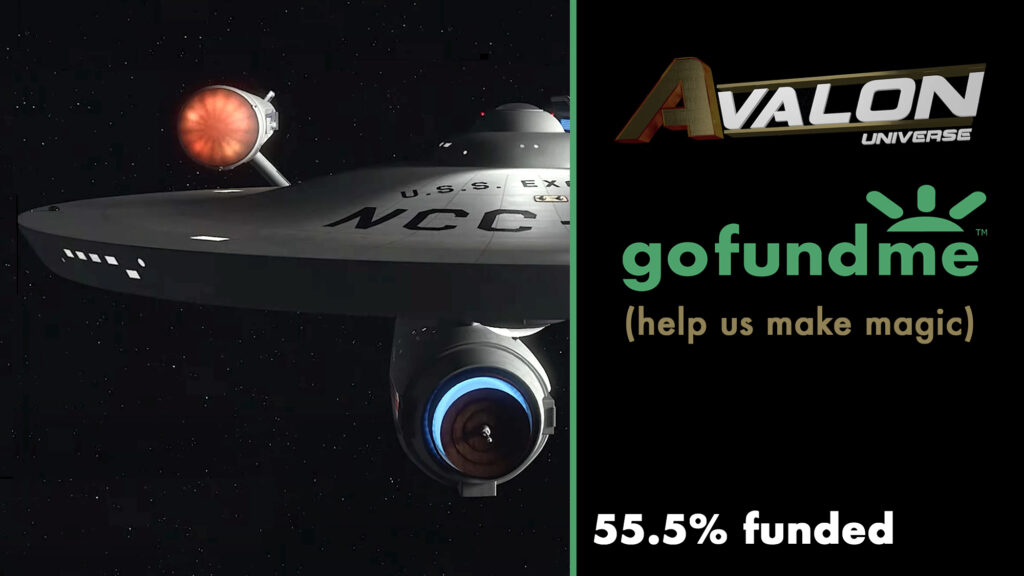 In the meantime, to keep things fresh and interesting, showrunner JOSHUA IRWIN has listened to requests from fans and supporters both on YouTube and Facebook to provide even more fun Avalon bloopers. So he has expanded the blooper reel from Monday that announced this week's donation-dollar-match promotion, and this new one has even MORE fun moments with the cast and crew…
(For those of you born after the awesome 80s, that background song is "It's in the Way that You Use It" by ERIC CLAPTON from 1986, originally written as part of the soundtrack to the film The Color of Money, starring PAUL NEWMAN and TOM CRUISE and directed by MARTIN SCORSESE.)
For me—and I think for many fans in our community—those outtakes are part of the reason why we love this sub-sub-sub genre niche of ours. It's all about the FUN! Yeah, we like our fan films and playing in the Star Trek sandbox, but if we're not enjoying the filmmaking process at least a little, why bother going through all the hassle?
So the Avalon Universe folks, who are such a wonderful group of people, show us all how enjoyable making fan films can be, and what a wonderful bonding experience it can be among old friends AND new friends. Granted, it can also be a lot of hard work, frustrating at times, frantic at other times, and sometimes downright exhausting, but if you can keep a smile on your face through all the long hours and have a good time, that just makes the finished product all the sweeter.
And if you want to see more of those finished products from these great people, please consider making a donation to the Avalon GoFundMe campaign at this link…