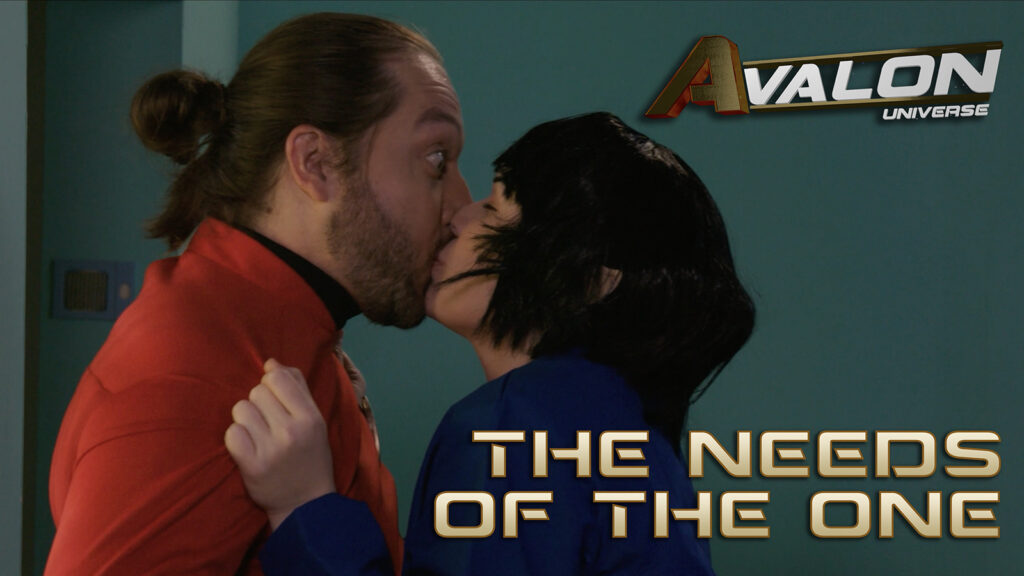 The AVALON UNIVERSE is a very unique Star Trek fan series. Some viewers see the uniforms and mistakenly think these stories take place in the Kelvin timeline. They don't. But they don't take place in the Prime timeline either. The Avalon Universe has its own continuity and mythos. Yes, many (not all) of the uniforms are from JJ Trek, but the sets are all straight TOS (shot at both WARP 66 STUDIOS in northern Arkansas and NEUTRAL ZONE STUDIOS in Kingsland, GA). And the U.S.S. Excalibur looks mostly like TOS but with some intriguing upgrades and refinements.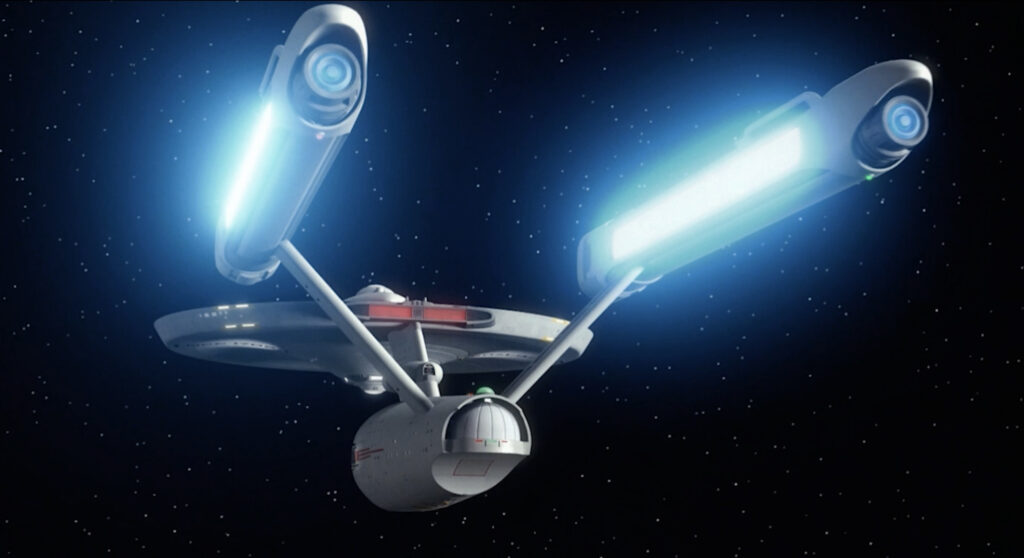 Having your own alternate universe to play around in has given showrunner JOSHUA IRWIN intriguing opportunities to tell stories that retain the heart of Star Trek without being "trapped" by 56 years of canon. It's led to the release of nine superb fan films since 2018 (you can view them all here) with a tenth, THE NEEDS OF THE ONE, debuting this Thursday at 7pm Central Time.
In anticipation of that premiere, earlier today Josh posted a 60-second trailer for the new episode…
I asked Josh what fans can expect from this latest film (beyond what's shown in the trailer)…
"We're going to get to know more characters on the Excalibur, all while following Commander Allenby's journey. She's just become first officer, and Commodore Jakande is giving her a chance to prove herself under really difficult circumstances. But that's what commanding a starship is all about, right? How she handles the challenges in this film will take her out of her comfort zone. ALEXANDRA REXFORD, who just joined our cast, has added so many incredible layers to this wonderful character. Fans are definitely going to want to see more of Alex in future films."
Josh also discussed another new addition to the cast, CORA WILSON…
"Speaking of characters fans are going to want to see again, Cora just knocks it out of the park as Nurse T'Prin! She was originally going to be just a one-off character for this specific story of a Vulcan female going through pon farr and watching what it does to her both physically and emotionally. Playing a Vulcan is challenging enough, but playing one trying to maintain control and failing is really hard. LEONARD NIMOY did it the best, of course, but Cora's performance is amazing. I can't wait for people to see it!
"Anyway, now that this episode is completed, I can't imagine not revisiting this character in a future story or two, and I suspect the fans will want to see her again, as well."
I then asked the question that I'm sure a lot of people are thinking: Why release a trailer just three and a half days before the premiere? Isn't that a little late…?
"I wanted to finish the film before I made the trailer, and I just wrapped everything up on Sunday night. I've spent a lot of time and effort getting this release as perfect as I can, with help during post-production from an amazing score by ADAM MULLEN—seriously, the man is a musical genius!—and of course, SAM COCKINGS, who always creates the most jaw-dropping VFX. We have an awesome CGI model of the Excalibur, and the shots in this film are just so beautiful.
"Meanwhile, I've been cutting and editing and fixing so many things in post-production over the past few months. For example, we shot a major sequence at a local martial arts gym here in Bentonville, and there were all of these electrical sockets on the walls in the background. Starships don't have 20st century wall outlets, of course. And while I probably could have just left them in and said, 'Oh, they have electrical outlets on Avalon starships…' I just started obsessing over it. So I ended up going frame-by-frame, erasing every wall socket one at a time. It took me about 40-50 hours total over the course of weeks working during nights and weekends.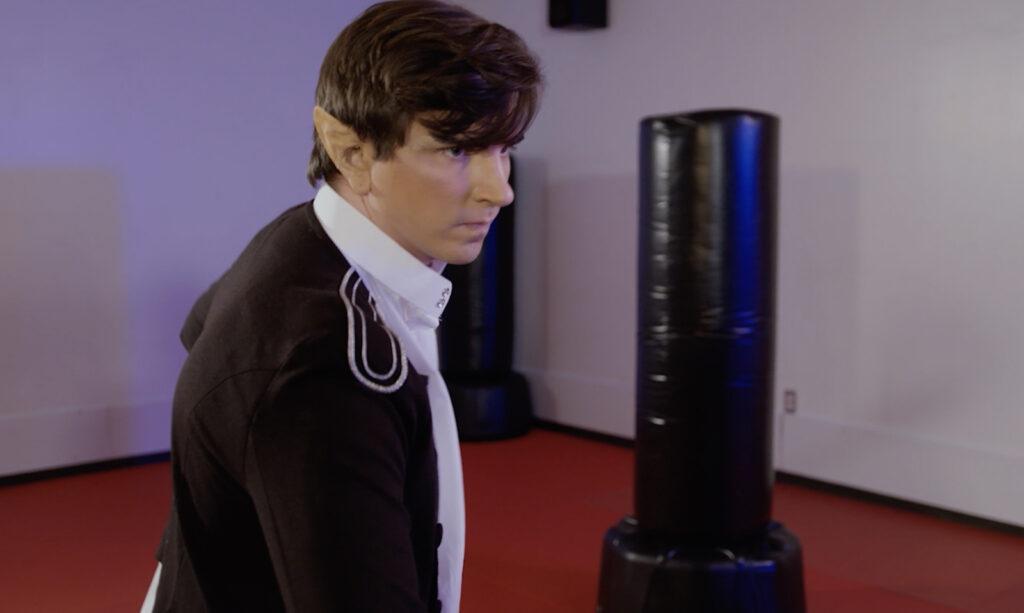 "Anyway, although I had posted teaser photos and a release date, I wanted to build momentum and anticipation leading into the film's release. I thought a trailer the Monday before would be the best bet, and so far, nearly all of the comments posted to YouTube have been very positive."
Finally, I asked Josh what was coming up next after The Needs of the One…
"We've completed principal photography on a shorter film that will be released later on this year called KNIGHTS OF THE VOID, which focuses on TYLER DUNNIVAN's character of Captain Derek Masson and VICTORIA ARCHER as engineer Jamie Archer. That keeps their story moving forward.
"But The Needs of the One directly sets up up the events of a bigger film that will soon go into production: CRISIS ON INFINITE EXCALIBURS. That one will be a major undertaking, and we'll be launching a new crowd-funding campaign on Indiegogo that will coincide with the premiere of The Needs of the One. It's going to be a busy week!"