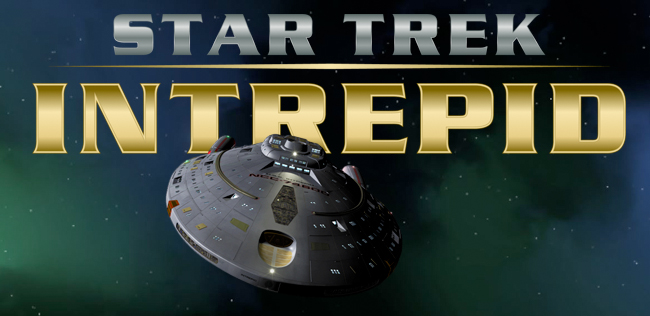 If you hear the words "Star Trek" and "Scotland," chances are you'll immediately think of Chief Engineer Montgomery Scott. But do you think of NICK COOK and the cast and crew of the STAR TREK: INTREPID fan series? You should…because Intrepid is currently the longest-running Star Trek fan series still in active production (and there's no end in sight).
Even though their first episode didn't premiere until 2007, production actually began way back in 2003—before there was YouTube!—and you could count the total number of Trek fan series on one hand (well, maybe you'd need a couple of fingers from your second hand, too).
Since then, Intrepid has released twelve fan films PLUS an additional three crossover fan films with STAR TREK: HIDDEN FRONTIER…and has also had its characters make cameos in three (soon to be four) additional fan series.
A resident of the city of Dundee on the eastern coast of Scotland, Nick Cook is the unstoppable force behind Star Trek: Intrepid (now simply "Intrepid," as the fan film guidelines no longer allow the use of the words "Star Trek" in a fan film's title). Nick is well known in the fan film community and generally considered one of the nicest guys out there…and I heartily agree!
I recently shared a trip down Memory Lane (no relation to yours truly) with Nick to look back at the full 15-plus-year history of this much-respected fan series from his perspective. We started with the very early years…
Continue reading

"The history of STAR TREK: INTREPID (interview with NICK COOK, part 1)"