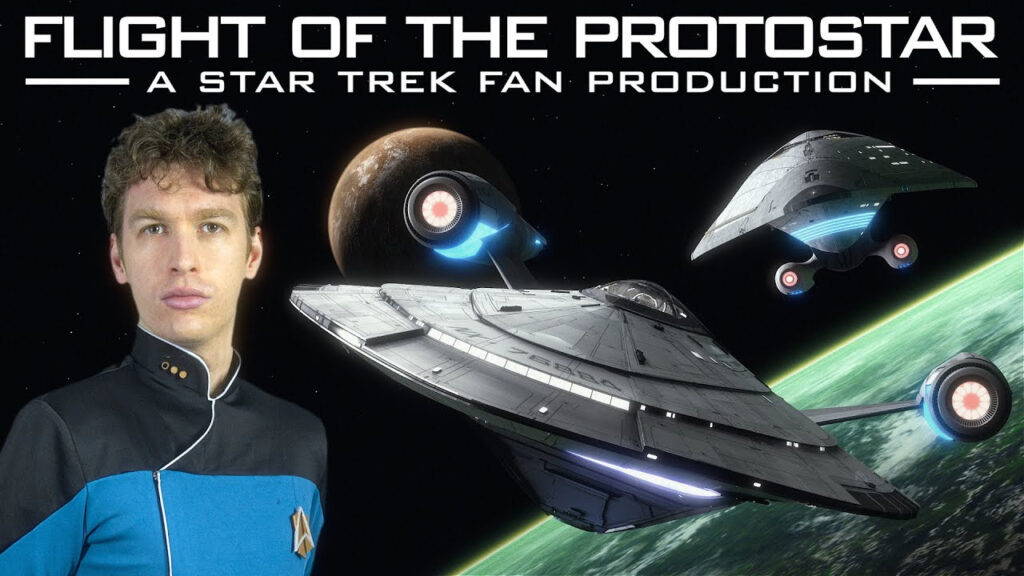 Star Trek fans were shocked this past week when Paramount unexpectedly announced the immediate cancelation of the animated STAR TREK: PRODIGY series prior to the release of any episodes of season 2…and then quickly removed the show entirely from its Paramount+ streaming service.
The announcement included additional details that production of the second season of Prodigy was nearly complete, and that the property would be shopped around by CBS Studios as a 2-season package to other streaming services and networks. And so the reason for taking down the 20 completed episodes from Paramount+ was to make Prodigy a more attractive and valuable commodity for purchase.
And if my grandmother had wheels, she'd be a wagon…
Anyway, Prodigy was always the "great experiment" at Paramount. One of the first and only series to simultaneously debut on a regular broadcast network (Paramount-owned Nickelodeon) as well as streaming on Paramount+, the idea behind Prodigy was to attract a new generation of young Star Trek fans, introducing them to the five-decade-old franchise a little at a time through the eyes of a crew of kids who, themselves, slowly discover what Starfleet is and the fascinating history of the United Federation of Planets.
The plan (hope?) was that these young viewers would get so curious about Star Trek that they would beg their parents to subscribe to Paramount+ so the kids could watch more of the shows. (Someone might have wanted to explain that strategy to everyone who inserted F-bombs into DISCOVERY and PICARD…just sayin'.)
Perhaps ironically, in trying to present a window into Star Trek's long history for new viewers, the creators of Prodigy inadvertently created a fan-favorite series that, more than any of the other CBS-produced new series, hewed much more closely to established canon. Older fans (lime me!) loved the new show.
Apparently, however, the numbers weren't quite as strong when it came to the kids (or else the show wouldn't have been canceled). And can you blame the younglings for not jumping on board after an airing schedule of five weekly episodes, followed by 2 months of nothing, then another five weekly episodes, then 9 months of nothing, followed by ten weekly episodes? Kids tend to have short attention spans to begin with!
Many fans were frustrated and angry—furious actually!—and moved quickly to set up #SaveStarTrekProdigy. Petitions are circulating, memes are meming, and one fan filmmaker rushed to produce the first-ever Star Trek: Prodigy live-action fan film!
SAMUEL COCKINGS, the Brit with Grit and co-host of the TREKYARDS podcast, has been passionately producing a parade of phenomenal fan films with eye-raisingly accurate CGI-generated digital backgrounds and jaw-dropping VFX animations under the banner TREK SHORTS. (You can view those fan films here on this playlist.) This past Friday, after a week of sleepless nights, Sam released FLIGHT OF THE PROTOSTAR, a love-letter to the show and (hopefully) a salient message to the suits at Paramount that there is more support for this series then they might suspect…
Continue reading

"With PRODIGY abruptly canceled, a fan rushes to release the first LIVE-ACTION Prodigy fan film: FLIGHT OF THE PROTOSTAR! (interview with SAM COCKINGS)"