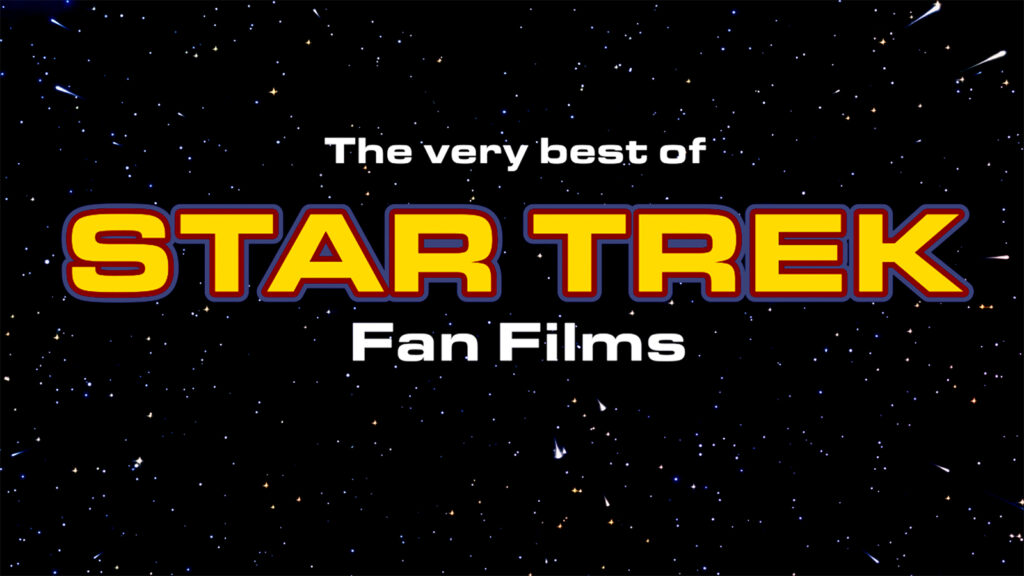 For the past two and a half years, I've been quietly working on a "secret" project for Star Trek fan films. I mean, it wasn't purposefully a secret. I just never bothered to mention it to anybody…
…until now, that is.
The idea behind this 75-minute montage was to collect what I considered to be the "best" scenes and sequences from the many, many, MANY Star Trek fan films that have been released during the last two decades or so.
It wasn't easy choosing!
First of all, what does "the best" even mean??? The best…what? Acting? Directing? Story? Visual Effects? Make-up? Costumes? Sound quality? Music? Editing? Well, yes to all of the above! But few Star Trek fan films actually check ALL of those boxes. So once again, I was left the challenge of deciding what "the best" actually means.
I ultimately created two criteria for inclusion in the video. The clips needed to (in my determination):
Make an average viewer who wasn't really familiar with this sub-sub-sub genre of ours react with something akin to, "Wait, this is a FAN film???"
Leave the person watching the clip wanting to see more of that particular fan film or series.
Once I knew what I was looking for, I needed to do a LOT of looking! That's one of the reasons this project has taken as long as it has to complete. But I did discover something important early on. Really short clips (on the whole) don't work. You need at least a minute or two—and sometimes even three minutes or more—to convey the power and impact of a sequence. Otherwise, you just get disjointed VFX sequences and isolated snippets of dialog that don't really pack much of a punch. You have to give the viewer a chance to get the "flavor" of a sequence and a grasp of what is going on.
Ultimately, I ended up selecting about three dozen clips and sequences from fan films spanning the last decade and a half…for a total run-time of 75 minutes (an average of two minutes per segment). Sadly, I couldn't include content from many of my closest friends in the fan film community. (I didn't want this video to go on forever!) And so I sincerely apologize to anyone who didn't make it into the final selections. It wasn't personal, and I love you all and the wonderful work you and your teams bring to us.
Continue reading

""The very BEST of Star Trek FAN FILMS" is now available for viewing!"