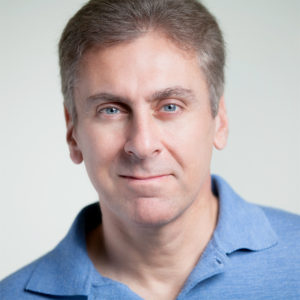 In Part 1 of my interview with AXANAR executive producer ALEC PETERS, we covered the past and the present. We discussed what led up to the copyright infringement lawsuit from CBS and Paramount, what happened during the 13 months the lawsuit was progressing toward trial, and what led to the unexpected (to most of us, at least) settlement.
Now it's time to transition toward a look into the future. What exactly is Axanar allowed to do going forward, and what plans are there so far. But first, there was one really important question that I think a lot of people–donors and detractors alike–wanted to know…
---
JONATHAN: Okay, remember when you said I could ask you any question?
ALEC: Oh, boy…
JONATHAN: How much personal blame do you accept for the lawsuit and the delay in producing Axanar?
ALEC: I'm not sure I'd characterize it as blame, but I do accept some responsibility for the lawsuit coming down in the first place. Looking back on it now, I can see where the success of Prelude to Axanar, our crowd-funding campaigns, when combined with some of my comments on social media, brought more scrutiny on us from the studios than for most other fan films, and that put us in the cross-hairs.
JONATHAN: So specifically, what are the terms of the settlement agreement?
ALEC: Unfortunately, I can't share all of that with you. In fact, everything we can share with our donors–like you–and members of our cast and crew were contained in that e-mail that went out on Friday, January 20th.
JONATHAN: Well, there was something major left out of that e-mail that pretty much everyone is wondering about: did you or Axanar Productions have to pay any damages to CBS and Paramount as a result of the settlement?
ALEC: As I said, I can't talk about the settlement beyond what was shared with our donors via email. There is no "official" position on this from Axanar Productions' point of view and, frankly, we can't talk about it.
JONATHAN: Can you at least confirm or deny whether this final settlement was essentially the same one you were offered by the studios back in March?
ALEC: There is a lot of misinformation floating around on the Internet. And claims that the final settlement offer was the same one that CBS offered last March..that's absolutely not true.
There are also claims that we settled because the court had unsealed our financials, which is wrong. Actually, the confusion about Axanar Productions' financials being made public was the result of an oversight. After our counsel contacted the Court about this, our attorneys' understanding was that the Court was NOT going to release any financials. The Court sealed the same information on multiple occasions, and this order was simply because the Court had not noticed certain supporting declarations.
It is not realistic to believe that we did not intend to settle, then that order comes out, and suddenly the settlement talks that we have been having since the outset of the case conclude. The settlement took as long as it did because there were a lot of details to work out.
JONATHAN: So basically, the settlement is you get to make Axanar, but you have to comply completely with the guidelines…
ALEC: Actually, Jonathan, if you look at the e-mail again, that's not it. There are some important differences we were able to share with donors in that correspondence.
For example, you'll see that we're able to use the cast from Prelude to Axanar, which is a departure from the guidelines which specify no actors who have worked previously on Star Trek. We will also be able to meet the commitment we made to backers who wanted DVD/Blu-Ray copies of Axanar…which I know was a concern expressed by a number of backers who contacted us after the donor e-mail went out on the 20th.
So, while this settlement may appear–on the outside–to closely resemble the guidelines for fan films published by CBS and Paramount, there are some slight modifications agreed to by both parties that allow us to get back to work and for the studios to be satisfied we'll stay in line with their expectations for fan film content.
JONATHAN: So, if you can use the cast of Prelude to Axanar, does that mean they'll be coming back?
ALEC: We sure hope so! We've stayed in contact with everyone–with the exception of Tony Todd, who will not be reprising his role of Admiral Ramirez–but until we had reached a settlement with the studios, we couldn't provide any definitive answers to anyone involved with the production. I'm guessing that we probably won't be able to have any substantive discussions with the actors or production crew until after our evaluations and strategy meetings are completed over the next few weeks.
To be fair to everyone, we need to take our time and build a solid plan with all parties, both the professionals who have made Axanar and the donors who have funded it.
JONATHAN: You sound more, well, understated might be the best word, or perhaps conservative (although I know you're politically liberal) right now than the balls-to-the-wall, take-no-prisoners Alec Peters that we've all come to know and either love or loathe–depending on whom you ask. Is all of this newfound carefulness driven by money…or, more precisely, the lack of money?
ALEC: Our financial situation is absolutely a critical factor. But I'm confident that between our plans for Industry Studios, the way we're structuring Axanar Productions, and the support we're receiving from our existing backers, that we'll be okay.
The fact is, we've got a lot going on at Axanar Productions, and it's my job to make sure everyone gets on the same page.
JONATHAN: When you talk about support from backers, does that mean we'll be seeing another Kickstarter on the horizon ('cause I thought the settlement agreement says no more Kickstarters for the Axanar fan film)…?
ALEC: Well, we will be asking donors for their continued support. But we need to make sure our "asks" comply with the terms of our settlement agreement and the guidelines for fan films…assuming we're trying to raise money for a fan film project. But there may be other initiatives undertaken for other projects. After all, I said Axanar Productions has more in its pipeline than just a single Star Trek fan film.
This is all part of why we've submitted our application to make Axanar Productions a 501(c)(3) organization. We want to develop multiple ways of raising money to fund our projects and to support fans who want to tell interesting stories about their favorite characters, places, times, and events.
It's all work-in-progress right now. Talking about it in too much depth would take us into speculation, and that won't help anyone.
JONATHAN: Pardon me for harping on this point, but it's a biggie. If you're asking donors for their "continued support," it sounds like you'll be asking 14,000 fans to give you money (which, as you know, I'm planning to do myself). But isn't that really just another name for "crowd-funding"…and the settlement says no crowd-funding?
ALEC: No. Not at all. In fact, the guidelines for fan films place limits on public crowd funding campaigns, but do not prohibit "private" fundraising, which is direct or private contact with people who will financially support you.
JONATHAN: Ah, yes! John Van Citters' famous "Uncle Alfred" analogy…where you've got a rich uncle who writes you a check for a million dollars. Apparently, CBS and Paramount don't mind a seven-figure fan film as long as one person is writing you a big check instead of tens of thousands of people writing you little checks.
ALEC: The term "crowd-funding" relates to websites that have built online communities of potential patrons who associate there for one reason: to fund projects and causes that interest them. Donors come to you publicly. We're going directly and privately to our donors.
Big difference.
JONATHAN: What if a donor doesn't want to be approached as part of a private fundraising campaign?
ALEC: They can always opt-out of our "Donor Update" emails, and they'll be removed automatically. And they can unsubscribe from our Donor Page on Facebook. But if they want to stay informed (as they are entitled to as a donor), they will receive updates and will receive requests to continue supporting our projects and initiatives.
JONATHAN: Like PBS!
ALEC: Pretty much!
JONATHAN: So I see a lot of questions and statements on my blog (and on Facebook) questioning the way money has been raised and handled by Axanar Productions…
ALEC: Is that a question?
JONATHAN: No. [Laughs.] I might be over the twenty questions I originally had planned, but most interviews take on a life of their own. However, from the original list, I've still got three questions left…
ALEC: Okay.
JONATHAN: So as I was saying, there seem to be people who don't like you personally, Alec, and as a result, have been pretty much cheering for CBS and Paramount to destroy Axanar Productions and you. Now that that outcome is off essentially off the table, they're urging donors to mount a class-action lawsuit or report you to the IRS. Does this concern you?
ALEC: Does it concern me that there are people who have spent the last year of their lives trying to personally hurt me and those around me? Yes. It's very sad and childish.
Look, I'm pretty combative by nature, so I'm sure my refusal to give up when we got sued and my direct approach to confronting those who have been opposing us hasn't helped matters. But I do think it's unfortunate that when most of us are all die-hard Star Trek fans, and Star Trek was founded on a spirit of inclusion, unity, and tolerance, that there has to be so much divisiveness in this community and about this lawsuit. I wish we could have found more common ground. But you can't please everyone.
As for a class-action lawsuit, since there really isn't any cash to grab, and we have complied with both Kickstarter and Indiegogo guidelines, it's unlikely any class action plaintiff's attorney is going to take on such an effort. They're big and expensive, and no attorney is going to waste his time when there are no fees or money to collect at the end.
And the IRS thing is just one more attempt to meddle in someone else's business. Axanar Productions has hired an accountant and a CPA tax accountant – similar to ones from this tax accountant nyc firm – to make sure we're compliant with all tax rules and regulations. Whether our detractors want to believe that or not really isn't my problem.
JONATHAN: Wouldn't all this financial controversy go away if you just opened your books and made them public? And aren't you going to have to do that anyway if Axanar Productions becomes a non-profit organization?
ALEC: That's two questions.
JONATHAN: It's a two-part question. I've still got one more after this!
ALEC: Okay. I'll let it slide. [Laughs.]
First off, we've established our Financial Review Committee to take a look at how the money raised through our crowd-funding campaigns was handled. They will provide a report that will be shared with donors.
In addition to reviewing how money was spent, the committee is also reviewing how money was handled and the systems we have in place for tracking expenses to make sure money is not misspent or goes missing.
And while that report will cover all of the money raised from donors and spent by Axanar Productions, it won't cover everything. Just the funds provided by donors.
Once Axanar Productions becomes a non-profit corporation, we will have to file a Form 990 financial disclosure (like all 501(c)(3) organizations), but that's not like the document that will be provided by the Financial Review Committee. In fact, that may be all the financial information we elect to provide to the public down the road given the problems some people seem intent on making based on the information we've provided in the past in an attempt to be more transparent than any other fan production out there.
JONATHAN: Okay, NOW for the last question!
ALEC: Oh, look a there time! Gotta go! [Laughs.]
JONATHAN: Not so fast, Garth! [Laughs.] As I mentally play Frank Sinatra's My Way in my head, the line "Regrets, I've had a few…" comes to mind. Alec Peters, in all of this long Axanar journey (or should I say "trek"?), is there anything you wish you'd done differently?
ALEC: Oh, hell, yeah! Lots!!! But that is what life is about: learning, improving and doing better the next time.
I certainly wish we had done what I had originally planned on and shot Axanar at the Star Trek: New Voyages sets. Instead, Christian Gossett–our former director–felt he couldn't shoot at those sets because of the limited space and the volunteer crew. Ironically, Rob Burnett did a beautiful job when we shot the "Heroes" vignette there. You'll see his work as an "extra" when we release Axanar.
If we'd done that, we would be finished with Axanar by now and probably avoided the lawsuit.
And speaking of Christian Gossett, regardless of the circumstances leading up to his departure, I regret that he left Axanar feeling the way he did, and wish I had done something to smooth that transition. At the end of the day, I believe we are both proud of the work we did on Prelude to Axanar, and how well that turned out. It saddens me to know that Christian no longer cared if Prelude to Axanar was allowed to remain on YouTube, and considered it to be an infringement. We are happy at Axanar Productions that the settlement allows Prelude to remain on YouTube, and no other infringement was found in the lawsuit from anything that Axanar Productions did.
I regret some of my statements on social media and some arguments I have had. Sometimes passion leads to real frustration. In this day and age, it's way too easy to publicly air your squabbles without having the chance to cool off, whereas having a phone call or in-person discussion might have cleared things up before escalating them. I am still learning about how to curb my reactions to those I disagree with in a more productive and less combative manner. And for the most part, it is not worth my energy to spend time dealing with those who are only out to criticize me no matter what I do or Axanar does.
I also wish I had hired an accountant from day one! It would have made my life much easier.
JONATHAN: Speaking of which, remember that you already promised me another interview just as soon as you release those financials and the Rreview Committee report. And when should we expect that again?
ALEC: Sorry, Jonathan. You already asked your last question!
JONATHAN: Dude…
ALEC: Really soon now. The committee is putting their finishing touches on it.
JONATHAN: Well, I'll be waiting–and so will thousands of donors…and hundreds of detractors. And I'm sure they'll ALL have questions.
ALEC: Something to look forward to…