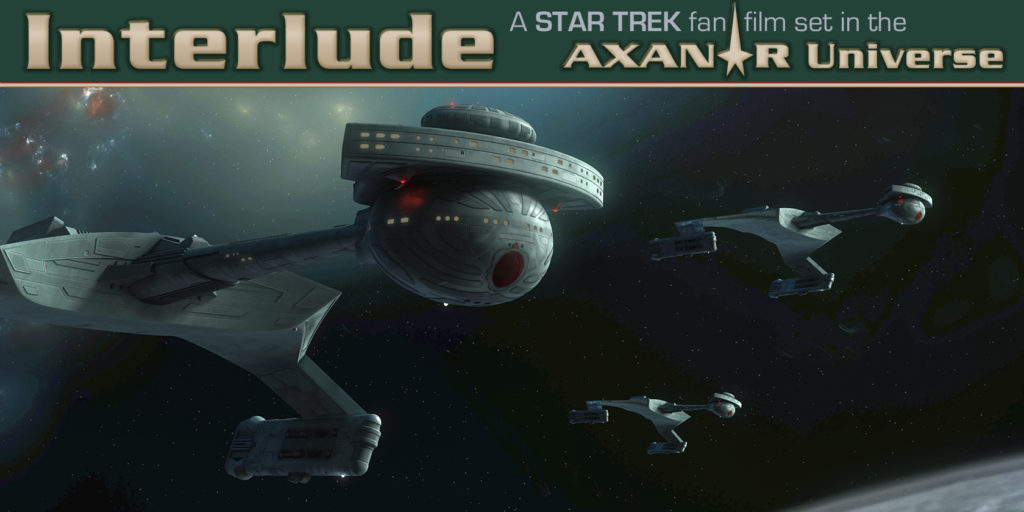 Okay, it's not what you think!
Sure, CARLOS PEDRAZA and I have seldom seen eye-to-eye on most things (although we both think the Tardigrade lawsuit is ridiculous and should be thrown out of court…but I digress). However, good advice can come in many sizes, shapes, and packages. And after I published my projected $18,800 budget last week for my fan film INTERLUDE, Carlos posted the following comment:
Jonathan,
You, Josh and Victoria appear to have neglected to include production insurance, which you will definitely need, especially if you plan on having minors working as crew. And your liability is likely to be complicated because your cast and crew are all volunteers rather than employees. Insurance could cost you upwards of $2,000.
Now, I'm sure there's some suspicious minds out there wondering what Carlos' angle is on posting such a comment here to Fan Film Factor. After all, he's never mentioned production insurance for any other Star Trek fan project before (not even Axanar). Is Carlos trying to make it harder for me to make it to my goal by driving it up to nearly $21K? Is he trying to make me reconsider inviting locals students to help out on set? Does he not believe I'll play by the guidelines and pay my crew instead of requiring them to all be unpaid volunteers?
I'll be honest, many of these cynical thoughts (and others) went through my own head. And unfortunately for me, my directors (JOSHUA IRWIN and VICTORIA FOX) were both shooting their own fan film this past weekend, and I didn't want to bother them until they returned back home. So I had ample time to fret over this new wrinkle.
While I waited for a chance to talk to Josh and Victoria, I read up on film production insurance on this website, and it doesn't seem to be the scary boogey man I feared. And hey, they even allow for productions to have volunteers and interns. It's not "complicated" after all, since many productions do the same thing. So yay!
On Monday, I finally touched base with Josh and Victoria and had a very enlightening conversation with them. Keep in mind that I'm a total novice at this whole filmmaking process. While I've worked on a few fan films over the years (decades now), I've never been a show-runner. I never had to worry about all of the details and deal with questions like "What is production insurance and do I need it?" Josh and Victoria, on the other hand, do all of this professionally, and they have been wonderfully patient with me. So on Monday, I shared Carlos' message with them…
Victoria (who is also acting as producer on my film…thank God!) explained that she and Josh hadn't "neglected" anything. They are well aware of production insurance and didn't feel it was necessary on an amateur production—99% of which never bother to carry insurance because it can easily eat up a tenth or a quarter or even half of their budget and usually isn't needed.
(An exception is for amateur films that have a lot of stunts or pyrotechnics. But for the vast majority of amateur films, participants are simply asked to sign waivers saying they acknowledge there are potential risks associated with the activity they are about to engage in.)
Granted, it's a completely different story for union productions, which is why Prelude to Axanar, Star Trek: Renegades, and Star Trek Continues all carried production insurance. But few other Trek fan films carry insurance, including Josh and Victoria's most recent Avalon Universe production, "Demons."
Victoria didn't feel that our not having production insurance would be an issue for the student helpers, as field trips are very common, and not all locations they might visit carry insurance. However, I have since reached out to Video Pathway Lead Teacher Pasha Souvorin of Gwinnett County Public Schools to double check.
"Look, Jonathan,"Victoria told me, "in the end, it's your decision to make as executive producer. Josh and I can advise you, but if you feel more comfortable with production insurance, you can add it to the budget. Personally, I think it's an unnecessary expense for an amateur production on a tight budget, but it's your call."
Way to pass the buck there, Victoria!
And so I have a big-boy, grown-up decision to make that could add thousands of dollars to the cost of my production. It's a toughie, folks! If I decide to get the insurance, then my goal jumps up potentially to $21,000…which might be more than we can manage to crowd-fund. If I don't get the insurance, will Carlos repeatedly refer to Interlude on his blog as "the uninsured Axanar fan project" and proceed to list off all of the potential pitfalls of my decision? Will the detractors try to use that to somehow torpedo the project by contacting the Gwinnett County School District or something underhanded like that? I wouldn't put it past them.
And then there's the worry that this whole can of worms which Carlos just brought up inadvertently scares off some potential fan filmmakers who suddenly worry that they need production insurance and can't afford $2,000.
Anyway, I've got some extra homework to do now. I need to find a production insurance broker, get quotes, and figure out if the Gwinnett County Public School District has any specific requirements vis a vis insurance. And if I decide to get production insurance, then I have to update last week's budget blog and push the goal up over $20K. Oy vey!
Well, at least I get to blame Carlos for all of the extra hassle. Thanks a bunch, Pedraza! (I'm kidding. I know he just wants me to succeed, right?)