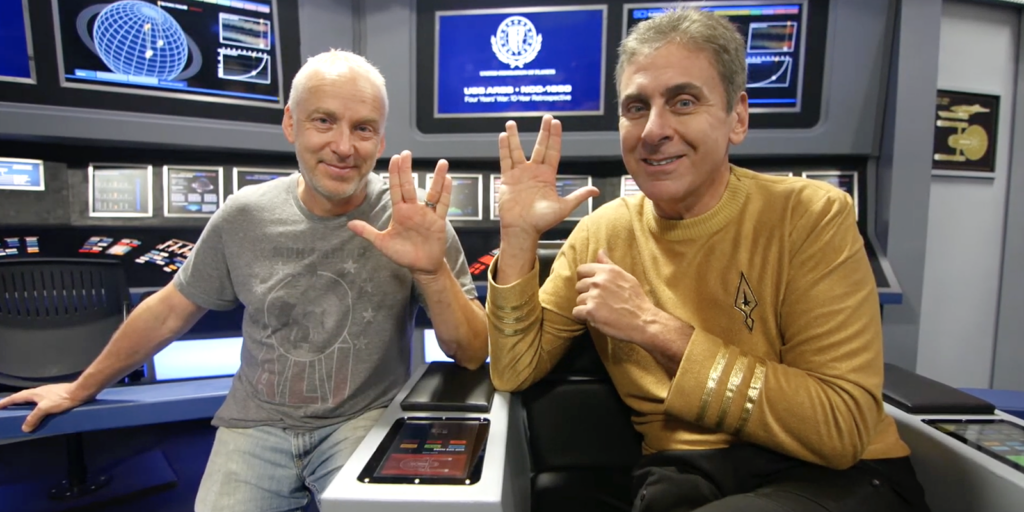 A lot was happening in the world of AXANAR just three short weeks ago. After raising $50K to cover 2/3 of the cost of the first two shoots at Ares Studios (ALEC PETERS covered the rest personally), an additional $5K was raised in a new private crowdfunding campaign in February. That allowed a third one-day shoot to happen on March 15, just as fears of the pandemic were beginning to take hold in many states.
This led Alec to announce via Axanar Confidential that the fourth shoot, a major two-day green screen excursion to Los Angeles to film nearly half a dozen aliens in full prosthetics and makeup, would be delayed and no longer happen in April as planned. And the premiere of Axanar itself would likely no longer occur at San Diego Comic Con, as it was possible that the huge gathering of hundreds of thousands of dedicated fans might itself be canceled.
This didn't stop Axanar completely, however. The first full trailer was released online the night of March 15, and you can see it here if you haven't already…
This followed the release a few weeks earlier of some rough cut footage of actor JAMIE RENELL doing some background ad-lib for his on-screen interview as USS Ares Chief Engineer Alexei Leonov…
And of course, on March 15 Axanar also launched its third private fundraiser on Ares Digital, this one with a goal of $30K to cover the major "alien shoot" in L.A. Some people asked if this was an appropriate time to raise money for a Star Trek fan film with people being furloughed and losing their jobs and the economy in a tailspin. Alec answered that question in a blog on the Axanar.com website. At the time, the campaign had already taken in about 25% of its goal in less than a week. In the two weeks since then, donations have slowed considerably, although they're still trickling in steadily…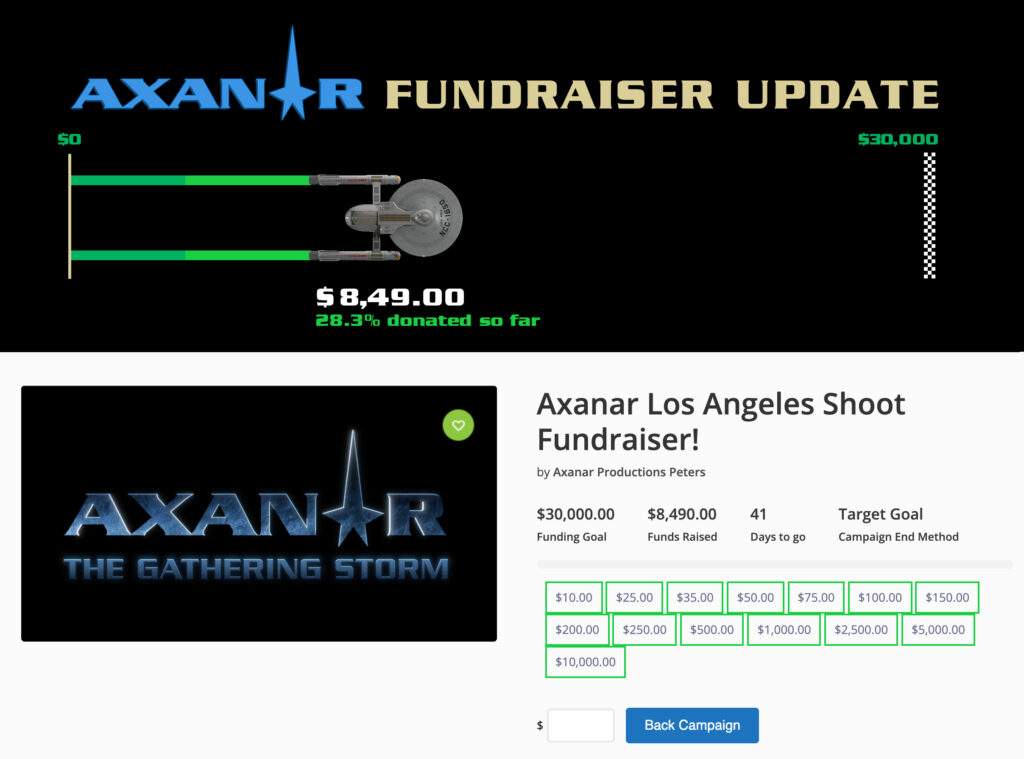 If you're interested in donating (and are able to), you can do so by clicking here:
https://aresdigital.axanar.com
---
In the meantime, I interviewed Alec, along with Axanar director and co-writer PAUL JENKINS, shortly after the the third shoot wrapped. I had intended to post the audio interview that same week, but the pandemic interfered with those plans, too. My duties as a dad of a nine-year-old suddenly included assisting his now-virtual teachers with distance learning as well as editing a series of online children's workout videos for my son's gymnastics instructor (a favor). Unfortunately, these stay-at-home tasks and others cut down on my blogging time considerably. Going through the audio interview sound file and cleaning it up (Alec had a poor phone connection) and editing out stammers and pauses ended up taking me a couple of weeks.
But now the sound work is complete, and it covers a lot of Axanar topics—including how the third shoot went, what's in store for Axanar in a self-quarantining world, what percentage of the Axanar sequels are now complete, are there going to be more fundraisers after this one, and what other mystery project was filmed at Ares Studios during that shoot #3 weekend…