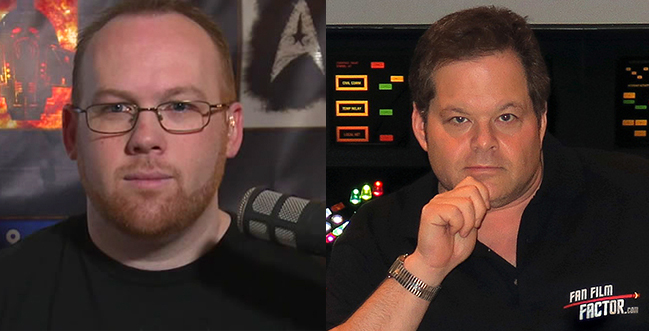 Okay, I am totally stymied about what to do about this—MATT MILLER is now cribbing off my blog!
It all happened yesterday (Tuesday for me) shortly after I published this blog about this past weekend's shoot in Arkansas for the upcoming AVALON UNIVERSE fan film THE NEEDS OF THE ONE and also the long-delayed CONVERGENCE marathon of filming in Bedfordshire, U.K. JOSHUA IRWIN and his team had shared so many amazing photos and clips on the Avalon chat group of their martial arts fight choreography, and SAMUEL COCKINGS was posting lots exciting updates about his 4-day shoot with all of the Convergence cast. And I thought it would be fun to do a two-in-one blog update on both major fan projects.
So I reached out to both Josh and Sam for short quotes. Sam, exhausted and about to pass out at what was about 2:15 a.m. for him, managed to write me up something surprisingly coherent and send me a bunch of behind-the-scenes photos that no one in the community had seen yet. Josh, also exhausted after the first day at his new job (congratulations, Josh!) dictated some quotes to me over the phone as I typed his comments as quickly as I could. Then he sent me a short video clip of the the awesome fight scene that, like Sam's BTS photos, hadn't been shared publicly yet.
In other words, folks, I did the prep work required and then wrote and published the blog, just as I usually do. End of story, right?
Well, not quite…
I got a call Tuesday afternoon from Josh asking me if I'd seen Matt Miller's post. "Nope," I said, "I don't follow Matt's Facebook posts anymore." Well, apparently Matt had taken my blog from the morning, split it into two blogs, re-worded it slightly, and posted what was essentially the same content to his TrekZone website. According to the time-stamp, Matt published his pair of blogs roughly five hours after mine went live.
You can access the blogs here and here to compare the content. Or just in case Matt pulls them down for some reason, here's the screen caps…
It's obviously the same information. Many of the details I included, such as the gym being the closest Josh has ever filmed to his home and Josh breaking the fight into shorter segments, were not revealed anywhere else on the Internet…publicly or privately. In other words, Matt Miller cribbed off my homework and took credit for it.
Honestly, my friends, I am at a loss about what to do here—if anything. I mean, what Matt Miller did wasn't illegal or even overtly immoral. And at least he didn't directly plagiarize. Indeed, he went out of his way to thoroughly re-word everything from Fan Film Factor entirely in his own phrasing. And of course, it's nice when fan film projects can get additional coverage. It's simply that he didn't do the homework; I did.
Josh will confirm that Matthew never reached out to him for any comments. "And I would have been happy to talk to him," Josh told me. "Heck, I did a live interview on his awards podcast. I have nothing against the guy."
Now, granted, it's not like I've never written a blog using sources other than myself and those I interview directly. Sometimes a blogger also needs to do outside research and get information from other websites. As one example, this segment from my History of STAR TREK CONTINUES includes a VIC MIGNOGNA quote from a 2014 interview with CNET. But as you'll see if you scroll about a third of the way down the page, I cited my source and linked to it.
I suppose I'd feel less irritated about what Matt did had he, likewise, linked back to my blog as the original source of his information. I mean, it's all right to take a journalistic "shortcut" every now and then, just as long as you credit your source(s). Otherwise, Matt is essentially misrepresenting himself to his readers as the one who gathered the information in these two blogs directly from the fan filmmakers themselves.
Let me be clear, this editorial is IN NO WAY meant to bash Matt Miller. I said my peace about him last month when I withdrew my name from consideration for Matt's Trekzone Fan Film Awards show. I didn't give it any mention after that, positive or negative. In short, I was happy to let Matt go his way while I went mine.
And of course, there's nothing wrong with Matt covering the same fan films that I do, since there aren't an infinite number of them (although sometimes it feels like we're quickly getting to that point!). Heck, I don't even mind if Matt gets some or even most of his information from Fan Film Factor along the way. But cribbing without acknowledgment—that's just not cricket, mate.
Anyway, hopefully this was just a fluke…or maybe Matthew was "testing the waters" to poke the bear and see if he'd growl or something. But I don't typically growl; I blog. So I'm blogging and stating publicly to Matt that my polite request that if he is not going to do his own work in reaching out to fan filmmakers directly himself, that he at least acknowledge when he is gathering his news and content from Fan Film Factor and/or any other website that isn't his own.
After all, that's only cricket, isn't it?