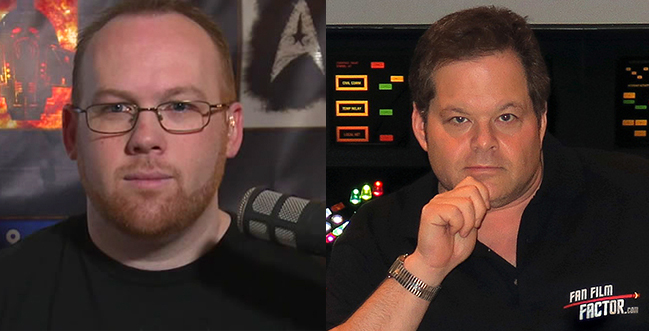 Okay, I am totally stymied about what to do about this—MATT MILLER is now cribbing off my blog!
It all happened yesterday (Tuesday for me) shortly after I published this blog about this past weekend's shoot in Arkansas for the upcoming AVALON UNIVERSE fan film THE NEEDS OF THE ONE and also the long-delayed CONVERGENCE marathon of filming in Bedfordshire, U.K. JOSHUA IRWIN and his team had shared so many amazing photos and clips on the Avalon chat group of their martial arts fight choreography, and SAMUEL COCKINGS was posting lots exciting updates about his 4-day shoot with all of the Convergence cast. And I thought it would be fun to do a two-in-one blog update on both major fan projects.
So I reached out to both Josh and Sam for short quotes. Sam, exhausted and about to pass out at what was about 2:15 a.m. for him, managed to write me up something surprisingly coherent and send me a bunch of behind-the-scenes photos that no one in the community had seen yet. Josh, also exhausted after the first day at his new job (congratulations, Josh!) dictated some quotes to me over the phone as I typed his comments as quickly as I could. Then he sent me a short video clip of the the awesome fight scene that, like Sam's BTS photos, hadn't been shared publicly yet.
In other words, folks, I did the prep work required and then wrote and published the blog, just as I usually do. End of story, right?
Well, not quite…
I got a call Tuesday afternoon from Josh asking me if I'd seen Matt Miller's post. "Nope," I said, "I don't follow Matt's Facebook posts anymore." Well, apparently Matt had taken my blog from the morning, split it into two blogs, re-worded it slightly, and posted what was essentially the same content to his TrekZone website. According to the time-stamp, Matt published his pair of blogs roughly five hours after mine went live.
You can access the blogs here and here to compare the content. Or just in case Matt pulls them down for some reason, here's the screen caps…
Continue reading

"What should I do when another blogger CRIBS off my homework? (editorial)"