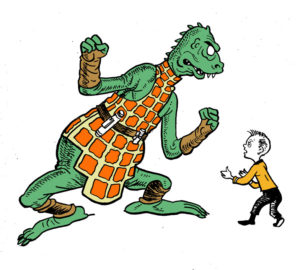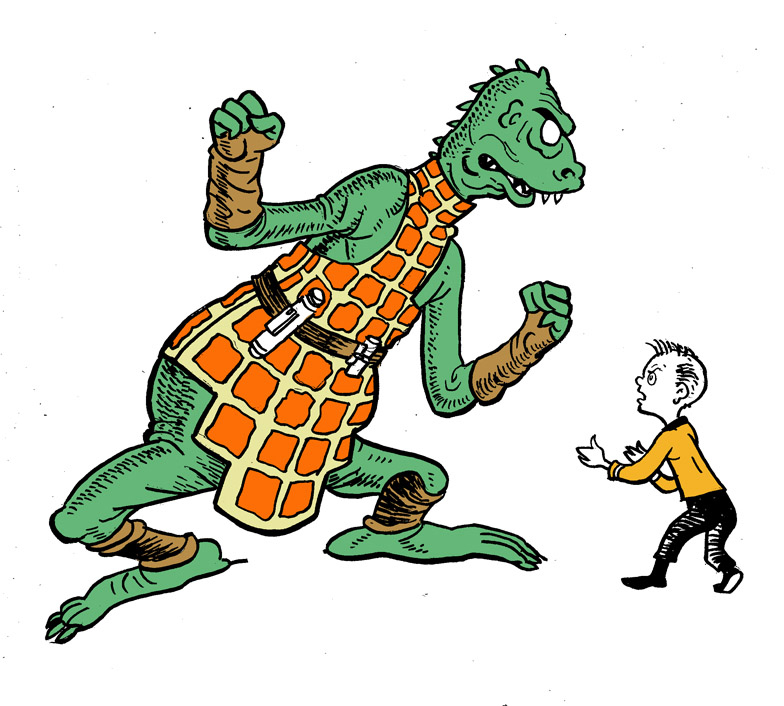 Last week, I wrote a blog about what is rapidly becoming the second biggest copyright infringement lawsuit involving Star Trek in the last year.  But this time it isn't CBS and Paramount doing the suing, it's Dr. Seuss Enterprises.  And the target isn't a fan film but rather a "mash-up" book that takes the characters, settings, and concepts of Star Trek and presents them in a style inspired by (the plaintiffs say "slavishly copied from") the classics of Dr. Seuss.
The authors of the mash-up, entitled Oh, the Places You'll Boldly Go!, include Star Trek "The Trouble with Tribbles" writer DAVID GERROLD and award-winning comic book artist TY TEMPLETON.  Together with their publisher, ComicMix, they were sued last November for both copyright and trademark infringement, along with unfair competition, by Dr. Seuss Enterprises, the owners of all the works of Dr. Seuss.  This lawsuit is seeking $150,000 in damages per infringement (of which there were multiple instances provided in the filing), for a potential judgment in the MILLIONS!  And all of this for a small, grass-roots book project that took in only $30,000 in a Kickstarter last September (pledged money that is now being held by Kickstarter pending the outcome of this case) and has never been published.
(If you're wondering how the non-publication of a book could cost the copyright owners millions of dollars in damages, well, sit tight.  We'll get to that in part 2.)
Anyway, last month, the judge in the case, the Honorable Janis L. Sammartino of the 9th Circuit Federal Court (yeah, the same court where the Axanar case was filed—but a totally different judge), made a series of significant pre-trial rulings.  Among these were the dismissal of the trademark infringement and unfair competition portions of the complaint and declaring that the fair use defense was valid but still "too close to call" (my words, not hers) due to a lack of evidence of financial harm.
Many thought the case was pretty much over, but it wasn't.  So what happens now?
If you're thinking this is gonna be another one of Jonathan's long legal blogs, you're probably right.  But I'll be walking you through it in helpful layperson's English…and I guarantee you'll come out of it much better informed.  Ready?
Continue reading "DR. SEUSS/STAR TREK "Mash-Up" files new MOTION TO DISMISS! (Part 1)"