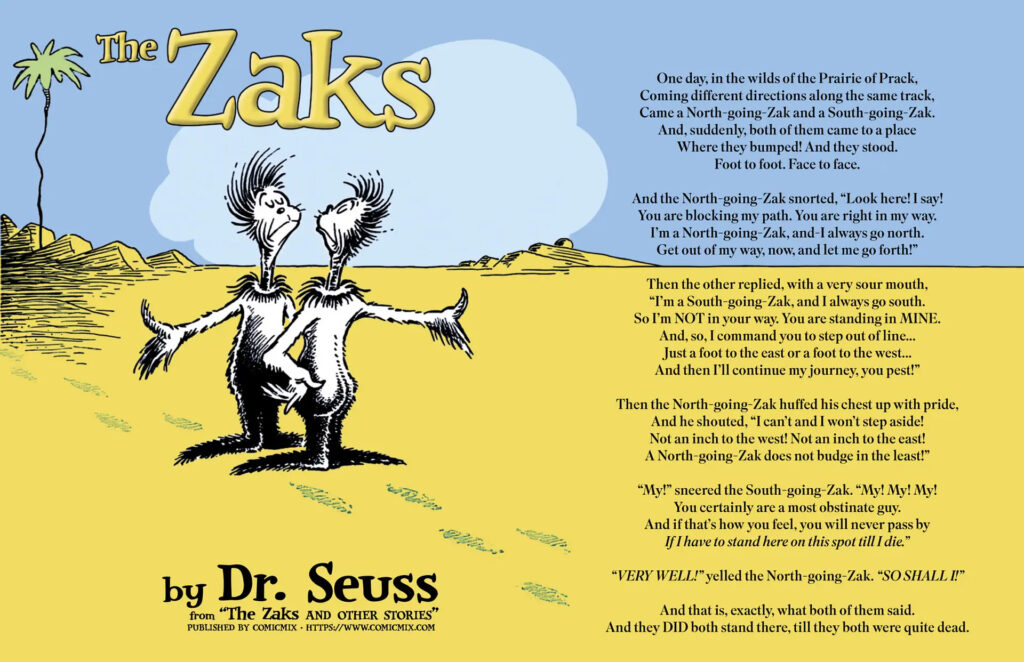 Well, this story suddenly got interesting again!
Last October, I reported on the sudden and unexpected settlement of the half-decade copyright infringement lawsuit filed by DR. SEUSS ENTERPRISES (DSE) against tribbles creator DAVID GERROLD, award-winning comic book illustrator TY TEMPLETON, and COMICMIX, LLC editor and vice-president GLENN HAUMAN. The latter three individuals had attempted to crowd-fund through Kickstarter a mash-up of Star Trek and Dr. Seuss titled Oh, The Places You'll Boldly Go! But DSE quickly put the brakes on that, forcing Kickstarter to take down the fully-funded $30,000 campaign and return the donations, and then suing Team Mash-Up for what could have been six or even seven figures if the legal verdict went in DSE's favor.
What followed was years of a litigation roller coaster, sparking approximately thirty blogs from me as I tried to explain (in layman's terms) everything that was being argued by both sides and the various rulings from the judge(s). At first, it looked like Team Mash-Up had actually won when, after two and a half years, Ninth Circuit Federal Judge Hon. JANIS SAMMARTINO dismissed DSE's complaint, finding that Boldly! qualified for free speech protection under the legal doctrine of fair use. But a year and a half later, a 3-judge panel of the Ninth Circuit Court of Appeals reversed the decision, ruling that Boldly! was NOT fair use and sending the complaint back to the district court.
In October of 2021, weeks before the case was to go to trial, the two sides announced a settlement because Ty Templeton had developed late-stage colorectal cancer, and neither side wanted to put the man through the stress of a multi-week jury trial (at the height of COVID, no less!) while prepping for major surgery and months of intense cancer treatments. The two legal adversaries agreed that there would be no trial, no judgment, no payout in either direction, and each side would cover their own legal fees. But sadly, ComicMix would give up all efforts to create or publish a Star Trek/Dr. Seuss mash-up book.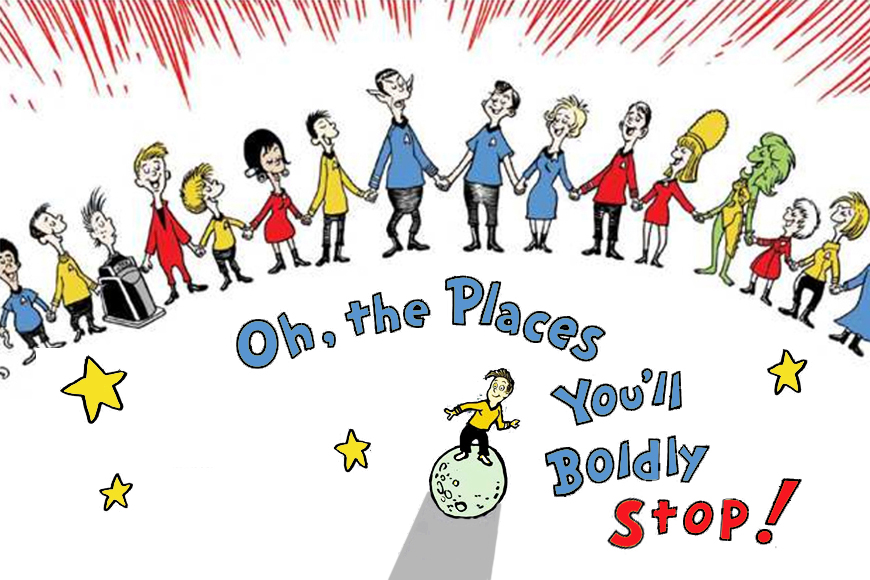 End of story, right? Not quite…!
Continue reading

"ComicMix will sell an UNLICENSED book of "lost" DR. SEUSS short stories now in the PUBLIC DOMAIN!"