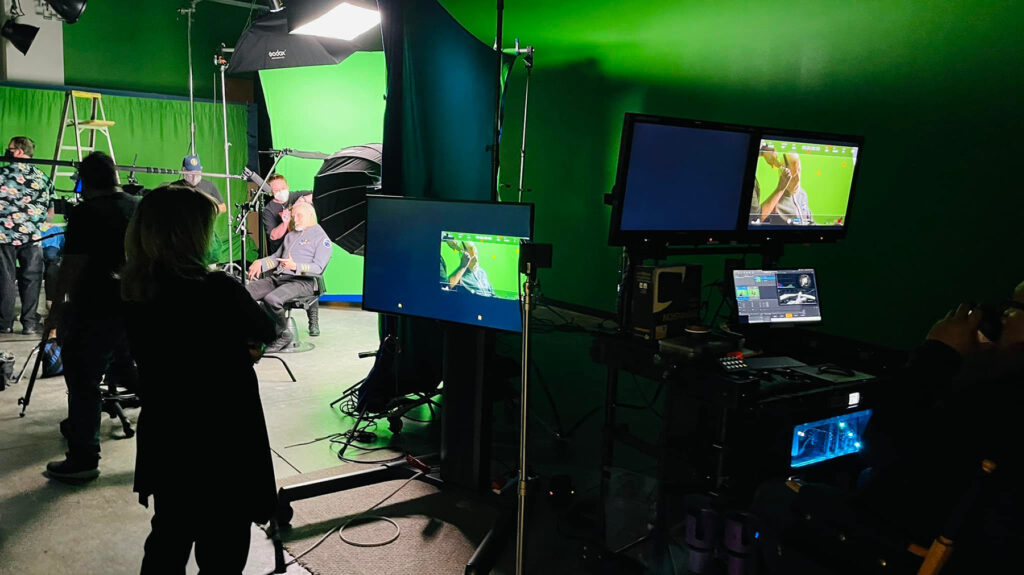 It's been more than five months since I've published a blog regarding AXANAR, ARES STUDIOS, or ALEC PETERS…and that might be some kind of record for Fan Film Factor! The previous blog covered the moving of the U.S.S. Ares bridge set to a new, smaller facility (with lower rent) down the road in Lawrenceville, GA. But since then, there hasn't been much Axanar news worth covering (I don't bother with the non-production-related drama anymore).
That said, this past weekend finally featured some Axanar news definitely worth reporting on. For the first time since before the pandemic and lockdown, new footage for the two Axanar sequels was filmed. The shooting location was NOT Ares Studios, however. The bridge set still sits disassembled, awaiting the return of DANA WAGNER (whom I call "the miracle worker" because he's basically Scotty when it comes to that set and studio) from medical treatment. We all wish Dana the best of outcomes and a speedy recovery…we love you, Dana!
Instead, the shoot took place in a nearby Gwinnett County high school video studio with ample green screen space available. Because Dana's wife Allison teaches video for the school district and Alec had previously allowed students in the school video program to film on the bridge set at Ares Studios, the school was all too happy to return the favor and allow Axanar to be shot at their campus facility.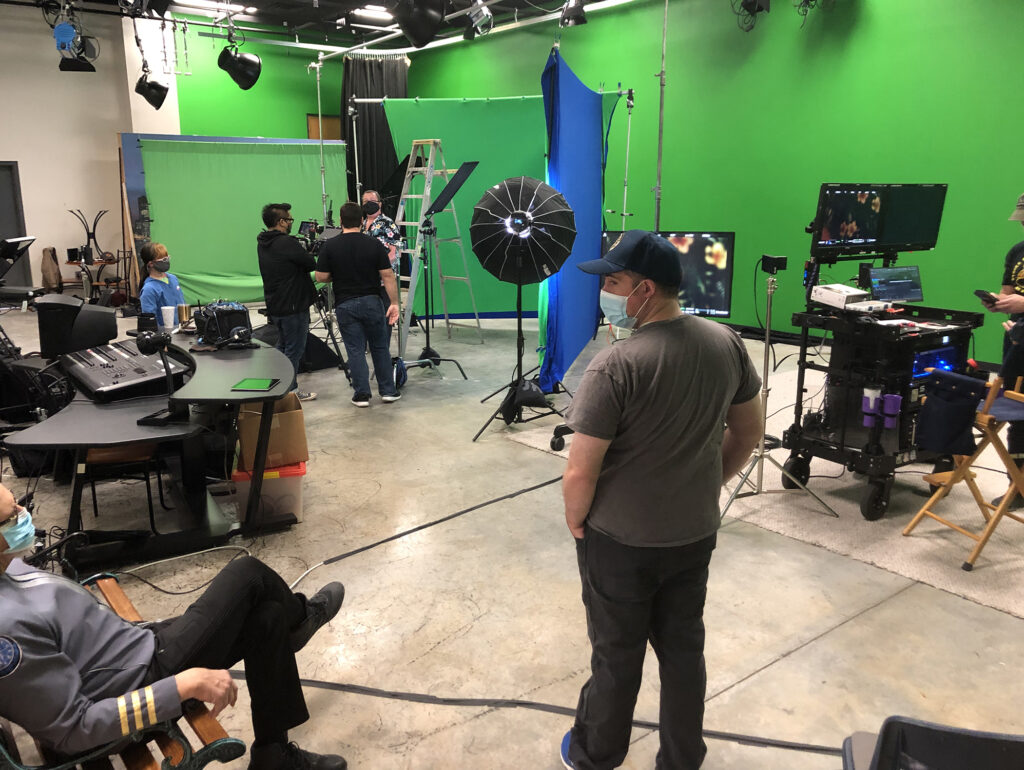 Alec reported in a blog on the Axanar website that the shoot was a "HUGE success" (I'm glad my use of ALL CAPS is catching on!). Unlike the first Axanar shoot back in October of 2019 that had 80 people (cast, crew, volunteers) present over three days, last Saturday's activities were much smaller in scope, lasting for a single day with only about 15-20 people present. The main reason was COVID, which is still a major consideration for all SAG union shoots—so at present, only the most essential personnel are allowed on set…any set.
The scenes being shot this past weekend were of actors J.G. HERTZLER (who flew in from upstate New York), ROBERT HAYES (who recently appeared on The Walking Dead and plays helm officer Deville), and RAJ KALA (an Indian Sikh who plays Commodore Singh). All three of these actors had filmed their lines previously during the first Axanar shoot, but for various reasons, their footage wasn't usable (which I can personally confirm, having seen it), and in one case, the original footage was completely lost to a damaged memory card.
Continue reading