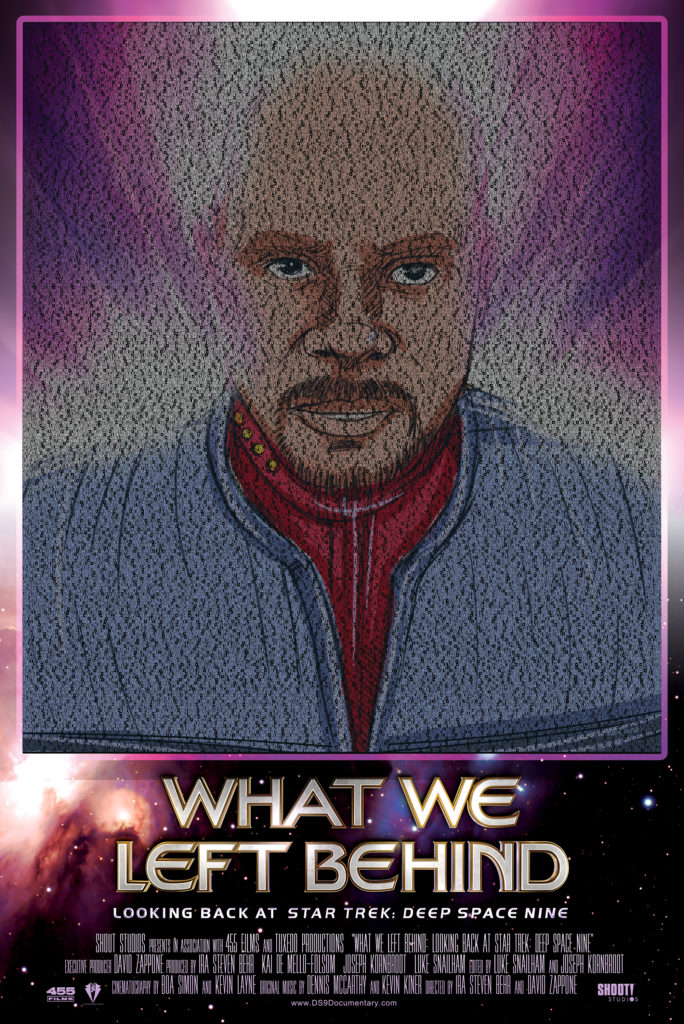 What's in a name? Actually, a better question might be: What's in a poster? If you're talking about the image of Captain Benjamin Sisko featured above on the new poster for the magnificent DS9 documentary WHAT WE LEFT BEHIND, the answer is…names. Thousands and thousands and thousands of names!
Back in March of 2017, nearly 10,000 backers donated a staggering $647,000 to an Indiegogo campaign for a look back at STAR TREK: DEEP SPACE NINE made by the people who made the series itself (because neither Paramount nor CBS was interested in ta tackling such a project). Over the next two years, the number of backers grew and the donated total reached all the way to a million dollars!
Now the perks are being packed up and mailed out. And along with DVDs/Blu-rays of the documentary itself and the standard movie poster, the Niner folks have created a special, limited edition poster (shown above) with the names of every backer listed in alphabetical order. Don't believe me? Let's do a quick zoom-in…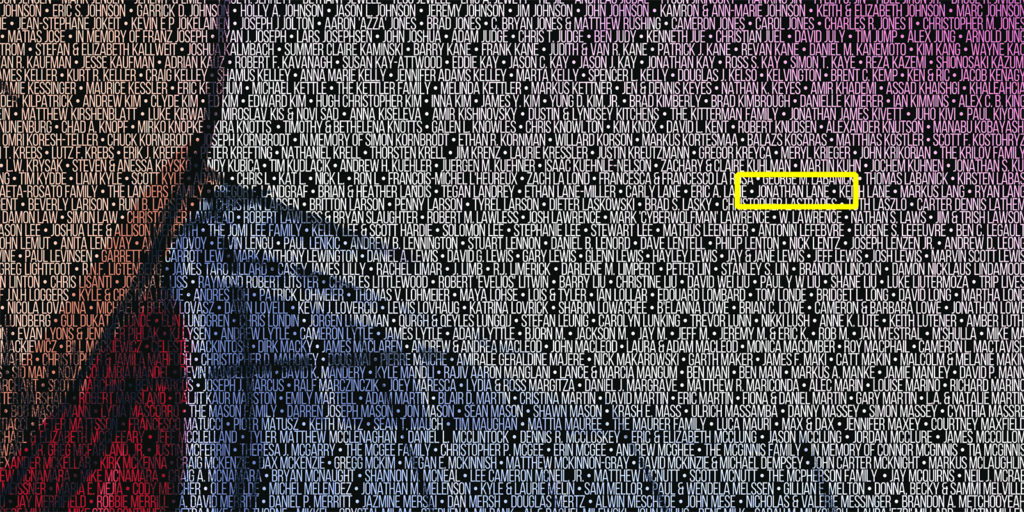 Wait, let's see if we can get even closer…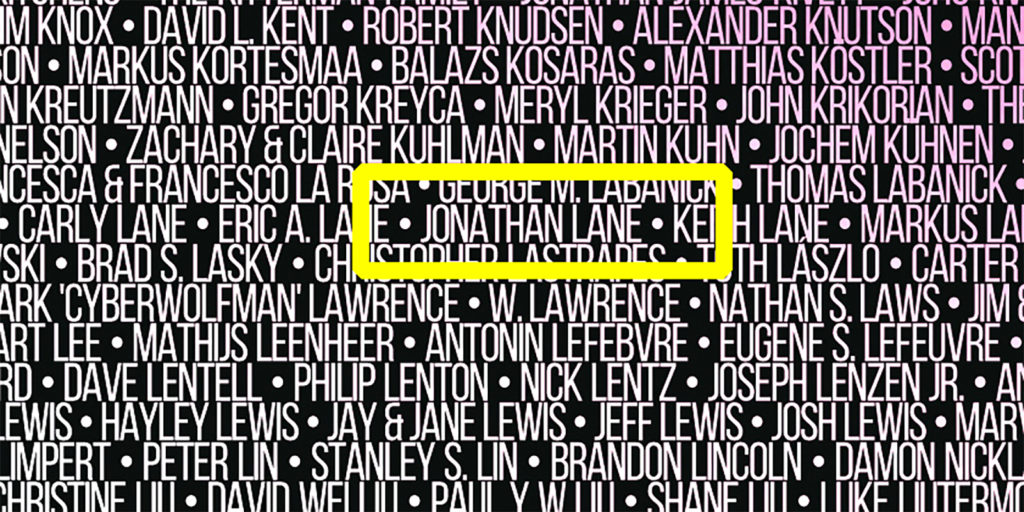 And there it is!
If you donated, then you can order one of these nifty posters for $25. But the deadline is this week, so hurry! Click here to order.
And if you didn't donate, don't have $25, or simply aren't interested in a high quality 24×36" print of Ben Sisko made up of 10,000-plus names…but you still want to take a closer look and see if your name or the names of people you know are on it, just click here. The Niners have uploaded a super-high resolution, 1,742 x 2,606 pixel, 84MB PDF file for you to zoom into or download. How considerate!
And speaking of considerate, here's IRA STEVEN BEHR, Executive Producer, prepping what probably feels like an endless pile of DVD/Blu-ray perks…