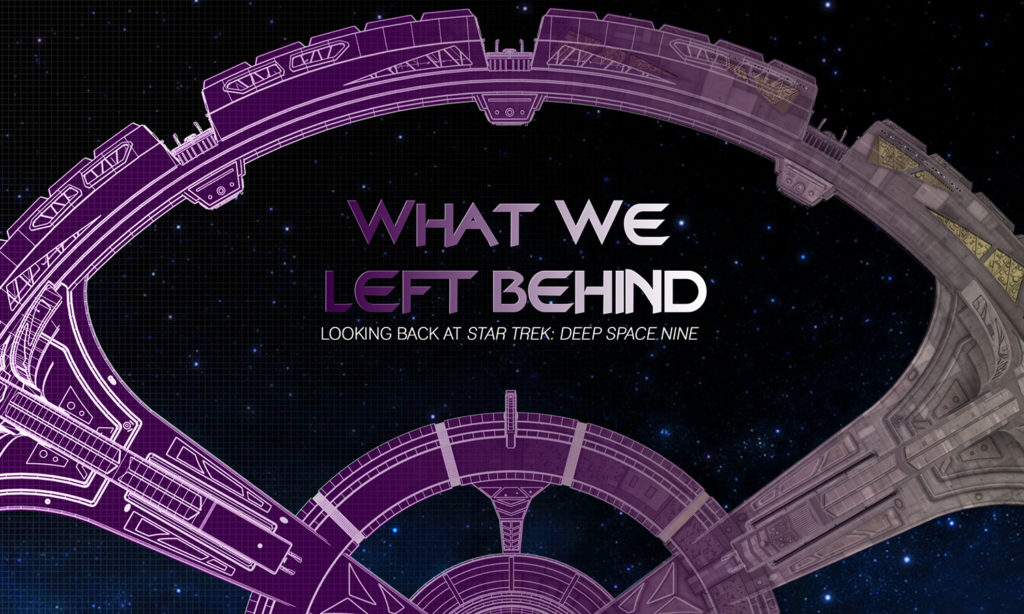 Sometimes it pays off to get backlogged on blogging! On March 1st, I received a donor update from IRA STEVEN BEHR on the current status of the crowd-funded Star Trek: Deep Space Nine documentary WHAT WE LEFT BEHIND. Although they held three theatrical screenings late last year in New York, Los Angeles, and London—where select donors and supporters got to see an early "final" cut of the film—things weren't quite finished yet. In fact, they weren't even close!
The delays in completion stemmed from a noble cause, however. Additional crowd-funding (over and above their initial $650K from fans) was generated to pay for remastering all of the 20 minutes of footage from the seven seasons of DS9 into digital HD quality to be shown in the documentary. Since CBS has no plans to remaster DS9 or Voyager or Enterprise (as they did TOS and TNG), this could be fans' only opportunity to see any of DS9 in high definition. Here's an example of the difference in quality…

The digital transfer process began with massive amounts of time in the CBS vault sorting through seemingly endless rolls of 35mm film reels looking for the footage they needed. Then a request was sent out to deliver 400 of those reels to CBS Digital, who would then digitally scan in the film into high definition for Ira and his team to color adjust, enhance, and edit into the final cut. At the time Ira posted the following video on March 1, about three-quarters of the requested film reels had been sent to CBS Digital for logging in and scanning…
I'd planned to share that update here, but in the last 13 days, I've published 9 other blogs (and two of those days were spent at Disneyland). So the DS9 news was pushed to the bottom of my "to do" list until this week. No big deal—updates about the DS9 documentary are not very frequent anyway. The news could certainly wait a week or two, right?
But then the BIG news broke…
Continue reading

"Deep Space 9 documentary WHAT WE LEFT BEHIND gets picked up by SHOUT!"