TEENSY-WEENSY SPOILERS (hardly noticeable)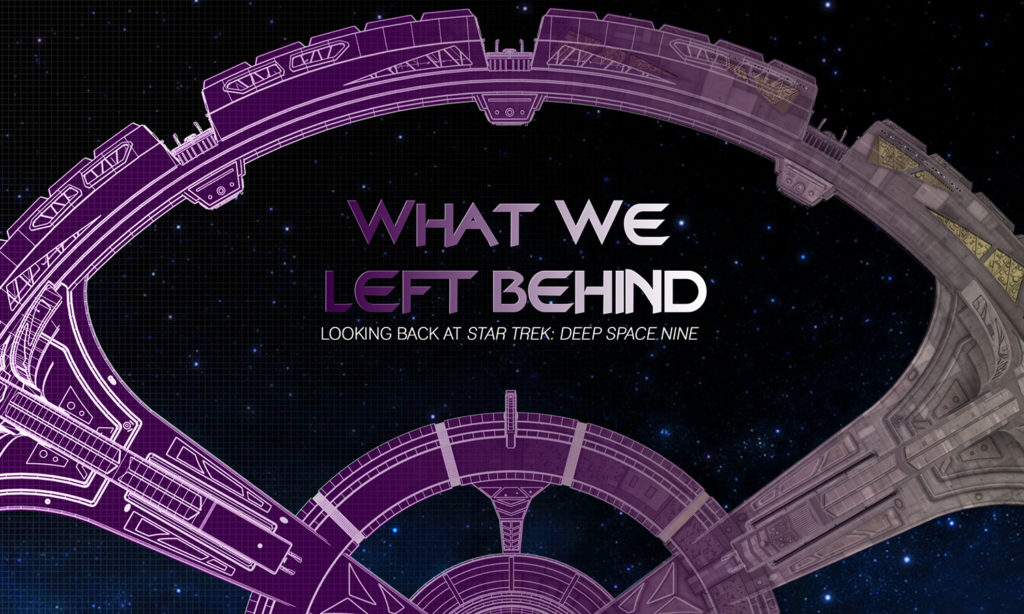 "A warm blanket of love"??? Who writes this crap? Well, I do…and frankly, that's what it felt like to me Monday night as I sat in a Los Angeles movie theater watching a special screening of WHAT WE LEFT BEHIND with 200 other Trekkers. It was love, pure and simple…from IRA BEHR and the cast and crew of Star Trek: Deep Space Nine to their fans and also to each other.
Most of you know the story of how an Indiegogo campaign in early 2017 with what seemed like an ambitious budget of $150K exploded into $650K in donations from fans of DS9. This would fund the documentary that Paramount and (now) CBS never made and were never going to make. All their effort went into remastering TOS and TNG. But DS9 was never seen by the studios as reaching the level of significance and commercial viability as the former two Trek series.
So if you want something done right…
I have to admit it: Deep Space Nine is my favorite of all the Star Trek TV series. That isn't to say I don't enjoy the others. I could watch "The Doomsday Machine" and "The Inner Light" over and over again. ("Spock's Brain" and "A Fistful of Datas"…not so much.) And even DS9 had its share of clunker episodes. But overall, for me, the series that I feel captures Star Trek the most of all of them, the series that I'd take with me if I were ever stranded on a deserted island…that would be DS9.
This documentary was for ME. And if you're like me, then it was made for YOU, too. If you never "got" Deep Space Nine or preferred all or most of the other series more, then this documentary is probably not for you…and that's fine. The beauty of Star Trek is IDIC, and we're all entitled to an opinion.
But if you are a "Niner" like me, here's why I enjoyed this documentary so much…
Continue reading

"From REEL to REAL: DS9 DOCUMENTARY wraps fans in a warm blanket of LOVE! (editorial review)"