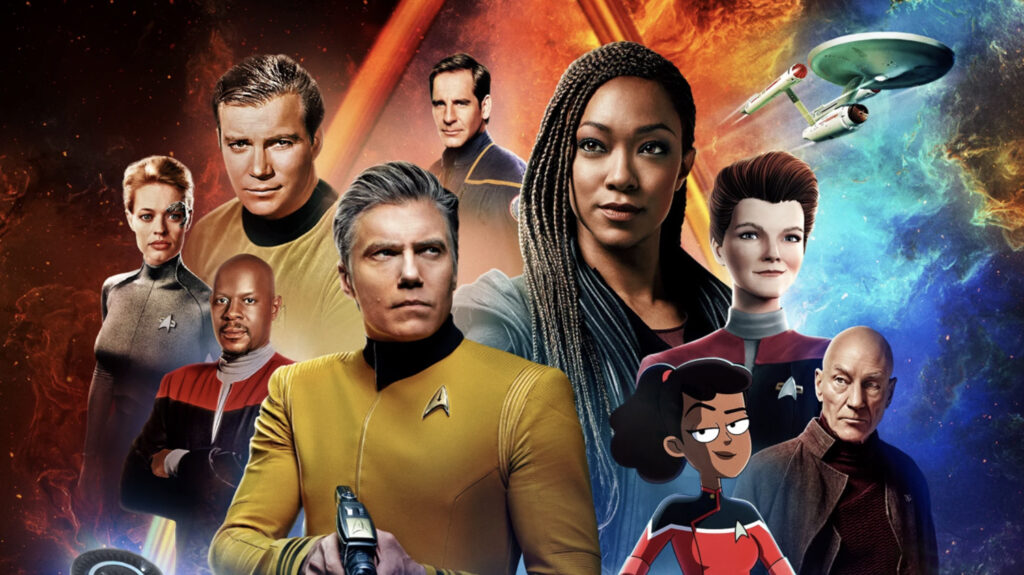 Today is "Star Trek Day"…marking 55 years since the first-ever episode of Star Trek was aired on NBC Television back on September 8, 1966.
In celebration of this special day (at least for us Trekkers), ViacomCBS announced a series of panels that will stream live today at 5:30 PM Pacific Time/8:30 PM Eastern Time from the Skirball Cultural Center in Los Angeles. These panels and a number of related special events will be free to watch on StarTrek.com/Day. The panels will also be available to stream for free in the U.S. on Paramount+ and Paramount+'s Twitch page. After their initial airing, the panels will be available on-demand on Paramount+'s YouTube Channel and on Paramount+.
To go along with this announcement, the studio released this wonderful montage video…
Seriously, how cool was that? I mean, even if you aren't a fan of the newer CBS Star Trek series, this whole event is pretty impressive. Indeed, that same Skirball Cultural Center will be running an exclusive Star Trek: Exploring Strange New Worlds exhibit for four months beginning in October. During that time, a new animated Star Trek series titled Star Trek: Prodigy will be debuting not only on the subscription-based Paramount+ streaming service but also on the children's broadcast channel Nickelodeon. This will be the first Star Trek series in 48 years to be targeted specifically at kids (the next generation of Trekkers).
But that's not all! Next year will see the debut of ANSON MOUNT as Captain Christopher Pike in the brand new series Star Trek: Strange New Worlds…a return to episodic Star Trek where storylines won't stretch over entire seasons featuring ever-escalating risks, challenges, and dangers. Instead (we're desperately hoping!), it'll be good old-fashioned Star Trek the way we've loved it in the past.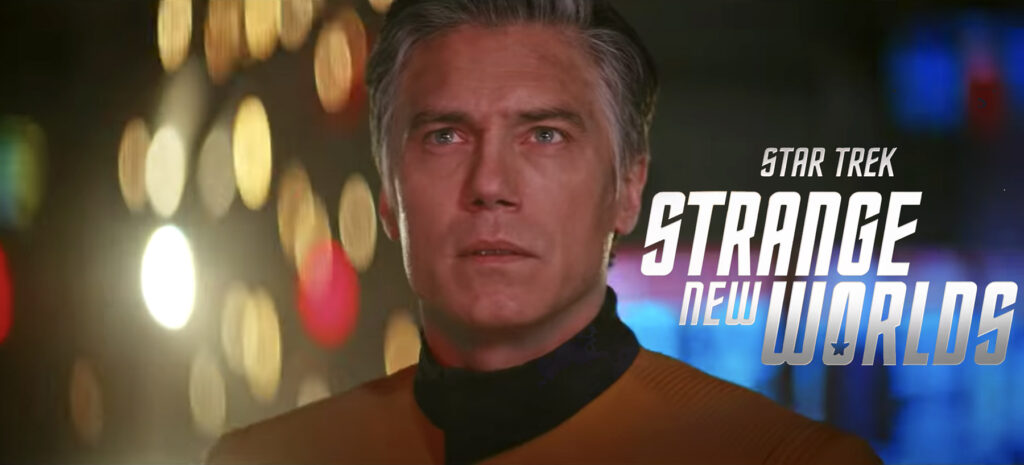 And of course, we've got Q, Guinan, and the Borg Queen coming to Star Trek: Picard, and whatever the U.S.S. Discovery is gonna do now that her nacelles detach. (Okay, maybe not EVERYTHING is coming up roses.) Oh, and we've still got two-thirds of a season of Star Trek: Lower Decks coming out each week.
But hey, let's stop for a moment and take a look back—way, way, waaaaaaaay back in time (with the help of a Guardian named "Carl") to a year you all might barely remember because it was soooooooo long ago. That year, of course, was…
Continue reading

"STAR TREK at 55…is NO Star Trek really "better" than BAD Star Trek? (editorial)"