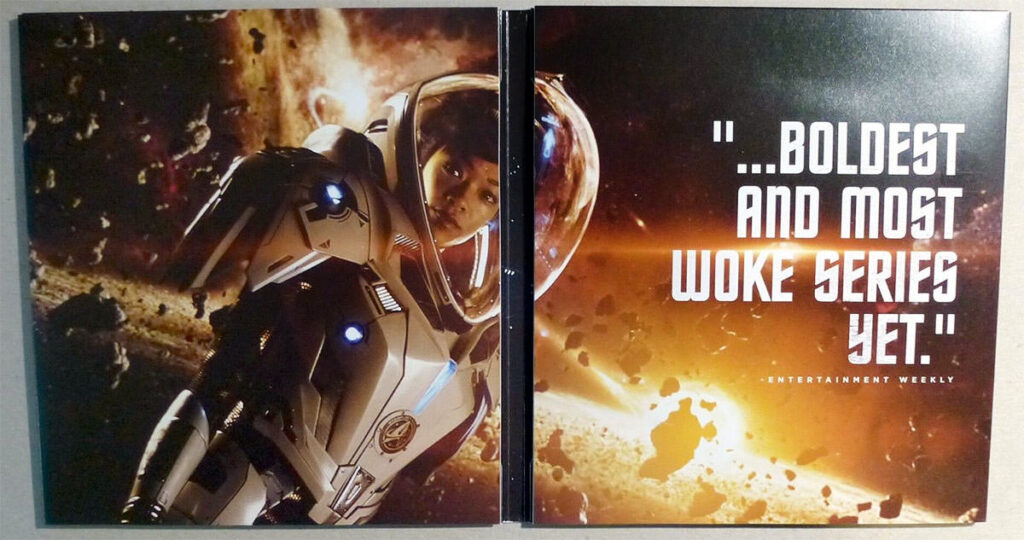 Last time, we began by taking a brief look at the history of the word "woke." (You can read the full history here.) Although "woke" began as a positive word connoting being aware of racial injustice, in the last half-decade, "woke" has been co-opted into a toxic, negative insult, implying (from conservatives) an overly liberal and progressive view of race relations and inequality and (from liberals) an overcompensation to try to mitigate implied social injustice.
Whatever the meaning, some detractors of STAR TREK: DISCOVERY have begun to deploy the word "woke" in criticizing the show. But what exactly are they talking about? Is it the diversity of characters of different races, ethnicities, sexual orientations, and gender identities? Or is there something about the plots or the storytelling that is supposedly "woke"?
In order to get a better understanding of what the critics mean when they call Discovery "woke," I reached out to fans on four different large-size Star Trek Facebook groups(this group, this group, this group, and this group) and asked for examples of what they consider "woke" beyond just the characters themselves.
Unfortunately, almost no one offered specific examples—only broad brush strokes which didn't help define (for me, at least) what it was about Discovery (beyond the characters) that was "woke." Indeed, the only specific complaints I received were a bit absurd: one person who thought there was way too much kissing and another who assumed, from watching the third season Discovery episode "People of Earth," that "Africans took over Earth and do not welcome non-Africans home." And among his proof was that Earth ships resembled elephants. (Seriously, I screen capped the comment!)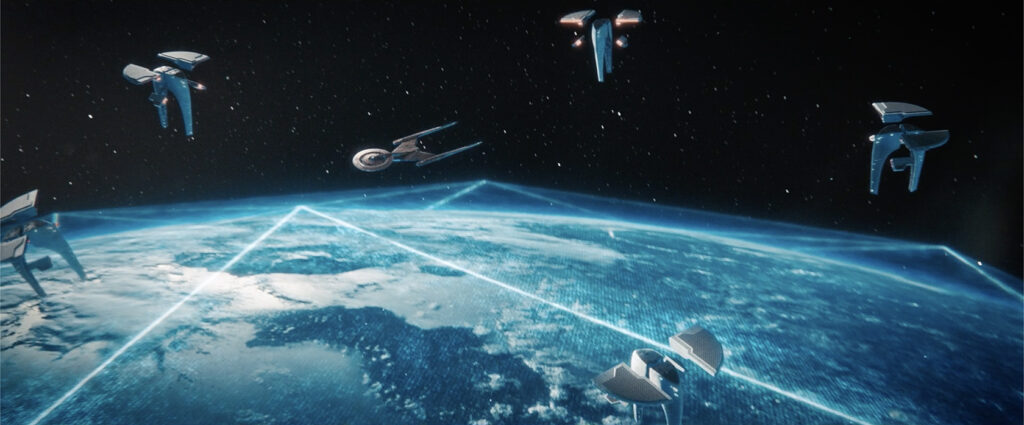 Anyway, with nothing else that I could take seriously as an example of what made Discovery "woke," I could only assume it was indeed some combination of the races/ethnicities of the actors and/or the sexual orientations/gender identities of the characters.
So I took a closer look at the actors themselves. There is a general perception out there among certain fans that Discovery portrays an overly diverse cast in terms of race and ethnicity. The bridge crew is certainly "colorful," and the current main cast features two Blacks, one Hispanic, and one half-Asian. Of course, it also features four white actors (I still consider Tilly part of the main cast). That's 50% white.
But I took it a step further and looked at the casting of ALL actors who've appeared with significant speaking roles in at least two episodes dating back to the start of the series. The results were staggeringly skewed toward white actors and actresses (35 total) versus Black actors (8 total) and those of Latino, Asian and other/unknown ethnicities (also 8 total).
So with 2/3 of the total actors on the show being white, why it is that so many viewers mistakenly believe that the Discovery cast is so much more diverse than it actually is…?
Continue reading

"Is STAR TREK: DISCOVERY really "WOKE"? What does "WOKE" even mean??? (editorial, part 2)"