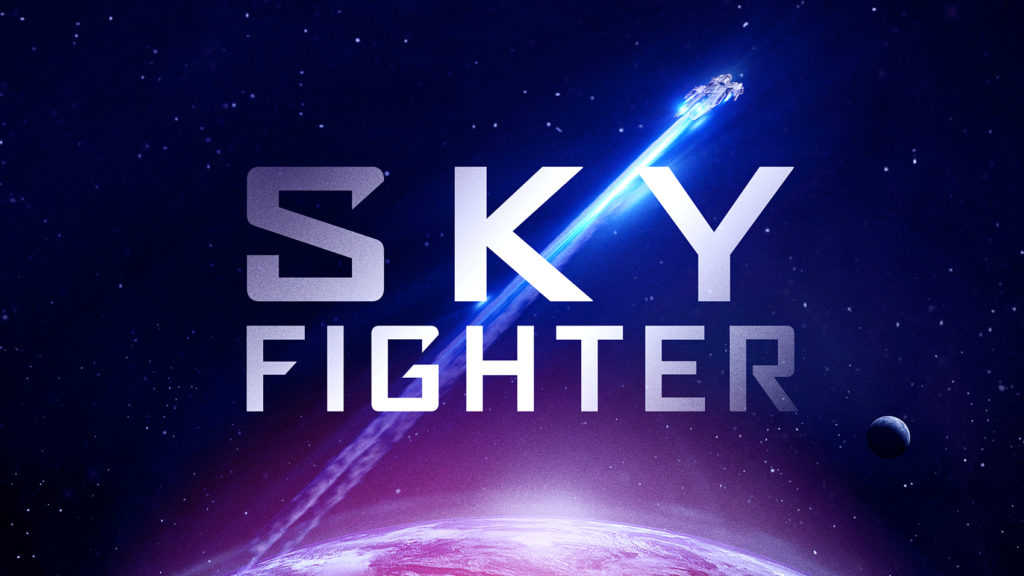 A little over a year ago, a Star Trek fan named LUKAS KENDALL set out to do something that some folks out there have suggested: crowd-fund something NEW that isn't Star Trek so there's no questions of rights or ownership. Of course, the big question was (at the time) whether people would donate to a fan-funded project that wasn't part of an existing franchise like Star Trek or Star Wars or superhero, etc.
The crowd-funding campaign was atypical in a couple of ways. In addition to taking a very tongue-in-cheek approach in the pitch to donors and offering music CDs as perks (Lukas sells 'em as a business), Lukas included the full 12-page script for the short film for potential backers to read and evaluate.
The unusual approach worked, and Lukas was able to blast past his $25K goal on Indiegogo and reach $31K to produce what was intended to be a short segment of a longer, full-length movie that Lukas wanted to direct himself. The short segment was called SKY FIGHTER and was a self-contained story. But it also fit into the larger full-length feature, and the plan was (is) to use the 16-minute Sky Fighter to try to sell the larger project to production studios.
Coming on board to work on the project were two names VERY familiar to the Trek fan film community: ROBERT MEYER BURNETT to edit and TOBIAS RICHTER and the Light Works to do the visual effects.
Last week, the completed Sky Fighter premiered exclusively to backers, and it is masterful…a top quality production in every way. Rob outdid himself on the editing and Tobias, well, when has he ever failed to impress? And Lukas himself did an extremely strong job directing.
In order to keep Sky Fighter eligible to be entered into film festivals, the completed production cannot be posted publicly to the Internet yet. However, if you want to see it now, a new Indiegogo campaign has been set up to cover cost overruns and the production of Blu-ray discs and CDs (the music is incredible!). For as little as $5, you can get an exclusive link to the finished film. Click below to donate…
https://www.indiegogo.com/projects/sky-fighter-sci-fi-short-film-blu-ray-release
The goal is $5,000, and Lukas is already 21% of the way there. In the meantime, the trailer is publicly available right now…
Lukas was eager to talk about his first foray into directing and share a behind-the-scenes look into this amazing production. Let's get after it…
Continue reading

"SKY FIGHTER is finished and available for donors! (interview with LUKAS KENDALL, part 1)"