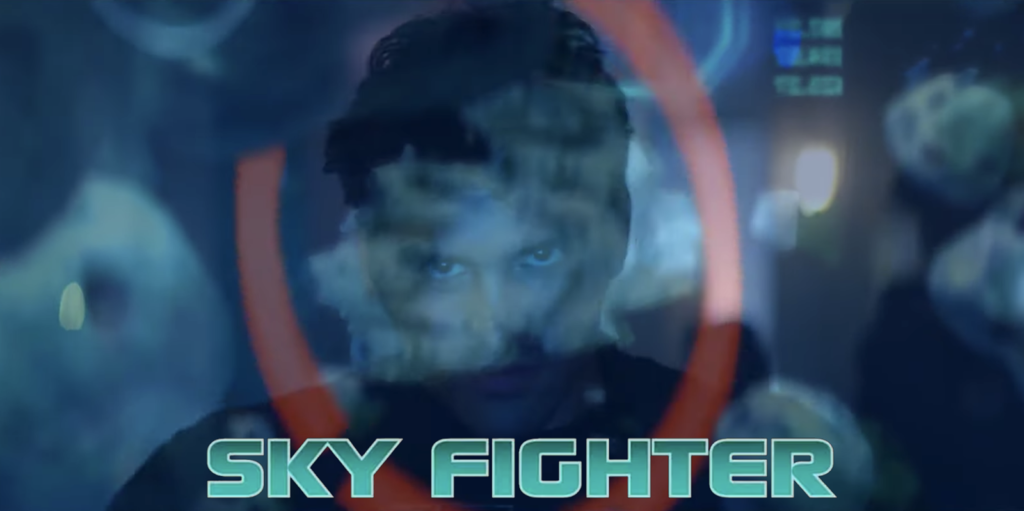 SKY FIGHTER isn't technically a fan film, but it is a fan-funded, fan-made film. Although writer/director LUKAS KENDALL has a listing on IMDB, his credits were fairly limited…at least until now, that is! With the completion of the Sky Fighter independent sci-fi themed film, Lukas is officially a writer and—more importantly—a director.
At times, the most cynical voices voices in our fan community deride fan filmmakers for simply "copying" someone else's intellectual property (ViacomCBS, Lucasfilm, Marvel, Warners) rather than just coming up with an original story and setting and characters that they can own outright. And while it's true that the vast majority of Star Trek fan films are made by hard-core Trekkers who just want to play in that existing sandbox/universe and don't care about launching full Hollywood careers, Lukas—although a Trekker himself—was the rare exception. He wanted more.
Lukas had written a full feature-length movie script that he also wanted to direct. But such things cost mega-bucks (even the cheap ones!), and those who supply financial backing and investment for such projects are typically uncomfortable putting their money behind a first-time director. In other words, Lukas knew he was heading down a path where he'd likely hear that an investor loved his script and knew the perfect person to direct it…and that person would not be the writer.
But this script was Lukas' vision, and he didn't want to share or (more likely) hand over creative control to someone else. But without showing what he could accomplish as a director himself, his chances of selling the script AND also being allowed to direct it were slim at best.
So Lukas came up with a plan…
Continue reading

"SKY FIGHTER is now available for public viewing on YouTube!"